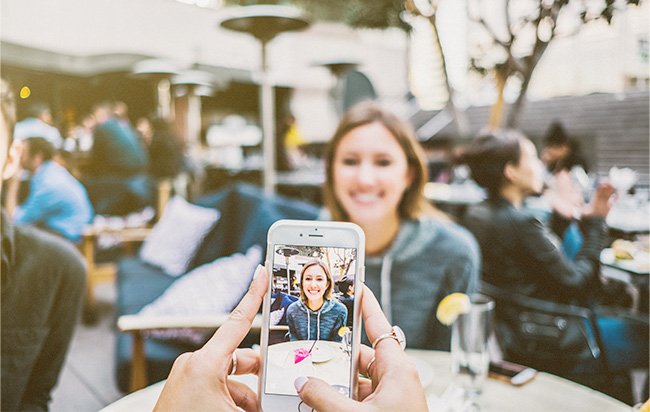 Have you ever thought, "How do they have so many followers?" or "Why am I not getting noticed?"
Well, I know you're not the only one. You may have built a beautiful website, written flawless blogs, updated your LinkedIn profile and followed all the best practices in your social media strategy. But even when Google finds you, sometimes those steps are not enough to get you noticed by real people.
The Influencer
That's where social media influencers come in. A social media influencer is very active on social networks such as Twitter, Instagram, Facebook, LinkedIn and more. They provide valuable information to their chosen industry and engage with businesses, brands, fans and followers.
Connecting with influencers brings a lot more than just insights. Since they usually have large audiences, they can reach potential customers that you may not be able to. Influencers are identified by their passion, authenticity and experience in a certain industry and should not be confused with brand advocates.
Reaching Out
Building relationships with the right influencers can extend your reach and boost visibility with your target market. Engaging with these industry leaders exposes you and your business to other passionate professionals and interested fans. You will face endless opportunities to reach leads and potential customers.
Influencers are just as interested in sharing their followers' content, as they are their own, as long as it serves their audience's wants and needs. This not only boosts their authenticity but also presents exposure for you. It's a win-win situation!
The Bottom LinE
The more people you are connected with, the more exposure your business can get. At the same time, exposure brings opportunities to engage and spread the word about your business. Similar to the physical world, where we trust "word of mouth", taking advice from someone we know, or know of, goes a long way. With the right influencers, you can go one step further, linking you to your ideal target audience.
How to engage with influencers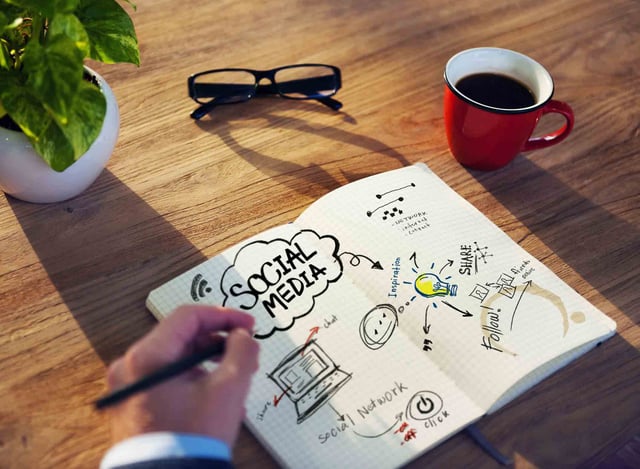 With careful execution and strategy, you can create solid relationships that last. Here are 3 steps to take to engage with social media influencers.
1. define & research
When searching for an influencer, ask yourself these questions:
Are they relevant to your business?

What is their reach potential?

How does their audience compare to yours?
It's important to find the most accurate thought leaders in your industry before reaching out. A good place to begin is to search for people within relevant organizations, speakers, bloggers and magazines. Then review their profiles on LinkedIn, Twitter and Facebook to review their ideals and audience persona.
Of course there are also social media tools, that can safe you some time. BuzzSumo helps you find influencers using keywords while Hashtagify.me, helps you find relevant and relatable hashtags.
2. engage on social media
From LinkedIn to Facebook, Twitter and Instagram, connecting with influencers on a variety of networks increases your reach and exposure. Align your social media according to the company image you want to portray, then start connecting with influencers by:
Sending them connection requests

Reaching out in a private message

Following them on personal and company accounts

Liking their personal and company pages

Joining their professional groups

Liking and sharing their posts

Commenting and interacting in their content

Giving them a review

Using relevant keywords and hashtags
On top of reaching out to influencers, remember to offer YOUR audience value-added content. You especially want to make sure that valuable information is available for your influencers to share and retweet. Eventually, you want your relationship to become mutually beneficial.
3. maintain relationships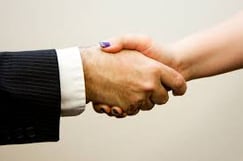 Just like sustaining your friendships, you must keep in touch with your influencers. Check activity, send tweets and mentions, or private message them on a regular basis. Twitter lists and Tweetdeck are two tools that make monitoring easier. These tools keep track and notify you of your influencer's actions. This way you can stay on top of new content and be the first responder.
Remember to be professional and positive. Once you're connected with a large audience, one mishap can put your reputation on the line. The last thing you want is for an influencer to speak poorly of you and your business. Now go get connecting!
Now that you know how to engage with influencers, you need to align it with your overall B2B social media marketing strategy.
Gabi is the Director of Implementation Team at Penguin Strategies. She is passionate about yoga, traveling, and Marketing Tech solutions.