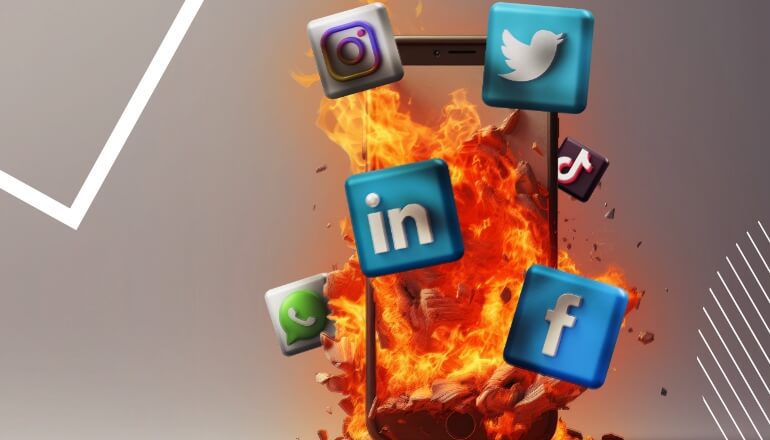 When it comes to marketing, brand awareness, and product/service promotion, social media has become an essential tool for B2B companies. While the opportunities are great, so are the chances to make social media blunders that could potentially hurt your brand. Or at the least prevent customer acquisitions.
Whether you're just starting out or trying to figure out ways to improve your social media marketing, here are 5 ways three leading B2B companies are crushing it on social media—and mistakes for all of us to avoid.
Pro Tip: Adapt your content creation and brand voice to the platform.
1. Engaging Social Media Bio
This may seem like a no-brainer, but most B2B companies fail to create compelling social media about sections–and this is blunder #1. Your bio is an opportunity. Your handshake, so to speak, with potential customers who see your bio right away when they visit your brand's social media profile.

HubSpot has a strong bio on all social media platforms. Don't make the mistake like most brands of providing too much or too little information. A bio is essentially your brand's elevator pitch. It's a snapshot of what you do, who you are, and, most importantly, how you meet the needs of your customers. Make your bio worth their while!
2. Design and aesthetics matter
You can clearly see when a company pays great attention to social media images and cover photos. For example, Gong.io created a brand-unique color scheme for most of their posts to boost brand recognition.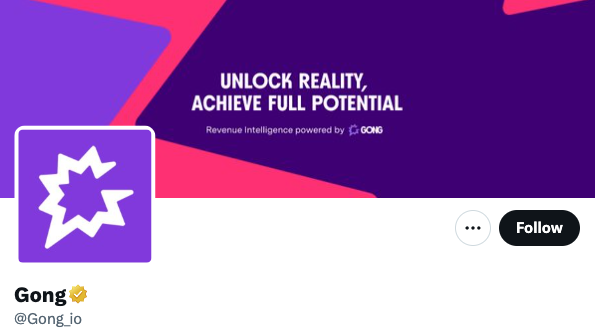 Based on their strong design and color scheme, they achieve the goal of brand awareness.
Pro Tips: Stand out! Keep that look the same across all platforms. Don't make the mistake of looking like every other company on social media.
3. Provide valuable content
Sharing knowledge, educating and inspiring is what social media is all about. This strengthens a B2B company's authority and makes them the brand of choice for marketing content. While this is challenging for a business page to achieve, it can be done.
Don't be afraid to share or repost content that will be valuable to your followers. Also, avoid just "selling your wares." Do you like seeing that? Probably not. But regularly sharing content that will be meaningful or helpful will help you avoid this social media blunder.
Most importantly, have FUN!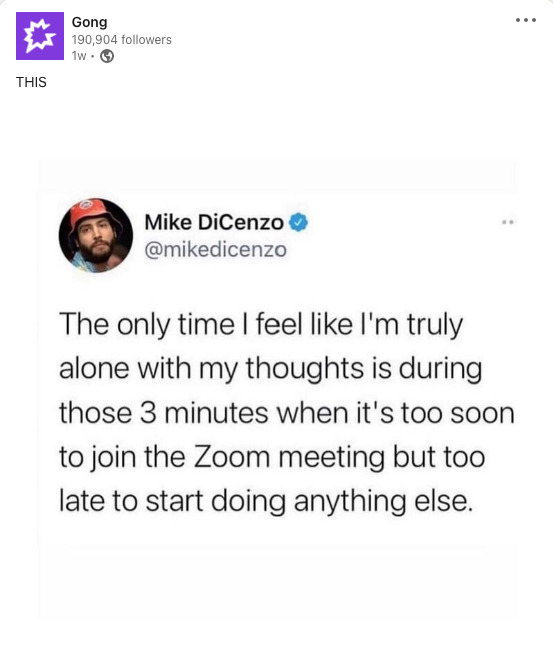 4. Repurpose your content
Quality content takes a significant amount of time and money to create. Make the most of your content by promoting it on social media, email, blogs, and other places where you market your company.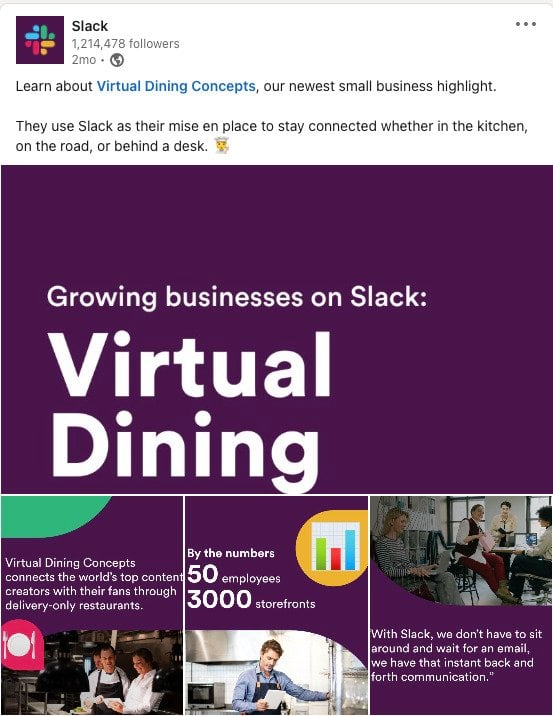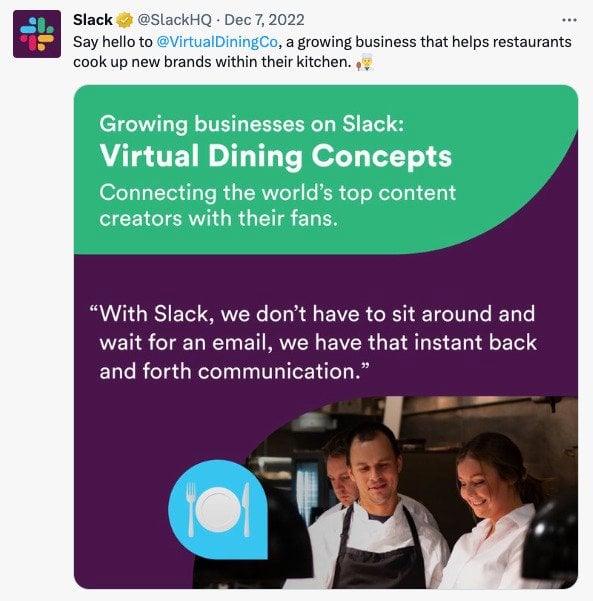 Tweak your message to fit the platform. A majority of the content found on social media networks is the same.
Avoid using the same messaging on multiple platforms. Each platform should have its own tone and style.
5. Make engaging content
Your content should not be boring. Enriching your B2B social media content by mixing in videos, reels, stories, and polls can make your content interesting.
Engaging with your target audience is essential in marketing. In social media, it should be the priority. (Yet so few B2Bs actually do this.)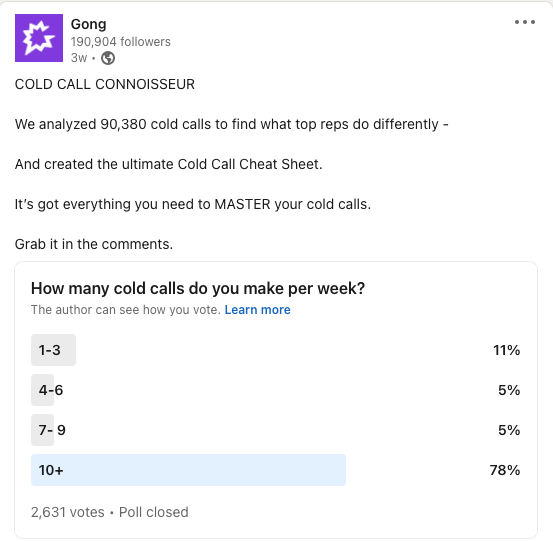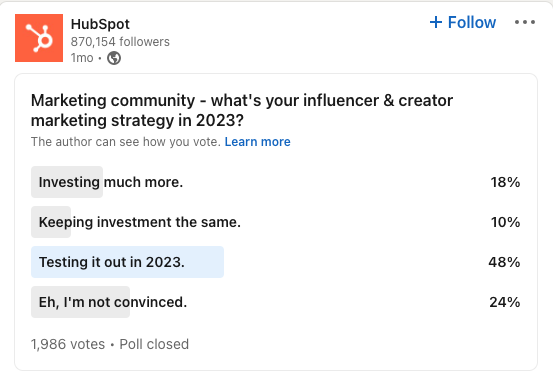 While many companies may be crushing it on social media platforms, that doesn't mean you need to. The overall takeaway from this: have fun involving your customers and employees in your company's social media journey.
For incredible social media statistics, read our blog, 2023 Social Media Facts and Stats that Will Blow Your Mind.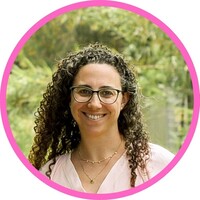 When Iris isn't posting on social for herself, she's posting for clients. Other than social, Iris runs the day to day operations on one of Penguin's largest accounts and manages projects and operations for a number of other clients. Working at a B2B marketing agency has been a dream come true. She also loves being a Penguin!