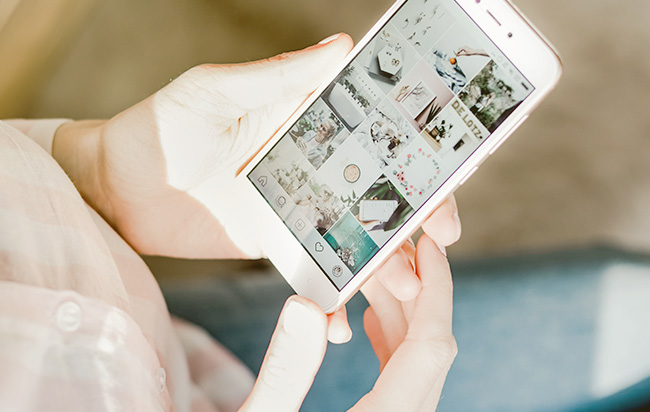 You may be thinking to yourself, "Moshe, you're nuts! Everyone knows that Instagram is strictly for B2C marketing." Most B2B marketers don't even bother with Instagram since they assume that its only for the B2C market.
Are you looking to spice up your social media marketing efforts? Want something that isn't Facebook, Google+, LinkedIn or Twitter? Well then, its about time you add Instagram to your B2B marketing strategy.
Well Mr. B2B Marketer, you're wrong.
There are over 300 million users on Instagram and its organic engagement is five times as much as Facebook. This sounds like a pretty huge audience you can tap into for FREE, don't you think?
Furthermore, it's a great way to begin building a relationship with a younger audience who will one day become decision makers. According to research by Google, 90% of Instagram users are under the age of 35 and almost half of B2B researchers are Millenials.
Isn't that a good enough reason to jump on the Instagram bandwagon? I thought so.
So how about you get ahead of all those other "marketing experts" and start learning how to leverage Instagram for your B2B marketing strategy.
Not sure where to start your B2B Instagram journey? Luckily for you, in this post I'll show you five unique ways you can implement a B2B marketing strategy using Instagram to drive engagement and keep your followers wanting more:
1. Tell Your Brand's Story:
No matter if you're B2B or B2C, it's important for your audience to know some history about your company. For example, share some stories of your first clients and how you helped them grow. Tell the story of your product, who came up with the idea, how long it took to create etc.
By highlighting events in your company's history you help your customers learn about your journey and build an emotional connection between them and your product.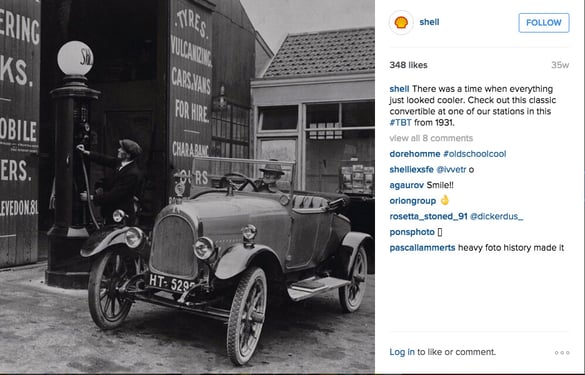 Here's a something to bear in mind: #tbt and #ThrowBackThursday are some of the most popular hashtags on Instagram. So when you find an awesome picture of your company's CEO in short shorts and a mullet from way back in the 1980s, make sure to post it!
Your audience will adore you (your CEO may not).
2. Company Updates:
What does your marketing team do when your company closes a huge deal, wins an award, or launches a new product? They create a huge PR campaign around it with a press release, a blog post, social media updates and so on.
Next time you want to share big company news how about taking a picture or better yet, taking a video and sharing it on Instagram?
Instagram provides a plethora of unique filters and graphics to create quick and professional looking snap shots which will not only captivate your audience, but will also make them want to share the big company news with all of their followers!
3. Share Your Content
Looking for a new platform to promote your next blog post? Want a new social media channel for your social campaigns? Looking for a new way to get people to your landing page for that new eBook?
I have a simple answer for you. Instagram!
Promoting your content on Instagram will do several things:
4. 15 Seconds for Demos and Tutorials
Don't think a lot can happen in 15 seconds? I disagree. It is more than enough time to capture a potential customers' attention, garner their interest and move them down the marketing funnel.
Not sure where I'm going with this? Let me explain.
Instagram allows you to post up to 15 seconds of video which is just enough time to quickly demonstrate how your awesome new product or a certain new feature on your product can be used. This is especially helpful for hi-tech companies to help veteran users/customers easily adapt to their new and improved product.
5. Provide Thought Leadership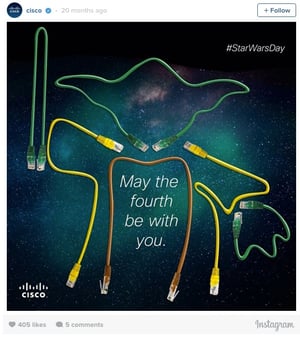 If you want to establish your company as an industry leader, then you better have some great industry insights to share with your Instagram audience.

A great way to help your company establish itself as leader in your respective field is by posting videos or memes with smart and helpful tips that will provide your audience with educational material.

Who knew teaching could be so easy (and fun)?
A more interactive way to establish your company as a thought leader is by asking your customers to submit questions or ask for advice and get your employees to post answers. As you may know, customer service can be a great content marketing strategy all on its own when publicly providing help to your customers.
There you have it, five new ways to use Instagram in your B2B marketing strategy. Now stop reading and start snapping pics, and posting them!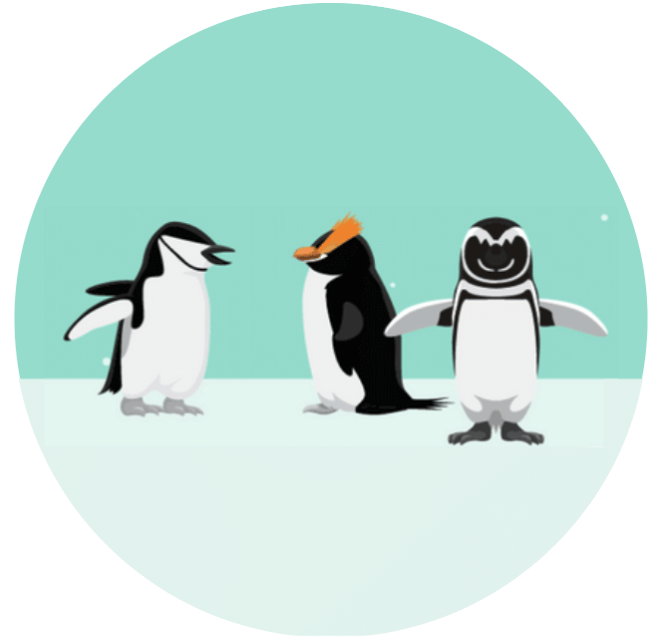 As a leading B2B digital marketing agency, We help B2B Technology Companies, enterprise software, and hardware companies increase brand awareness, reach more qualified leads and close more customers. Penguin Strategies is a Diamond Partner of HubSpot.