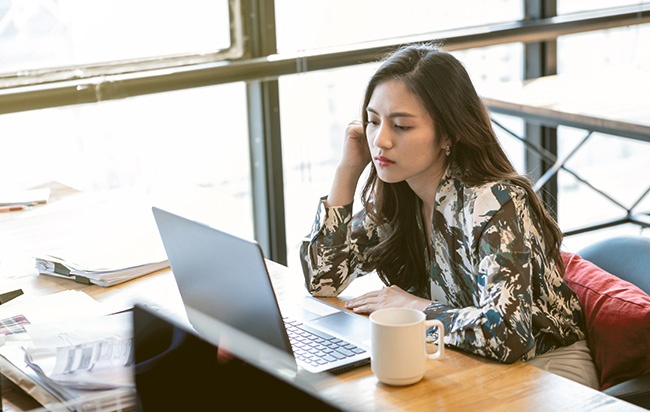 It's often said that learning from our mistakes is the best way to grow and improve. That's a nice thought in theory but when it comes to B2B online marketing, those mistakes will stay in cyber space forever. A poorly written LinkedIn post, a racy tweet, an inappropriate Instagram image or a mass email with spelling mistakes can instantly tarnish your company's public image.
Back in the day, companies didn't have to worry about these sorts of things, anything they put out could be easily recalled with no digital footprints. These days however, any miniscule mistake can be found and can then be greatly amplified through social sharing, just ask my colleague Ilan, who wrote this great post about 10 of the worst social media blunders.
So how about we NOT learn from our mistakes by avoiding them altogether?
Over the years we have learned which B2B marketing strategies work best and which ones tend to create a mess. Follow these 4 simple rules for avoiding a B2B marketing disaster and enjoy the calm and serenity of a crisis-free marketing program.
1. Choosing quantity over quality.
One of the biggest B2B marketing mistakes is thinking that if you have thousands of followers on social media it will automatically help you boost engagement and start moving people down the sales funnel. Many businesses purchase followers on social media to make their company appear as if they have a strong social media presence.
This is the wrong way to go about it.
While it may be great to have 5,000 followers on Twitter, they are not exactly useful if they aren't actually interested in your products. Most people are more than happy to share and retweet on social media if they think that it's actually useful and helpful to others. So make sure you find the right brand ambassadors who would be interested in your product or service and get them to follow you back.
Three great tools which will help you build your social accounts with relevant followers organically are Crowdfire, Socedo and Buzzsumo. These marketing tools will help you find the relevant audience for your product and will certainly help boost engagement. With these tools you will be able to grow your social media accounts quickly and add real, interested followers.
2. Posting way too often
Most marketers think shooting out dozens of posts a day will get the ball rolling by increasing engagement and clicks-throughs. Too many promotional messages will in fact do just the opposite.
Posting frequently on social media along with automated cross-platform promotion will end up costing your business credibility and will ultimately lead your audience to unfollow you.
Some of the best content on LinkedIn, Google+, Twitter, Facebook, and Instagram is content that provides true, helpful value to its users. Make sure to create and format your content for the social platforms you are active on and remember, what works on one social media platform wont necessarily work on another.
Creating useful, entertaining and valuable content (and not posting them too often) will give your followers a real reason to click through to your site.
3. Check, double check, and triple check your content!
Many B2B marketing mistakes can be avoided by simply reviewing the content one more time before publishing.
If you want to set yourself apart from your competition and become a reliable industry leader your content cannot contain any factual errors, spelling mistakes, or typos. This type of carelessness along with unfortunate URLs and hashtags can cause companies to pull entire marketing campaigns and go into full-on damage control.
If you produce such low quality content that doesn't add any value to your followers that tells them that you don't care about their needs. This type of carelessness/laziness will give your company a bad reputation and it will be extremely difficult to get your audience to start trusting or even reading the content you produce.
4. Poor SEO Tactics
Once upon a time it was considered an SEO best practice to load as many industry-relevant keywords and search terms as you could fit onto websites in order to help push searchers to your site. But with Google's new search and ranking algorithms these "black hat" SEO tactics no longer work.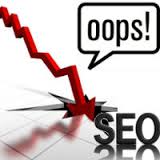 These days Google will even lower your websites rank as punishment for practicing keyword bulking. Keyword bulking is considered a sleazy marketing tactic by Google since it doesn't provide searchers with the high quality content they're looking for.
Obviously you should be using relevant keywords in your website pages and relevant content that people are looking for, but don't add "Keyword XYZ" into every single sentence on your web pages for the sake of visibility.
Now, go take a good hard look at your marketing campaigns and make sure you're not making any of these four B2B marketing mistakes. If you are, cease and desist these bad practices immediately for the sake of you, your company and your audience!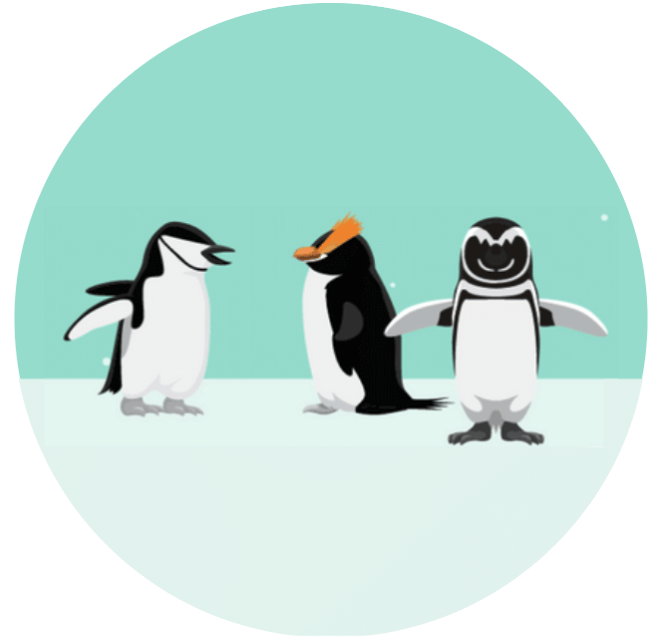 As a leading B2B digital marketing agency, We help B2B Technology Companies, enterprise software, and hardware companies increase brand awareness, reach more qualified leads and close more customers. Penguin Strategies is a Diamond Partner of HubSpot.