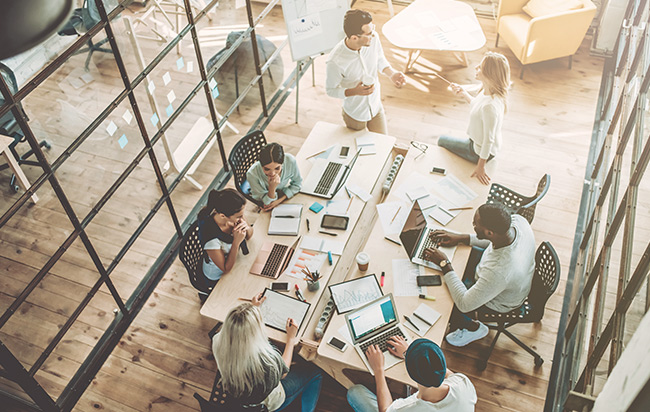 Ensuring your marketing campaign is successful is not always an easy job, no matter the size of the business.
However, for small businesses and startups, the challenges of marketing success are unique to each business, brand, and company.
Entering a market and building a brand takes three main components: Time, Money, and Effort.
In most cases, effort is rarely in short supply and businesses are forced to find a way to make the first two work, but how?
Getting your business to scale can take a lot of resources and more importantly time, which is something we are all limited on. There is only 24 hours in a day after all.
What if there was a way to increase marketing efficiency and save time? Wait, there's already something that does this? For years, the terms growth hacking and marketing automation have become all the craze, and for a good reason.
The necessity to maximize efficiency in marketing is best satiated by using proven techniques, methods, and tactics to achieve this role of optimization. While the world evolves, so do the marketing methods that companies use to gain conversions, leads, and eventually scale. This consistent change is not new and in order to increase marketing automation for scaling.
How Does Marketing Automation Fit into the B2B Marketing Agency Growth Models?
Marketing automation takes away from the actual time and effort needed to keep your sales pipeline effectively converting and contributing. As more trends emerge and more web applications developed with a focus on simplifying marketing, there seems to be a lot of stiff competition for a newly emerging B2B technology marketing agency.
Sure you have the software, the tech, and the product that is in demand, but the time it takes to govern your marketing efforts manually will leave you stagnated, unable to experience successful growth. It's time to learn the top six marketing automation hacks that will help scale your business.
You'll Automate Your Efforts Or Manually Self Destruct
Okay, this sounds extremely harsh, but it's reality, and in the digital world, it really does come down to floating or sinking when considering scaling for growth. Your competitors are already automating their marketing, and you'll soon fall behind unless you can adapt and adopt the growing need for automation.
Marketing automation can happen on several levels, tiers, and platforms, not to mention its usefulness for simple projects like social media post scheduling or building a complete sales funnel. Automation in the marketing field is not going anywhere, so why are your competitors using it and you're not?
6 Hacks That Back Marketing Automation Success
Hack One: Encourage Consumer Auto-Procreation
Ever wonder how some companies can have an offer or product marketing campaign just explode with signups, shares, likes, and tweets? Well, it's not a secret; it's a simple consumer incentivized strategy that grows, but why and how?
If you've spent any time searching on websites for ANYTHING, chances are you've seen this strategy and have even put yourself right into this sales funnel.
People do not like being told what to do and certainly do not just hand over their personal information for just anything. This is the driving force behind creating an auto-procreation program that instantly provides some type of gratification or incentive for sharing, liking, tweeting, etc.
At this point, your creative team will drum up several types of instant digital material to give users value for their time and efforts. This type of content can come in the form of exclusive infographics, e-books, discounts at checkout, along with several other types. When there are customer incentives in place, it's a win-win. They receive value for sharing and providing information, and you gain funnel entries, clients, leads, and most importantly, insight into your audiences' interactions with your brand.
Hack Two: Automating Behavioral Data For Profile Building
How your visitors interact with your online presence is extremely important for understanding your audience, especially if you are looking to nurture a few leads here and there. Nowadays, top marketing automation tools are making it easier for b2b marketing agencies to quickly respond to potential leads during certain moments in the sales funnel.
Alerts can be set to know when potential leads are active on your site. There are alerts for virtually every step of your marketing campaign. What about where users are most active at, whether they are signing up for a demo, trial, or complimentary consultation? Yes, you guessed it. There's an alert for that!
Understanding how and where leads are in your funnels can help you gain a better analytical insight on what customers are looking at your site for, how long they've been on a page, even how far down on the page they've scrolled. Know when to step and close the deal by executing the right alerts.
Hack Three: Develop Hyper-Targeted Content Sequences
Stop! Do not let this mouthful of confusement scare you away; it's not that complex. Hyper-targeted content sequences can be thought of as adopting or adapting your produced content or funnel to be malleable and flexible, much like an in-person sales talk.
When a potential prospect voices a concern, as salesmen, we would naturally shift our focus to addressing the concern of this soon-to-be client, right? Same goes for the online world, it's just much harder to follow, which is why behavioral tracking data is so important. It allows personalized content to be delivered based on individual prospects rather than generalizing the message and missing out on valuable conversions.
Pay attention to the problems and areas where clients and leads start to act wonky. There is so much you can do to reel them back in, and it doesn't take special magic, it takes an ear to listen and a plan to adapt.
Hack Four: Use Your Collected Customer Data For Dynamic Display Ads
There's a high probability that you're already using some sort of ad network to assist with marketing and branding, but if you're not using marketing automation, then you're living in the stone ages, and your competitors look more like untouchable wizards instead of competition you stand a chance against.
Marketing automation software systems collect an insane amount of data, and with just the sheer volume of information gathered, your ads can be personalized and specially crafted for individuals. The term may sound new, but you've seen this in action, trust me.
As a matter of fact, here's how I know you've seen this type of marketing automation before. If you have ever done anything at all on the web, then the ads you see as you surf from site to site are those dynamic display ads.
Personally, I enjoy seeing how my search behavior and web use affects the ads that are shown to me. Obviously, I see several competitors since we strive to consistently stay on top of industry news, events, and tech.
This hack builds brand awareness and helps establish your presence with your consumer base. Your ads show your customers you understand their problems and your service or product can fix it, but not everyone has the same problem or need for your service.
When marketing automation is in play, you gain invaluable data that can increase your marketing advantage. Know your customer better than your competitor does!
Hack Five: Deploy Drips After Each Sale
What? Why would you want to spend marketing efforts on someone who has already converted? In the world of a b2b marketing agency, with the level of market saturation, it is important to educate and be involved in the industry constantly.
So after every sale, it's important for a drip to be triggered. This campaign will offer industry insight, market knowledge, and will continue to keep people interested in your services well after them opening their wallets.
By constantly providing further education via drip campaigns, you establish yourself as a valuable partner, as someone knowledgeable in the industry, and even as an Authoritative influencer in the market.
The main goal of a post-purchase email drip is to ensure the conversation between you and your customers continue to grow and your provided content, whether a weekly newsletter on industry updates or blog post about market changes will act as an aid to nurture that conversation. This is your way of bringing them into other funnels or even using them to promote your service because of all the great information you have consistently provided them with, since their purchase.
Hack Six: Tap into The Inactive Lead Potential of Push Notifications
You get them. I get them. Basically, anyone wielding a mobile device gets them, but what are they? Make way for awesome marketing automation that has a proven track record of proactively creating consumer action. Whether it's a push for a flight delay or a new article published on a favorite feed, for e-commerce shops and retailers, this could look like setting up messages scheduled to send during high shopping periods, like the weekend for instance.
You have been granted notification permission from your customers. All they need is a little push.
Making Sense Of Hackmation Marketing
The practice of marketing automation is growing at an accelerated pace. More and more businesses are using this to help simplify their marketing.
Automation marketing not only makes it easier on us digital marketers who get the luxury of enduring repetitive tasks like sending emails and managing social media, but it also can help generate higher quality leads, improve bottom-line revenue, save time, and most importantly can reduce marketing costs.
Lastly, there is one final obstacle. Even though I've laid these marketing automation hacks out in an easy-to-read list, knowing they exist isn't enough. In order to really take advantage, you'll need to know how to utilize these hacks effectively and how they fit into your current marketing strategy.
Let's quit wasting time and start increasing marketing efforts by implementing marketing automation into your strategy.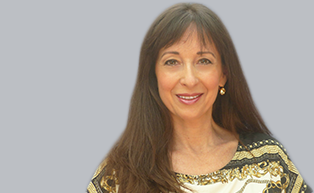 As Chief Strategy Officer at Penguin Shoham leads client strategy and manages an internal team of Inbound Consultants. To get her strategy tuned she starts each morning with Yoga and a big smile :)