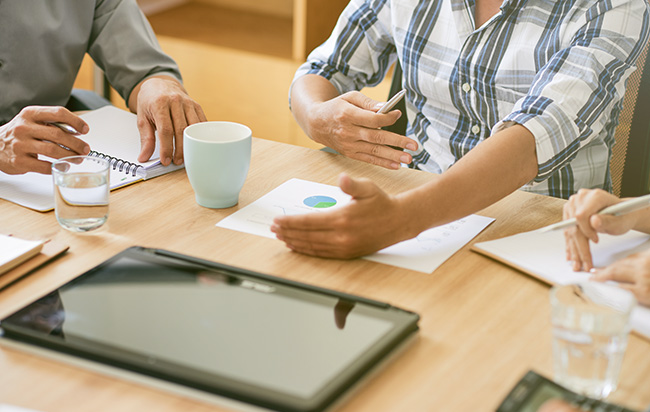 Why B2B Software Companies Should Do Content Marketing
If you are a Chief Marketing Officer for a B2B tech company, you are always looking for innovative new ways to market your products and/or business.
When creating a marketing strategy for your technology-based business, if you are not implementing content marketing, you may be falling behind. You may now be asking yourself, "How is that possible?"
More than 69% of B2B technology marketers are already applying content marketing.

64% of these businesses claim success with content marketing strategies.

88% claim that content marketing assists with lead generation and help boost sales.

43% of B2B software companies say that they plan to utilize a content marketing strategy soon.
As a chief marketing officer, do you fully understand what content marketing entails?
What is Content Marketing?
To implement content marketing strategies, it is important to understand what it entails. It is a "strategic marketing approach focused on creating and distributing valuable, relevant, and consistent content to attract and retain a clearly defined audience – and ultimately, drive profitable customer action." (According to the Content Marketing Institute.)
Content Marketing and Software Companies
It is crucial to remember that content marketing is not just an idea but it's an approach to marketing that requires strategy. This does not mean that you post your products on Twitter or Facebook and expect immediate results. As a chief marketing officer, you must first come up with a marketing plan and a digital marketing strategy.
Today's consumers are consistently on the internet looking for valuable product information without feeling as though they are being forced to buy.
Whether we are buying a new car or a new iPhone, we look for good content, so we can make the best decisions possible. If they are purchasing software for personal use or their company, all the details must readily be available.
This means that consumers are turning to search engines to find valuable information about companies and products. What does this mean for your software business?
It means that you must have accurate and unique content available to your current and potential customers. Therefore, content marketing is not only important to traditional businesses, but B2B tech companies as well.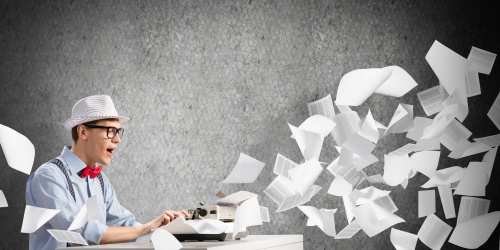 Now that you understand what content marketing is, as a chief marketing officer, you may be wondering how this applies to your software business. Lead nurturing and lead generation are important goals for any business, especially a software company.
The 2017 Technology Content Marketing Benchmarks, Budgets & Trends report states that software firms are utilizing content marketing more than other B2B marketers. Why are tech companies embracing content marketing more than any other business?
Software companies are beginning to see the importance of producing content that is targeted towards every type of buyer and not just the "average" buyer. Different software created for different companies.

The sales cycle for a software company can be long and complex. This makes the process go by faster by providing all the information the customer needs in one place.

Technology customers want to find the answers themselves. If they can find the right content, this helps the buyer and the company . Software companies are making more content available to the customers so that they understand and know how to use the software they are purchasing. Tech firms have an advantage over other firms - They understand that knowledge is power and that their customers crave that knowledge. These firms also know how important data and statistics are to their customers which can be included in their content.
Content Marketing: How to Get Started
When companies say they use content marketing, a large percentage of them do not have a strategy on paper. It is crucial any business has a content marketing strategy before trying to implement something that doesn't exist.
If you oversee creating a marketing strategy for your software company, how do you get started?
Planning clear objectives

is the first part of creating a content marketing strategy. You must determine what your company's objectives are in terms of service, promotions, advertising, and sales.

It is important to know your audience. Tech companies do not typically have one set type of customer. Customers are all looking for something different. How can you implement a strategy that focuses on all of them?
Develop your content, implement the strategy, and track your results. Monitor your website on a regular basis to find out what is working and what isn't. You can then make changes according to your customers' needs.
Content Marketing Guiding Your Software Company
Content marketing strategies have the potential to help any business. If you are responsible for marketing in a B2B software company, you have advantage over the others: you already understand the importance of data and statistics to your customers and to your company.
These are the details that your customers want when it comes to your product. This information can easily be implemented into your strategy and become a part of your content. Your customers now know all about your software and company as a whole.
If you include informative and accurate content, you will not only increase sales, but you will also gain the trust of your customers. Consumers will continue to come back to you for great content and even greater products. Create a strategy and then make it your own.