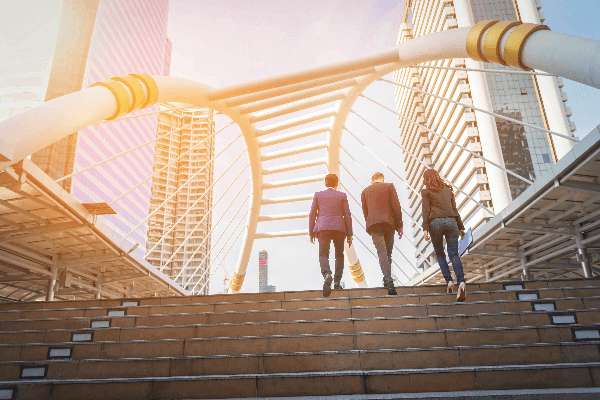 When it comes to growing your business, it's not always a clearly painted picture. How can you reach more of your target audience? Digital marketing has become one of the biggest go-to's when it comes to scaling your business online. It gives small to medium-sized businesses, companies, and enterprises invaluable exposure that increases business growth across the board. It's okay if you haven't let yourself fall into the hype of hiring a digital marketing agency, yet.
Maybe you haven't seen the real power of an experienced B2B digital marketing agency before and simply do not understand how they can help. This doesn't mean that you have to create a whole new department in your company to assist you with this when you have taken the proper steps to outsource your digital business needs to a reputable and trusted digital marketing agency.
Keeping Up With The Digital Era
If you are having trouble deciding on whether an online marketing agency is for you, consider some of the numerous benefits that come from teaming up with a credible marketing agency. Since opening, I'm sure your company has seen some growth and has even changed over time. Have you trained yourself to stay up-to-date with the current digital marketing practices?
Just because you are a small business does not mean your online marketing efforts should be restricted. Besides, your competition is already using digital marketing, so why lose potential sales to them?
When you've decided to take the next step and are ready to expand and scale your business, hiring an experienced B2B technology digital marketing agency will come with a wide range of services, each designed to help your business grow. Receive killer competitive services like ASO, PPC, SEM, SEO, SMM, SMO, and of course web marketing all wrapped up into one pretty present, giving you the resources to compete with the big dogs on the internet.
Still not sure a digital marketing agency is for you?
Reaching Metrics Through Scalability Using A Digital Marketing Agency
With so many ways to judge growth, narrowing down what KPIs and metrics to shoot for can be hard. Does the bounce rate need work? What about the click-thru? Are visitors spending enough time on the page to absorb the brand's messaging? These are only a few of the things CMOs need to worry about.
Digital marketing agencies have experience in setting up metric goals, know how to devise a plan to achieve those goals, and can develop an effective path to take in order to produce those results. Many people think digital marketing agencies come in and assume control over the marketing department, taking away the voice of marketing directors and officers, but this is far from how it really goes.
Experienced digital marketing companies are not in it for a quick sale. Instead, they take the time to learn your industry, your company, and your customer. They develop a relationship with your brand and are not mere acquaintances to outsource work to. Online marketing businesses only succeed when you do.
Take a look at these top 6 ways a digital marketing agency can increase your business growth.
A Digital Marketing Can Grow Your Business In These 6 Simple Ways
1. Build & Nurture Brand Recognition, Voice, and Customer Loyalty
Reaching your audience at the right time, with the right message, on the right medium can make all the difference in effective brand building. Being there when your customers need you and out of sight when they don't is invaluable to your business relationship. Your audience pays attention to what you publish, what your brand stands for, and the direction you are taking your brand. Digital marketing agencies understand this and know when and how to reach your audience and what tools to use to effectively get your branding message across. Timing and consistency is everything and can mean the difference in increased conversions or stagnated results. The goal of any business is to increase sales, customer loyalty, and brand awareness. None of which is possible without effective digital marketing.
2. Create Increased Customer Life Cycles
One of the biggest things about owning a business is keeping customers. Well, not only keeping customers, but building new relationships as well. Digital marketing agencies know how to engage your customers and keep them coming back, ultimately increasing retention rates and CLC (Customer-Lifetime-Cycle).
3. Automated Marketing That Never Sleeps
In October 2018 alone, there were over 4 billion active internet users, most of whom used social networks and platforms like Facebook, LinkedIn, and YouTube. These users shop, research, and follow brands and the internet never takes a day off, so should your digital marketing efforts? A digital marketing agency consultant knows the power of missed opportunities and how to ensure the appropriate funnel is built to capture every lead, sale, and user that passes by.
Effective online marketing makes incredible use of emails, social media, and other mediums for marketing. You can have the ability to increase your revenue, build your following base, and scale your business in a cost-effective manner.
4. Promote User Engagement Across A Wider Reach
After electing to use the services of an experienced digital marketing agency, you will almost immediately see the surprising results of growth from their efforts. You'll notice a wider range of prospects coming in from channels you never thought of before as well as grow the loyalty of existing customer bases (read more about B2B lead generation).
It's a mobile world nowadays and the tech-savvy population of the internet rarely goes without a mobile device. Having your site mobile-ready ensures you are reaching your target demographic no matter what. This allows further convincing power for people to buy your services or products.
5. Produce Effective Strategies To Increase ROI
One thing that digital marketing agencies are good at is generating a steady, reliable flow of incoming traffic to your site, which allows you to capture and convert leads with very little effort. What this means is a strong return on your investments.
Internet marketing is only growing stronger. Act now and start improving your business by arming yourself with the right digital tools: a digital marketing agency.
6. Fast-track Lead & Revenue Creation
Thanks to the effective services provided by a digital marketing agency, any business can reach out and deliver strong converting brand messaging to their target audience quickly, using hardly any time.

Truth is, traditional marketing just doesn't cut it in today's fast-paced digital environment. The chance of growing your SME times three is possible and several businesses have already seen this type of growth by using the services of a digital marketing agency. Experienced agencies understand the sales funnel, how to reach industry audiences, and how to properly nurture leads, turning them into loyal buyers and not one-timers.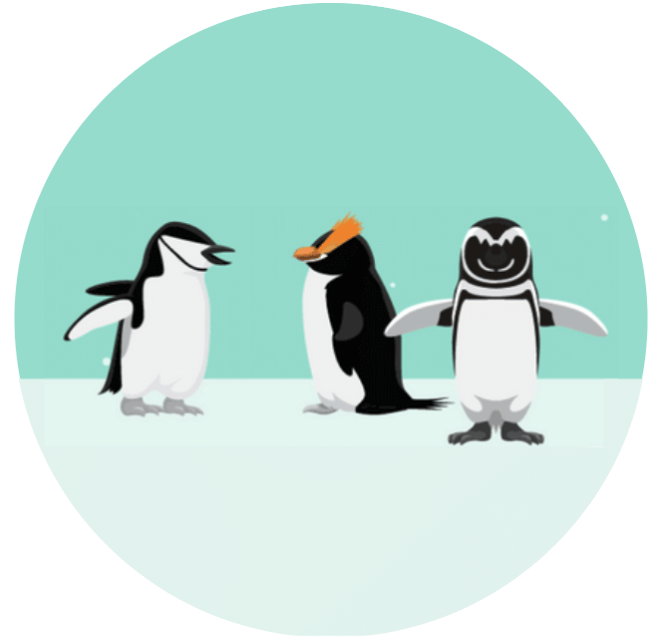 As a leading B2B digital marketing agency, We help B2B Technology Companies, enterprise software, and hardware companies increase brand awareness, reach more qualified leads and close more customers. Penguin Strategies is a Diamond Partner of HubSpot.