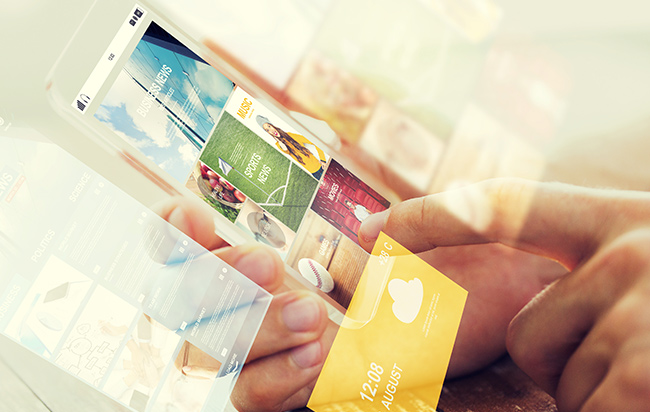 It's no secret by now that the customer owns every experience in our digital world. They decide how and when—or not at all—that want to receive communications from companies. They control the formats of online marketing and even their purchasing habits. So, how can technology companies lean into these parameters to capitalize on customer engagement and drive business growth?
Web personalization is the modus operandi for businesses that want to provide authentic, relevant experiences for customers with the expectation of long-term loyalty as a result.
What is web personalization?
Getting personal with customers online is essentially the same as it is elsewhere. You find out what is important to someone, talk to them about it and share information that supports their interests. Web personalization presents marketing material to prospects and customers based on their interests and characteristics as opposed to general communications that deliver the same content and assets to everyone.
Why web personalization is critical for technology companies
B2B buyers are also consumers and they see how companies target them online as customers. They are becoming more interested in receiving the same type of communications in their professional lives as well. This new expectation will drive B2B companies to take personalization to higher levels because of the overall benefits received.
B2B personalization will also communicate with customers that a company is aware of the status of their relationship with the customer and has prepared the appropriate level content and offers for them.
Statistics show that B2B buyers want some form of personalization and sales will improve as a result:
74% of customers are frustrated when web content isn't personalize to their needs.
Gartner predicts that in 2018, B2B companies will realize up to a 15% revenue increase when utilizing personalization in digital commerce.
Out of those that exceeded their company's revenue goals, 83% had a dedicated budget for personalization and 79% had a documented personalization strategy.
In-house marketers who personalize their web experiences see on average a 19% uplift in sales.
Results from a 2017 Buyer's Survey Report conducted by Demand Gen with nearly 300 C-level executives, VPs and Directors across different B2B industries found that:
66% of respondents said it's "very important" that websites "speak directly to the needs of their industry and expertise."
75% agreed that "relevant content that speaks directly to our company" was a crucial aspect of the vendor's website.
92% of buyers stressed the growing importance of sales teams that had insights about personalized company needs.
"The foundation on which personalization should be incorporated for business buyers is efficiency and effectiveness because business buyers are typically working under pressure and with deadlines," said Penny Gillespie, research director at Gartner.
"Personalization would then be developed based on available customer preference settings in the digital commerce platforms, creating or identifying merchandise affiliation, and incorporating behavior-based learning from other customers along with specific customer knowledge and information," finished Gillespie.
Personalization based on the customer's journey
Instead of a single, broad experience, customers and prospects are served unique experiences that are more relevant for them. In addition, web personalization takes the customer's journey into account and can provide relevant information based on where they are in their relationship with a business.
Understanding the buyer persona will help companies optimize their website and all other assets so that messages are targeted and personalized. Customers can be targeted via inbound marketing initiatives based on these factors:
Professional characteristics
Personal characteristics
Online presence
Step-by-step journey map
Triggers and pushbacks
Unique Selling Proposition for each journey step
Personalization by persona can be crafted by various criteria including:
Mobile vs. desktop
Local language content based on IP address or specified preference
Customer industry
Customer job title
It's relatively easy to identify personalization opportunities based on clues left by customers such as the context of their current activity, browser and download history and completed forms indicating their job title and interests.
The use of progressive forms will help a company better understand its customers as well as encourage them on their journey with that company.
Identifying the customer journey phase for each customer can be easy to detect by their actions. In the Awareness phase, customers will:
Visit the company blog
Interact with the company on social media
Those customers in the Consideration phase will:
Visit a company's product pages
Visit features and benefits pages
Visit the About Us page
Visit area of expertise content pages
Those customers in the Decision phase will:
Visit pricing pages
Visit case studies pages
Visit the Contact Us page
Why Website Personalization Is Critical for Account-Based Marketing
Since B2B marketing is geared toward an enterprise—and not an individual—it's easier to project what the business is interested in and then craft personalization accordingly. Some website personalization can include:
Content and messaging that speaks to the challenges faced by the account in their industry or other special challenges
Content that features solutions and products relevant to that account's situation
A personalized view of the company based on the account's relationship with it
Website personalization is a relatively easy tactic to target those in accounts so that the experiences will be positive, educational and relevant.
B2B Personalization Tools
There are several marketing automation tools that help B2B companies create personalized website experiences for their customers.
Marketing Automation All-in-One Tools:
Specialized Tools:
Evergage for real-time personalization Pl
TrenDemon provides content analytics
BrightInfo has a cost-effective real-time personalization engine
Idio is an enterprise content intelligence platform
Idomoo is a personalized video cloud
Ion Interactive provides enterprise-class interactive content capabilities
Sitespect offers optimization, testing, targeting and personalization solutions
SeventhSense is an email optimization platform
Keep web personalization to a manageable level
Web personalization can take many forms—landing pages, content recommendations, offers and more. There's also personalization base on a visitor's industry, job role and location as well as current and past engagement with a company's site. Add to all that the buyer's journey and the stage a web visitor is in currently. Web personalization is important but it's also important to make it appropriate and manageable for the business utilizing it.
So, how does a B2B company know how much of an investment to make into web personalization? The extent depends on where the company is in its marketing journey. In the early stages of a company's marketing maturity, it should focus first on low hanging fruit, then on "ideal" early adopter and begin adding personas in later stages.
Marketing budgets will also dictate personalization efforts. It's always savvy to cover the basics first and then personalize as budgets increase. The level of automation used by a marketing department will also guide personalization efforts as automation solutions make it easier and more cost effective to implement and manage.
Personalization is the route to better B2B customer engagement and sales
The statistics show that B2B buyers want personalized content and user experiences tailored to their needs. Personalization activities provide valuable help throughout their buyer's journey by providing the appropriate information at each step. When multiple data sources in the enterprise consolidate information, messaging can be crafted and delivered for the ultimate in relevance, dramatically improving sales and customer loyalty.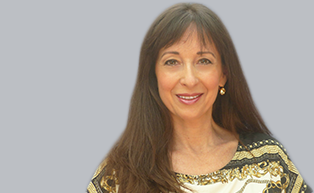 As Chief Strategy Officer at Penguin Shoham leads client strategy and manages an internal team of Inbound Consultants. To get her strategy tuned she starts each morning with Yoga and a big smile :)