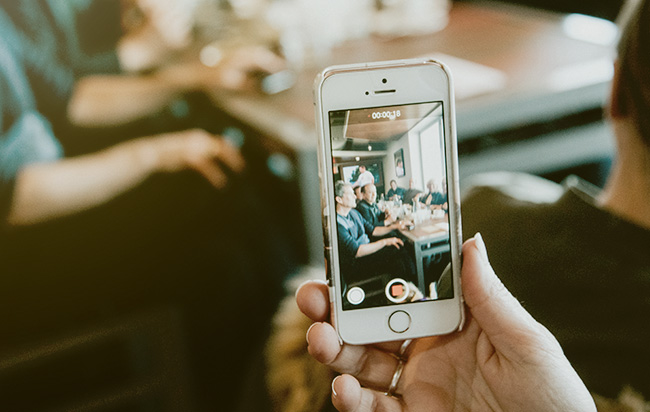 What do you think are the top three social networks for B2B marketers? According to a study by B2B Marketing , if you answered LinkedIn, Twitter, and YouTube, then you are correct. Great job!
If you have been keeping up with the Penguin blog over the last few months, you know that we have written extensively about the value of LinkedIn and Twitter. However, we have excluded YouTube from the conversation.
So, before we start going over some B2B marketing tips for YouTube, let's go over some important YouTube facts and stats which should convince you why YouTube should play a big part in your B2B marketing strategy:
YouTube has over a billion monthly users — almost one-third of all people on the Internet use it and, every day, people watch hundreds of millions of hours of content on YouTube and generate billions of views.
YouTube overall, and even YouTube on mobile alone, reaches more 18-34 and 18-49 year-olds than any cable network in the U.S.
The number of hours' people spend watching videos (aka watch time) on YouTube is up 60% year over year.
76% of B2B marketers use YouTube as part of their content marketing strategy.
Woah, that's a TON of potential people you are missing out on if you are just sticking to promoting your company or services on LinkedIn and Twitter. So, come on, you know the drill, here are 5 tips for using YouTube for your B2B marketing strategy!
1. Keep Your Videos Under 2 Minutes
As mentioned above, YouTube reaches more 18-34 year olds than cable. And, if you are a Millennial like myself, you know that our attention span has consistently dwindled with the rise in popularity of GIFs, Instagram, and Vines. It seems to have dwindled to the point where we can't watch a YouTube video for longer than two minutes without getting distracted.
According to a study of the 300 most viewed YouTube channels among different industries, videos between 16 seconds to 120 seconds generate over 50% of all views on YouTube.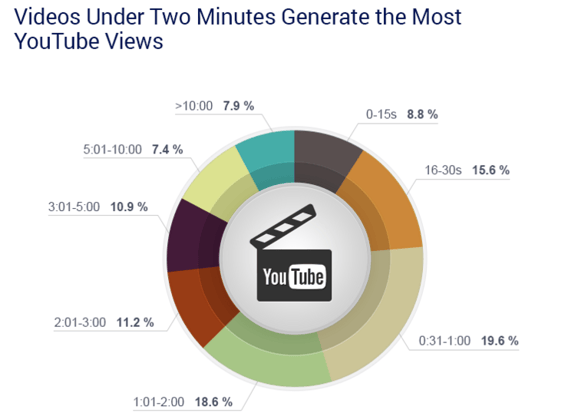 Check out the UPS YouTube channel. Their channel is considered the gold standard for creating short and entertaining B2B marketing videos.
Don't forget, the first 15 seconds are crucial! Make sure the content you produce at the beginning of the video really stands out and grabs your audience's attention. If it doesn't, there are literally billions of other videos out there that will.
2. Post Your Videos at Optimal times
We all know the importance of posting on social media at the optimal times, well the same goes for YouTube.
According to Frederator Network, a company that runs over 1,300 YouTube channels, the best times to post on YouTube are:
Monday-Wednesday: 2pm-4pm EST

Thursday-Friday: Noon-3pm EST

Saturday-Sunday: 9am-11am EST
When publishing your next video, keep in mind to post during these times to further your reach in the YouTube galaxy.
3. Product Demonstrations and Educational Content
When deciding what type of videos to create, focus on creating videos your target audience will find useful and educational. Create product demonstrations that will help your clients easily understand the benefits of your latest software update or your newest service etc.
The goal of these educational videos is to give your potential and current clients something substantial and educational. When your audience receives meaningful information from your video, you will not only be remembered, but they will come back wanting more!
YouTube videos will, not only help you build credibility for your B2B business, but will also help you build a stronger relationship with your target audience.
4. Treat Your Video Like a Blog Post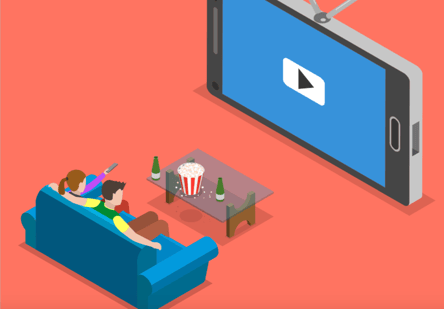 The second you post a video, create a whole social campaign around it. Blast it on all your social media channels. Do the research, find the right hashtags that will draw your buyer persona's attention, explore LinkedIn and find the relevant groups to post it in, create an email nurture campaign around it, and send it to the relevant people in your contact lists.
Don't waste this valuable opportunity to drive as much traffic as possible to your YouTube channel! Think about it; the more nurturing your YouTube video gets from social media, the more traffic it will receive and the potential to reach your target audience will be greatly amplified.
Lastly, always remember to embed your video content on your website or landing page.
5. Make Sure Your Videos Are Mobile Optimized
Did you know that approximately 40% of YouTube videos are viewed on mobile devices? Wouldn't it be a shame if you brought people on their iPhones to your awesome video for nothing?
Make sure to keep mobile screens in mind when creating your newest videos to ensure there are no small objects or messages that are difficult to see.
There you have it, 5 tips for integrating YouTube to your B2B marketing strategy. Now that you have all this valuable information, go out there and create some viral videos and start competing with Justin Bieber and Gangam Style.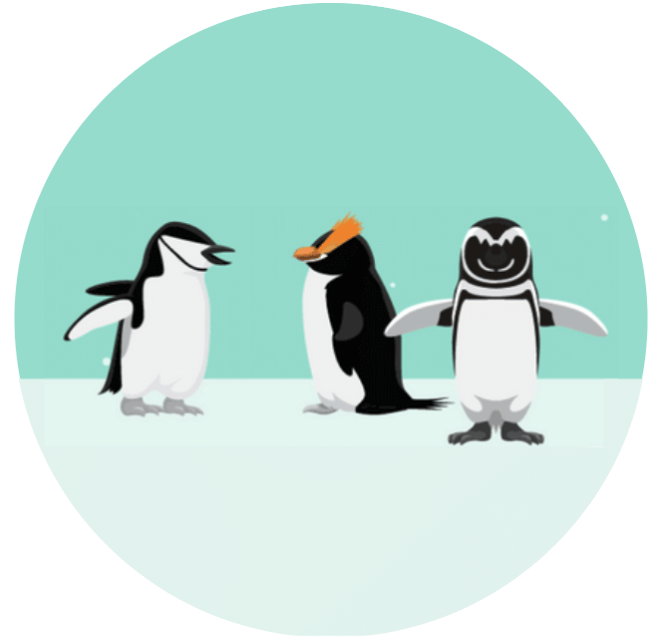 As a leading B2B digital marketing agency, We help B2B Technology Companies, enterprise software, and hardware companies increase brand awareness, reach more qualified leads and close more customers. Penguin Strategies is a Diamond Partner of HubSpot.