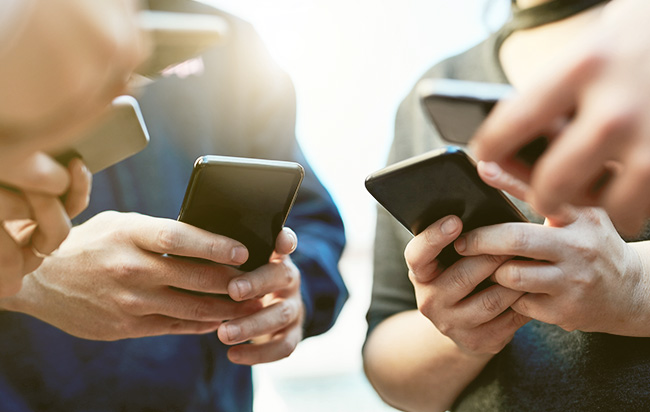 What's With All The Change? Linkedin's New Group Features Explained

On October 14th, LinkedIn went live with a plethora of changes to their Group features. After listening to member feedback and studying internal data, these changes were made in an effort to ensure an improved experience for all members. This should come as a relief to the many marketers and avid LinkedIn contributors who have noticed a steep decline in group participation over the last few months.
One of the most obvious reasons for the decline is the fact that Groups have become filled with members who are only there to post self-promoting messages. These people have no interest in participating in other conversations and they don't care to look at what other people are saying. The changes are aimed at combating the onslaught of these members.
Some of the changes are subtler than others which is why I've taken the liberty of breaking down all of LinkedIn's new group features for you.
Standard And Unlisted Groups
From here on out all Groups will belong to one of two categories:
1. Standard
Now, in LinkedIn language what exactly does it mean for a group to be Standard? Pretty simple. Standard Groups are what used to be Open Groups.
With LinkedIn's new group features, these groups will show up in search results and any member of the group can now invite any first-degree connections to join. Similarly, when a LinkedIn user requests to join a Standard Group, his or her first-degree connection in the group are now able to approve the request.
For Standard Group owners this means that they will have little to no control over who joins their group.
2. Unlisted
Formerly Private Groups are now going to be called Unlisted Groups If you are currently a group owner/manager of a Private group, your group is about to get a whole lot more private.
Unlisted groups will no long appear in search results on LinkedIn or search engines. Group owners and managers will be the only members who will be able to invite people to join.
To recap: There are no longer Private and Open Groups, there are only Standard and Unlisted Groups.
Group Activity Is Not Public Information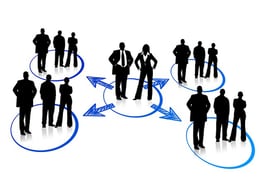 The internal goings on of Groups are no longer visible to non-group members. Conversations and group activity will now be hidden to anyone who has not joined the group.
This new feature will limit a group's growth trajectory to advancing a single degree of connection at a time. Existing members can only invite their own first-degree connections to join, while those new members are identically limited in turn.
According to LinkedIn, internal research shows that Open Groups (where group activity was visible to the public) attracted a higher number of low-quality conversations, while Private Groups (where all group activity is hidden to the public) had significantly higher participation rates.
Drawing on this information, LinkedIn concluded that Groups with narrower visibility attract less spammers and more authentic enthusiasts. Thus, in hopes of remedying the platform's spam jam, the change has been implemented across all Groups.
Content Moderation
Digital marketers around the world are breathing a collective sigh of relief. No longer will we have to wait hours and sometimes days for our posts to be moderated before being published in Groups.
LinkedIn has decided to take away a priori moderation and conversations will now be posted immediately to the group, without having to go through a moderator. Once a topic or conversation has been started, however, group owners/managers/moderators can still delete off-topic conversations and subject members to moderation.
LinkedIn will also be giving some control to regular group members as they can now flag inappropriate conversations and comments after they have already been posted.
Better Content Filtering
LinkedIn believes it's improved its filtering and can now automatically take out spam-y and low-quality content. In so doing, promotional conversations will be kept out of the conversation feed and will improve the quality and relevance of the conversations.
LinkedIn has also removed the Promotions Tab. Instead, the posts its filters identify as "promotional" will now be sent to to the moderation queue for the group's owners/managers to approve.
Removal of Subgroups
Say goodbye to Subgroups. LinkedIn found that the majority of its members found Subgroups to be confusing and disorganized. After LinkedIn's new group features were put into place, existing Subgroups were automatically graduated to standalone Groups, while owners/managers can no longer create Subgroups.
Posting Images & Mentions in Group Conversations
LinkedIn is finally starting to catch up with the social media times! Now, instead of spending precious time crafting a message, and being limited to textual expression, you can share images and start conversations in more engaging ways.
This new feature will no doubt be welcomed with open arms by all members. It's important to note that this feature is only for people who start a conversation and not for those commenting. I for one am hopeful that LinkedIn will soon allow for image adding in comments.
Next time you want to start a conversation, click the image icon in the lower left corner of the conversation window, upload your image and get the conversation started!
Another new feature which will certainly drive engagement to your conversation is tagging. You can now (finally) @tag other group members to get their undivided attention. Much like on Facebook groups, simply type @ followed by the group members name and this will immediately notify said group member.
I think this will prove a great opportunity for group members to reach out to influential industry leaders, share ideas, and ask questions. (Note that group members can only mention other group members.)

Groups Highlights and Email Digests
LinkedIn thankfully realized that we don't necessarily love getting bombarded with emails from Groups and has made it a priority to cut down the amount of emails we receive. Instead, they've created a digest to keep each member up to date on the most popular and recent group conversations.
Lastly, Groups have the added component of a new personalized Highlights page, designed to give members a snapshot of the most important conversations from all their Groups.
In my opinion – and if you know me, you know I have the right opinions – the removal of prerequisite moderation will be extremely and immediately beneficial, as it ensures that groups are effective as timely conversation forums.
A topic can trend for one week and by the time it's finally approved and posted to the group a week later, the post may have lost all context and be doomed to irrelevance. I am pleased to see that LinkedIn understands that timeliness and high engagement go hand-in-hand and are vital to a successful group.
It's been a long time coming, but I'd be lying if I said I wasn't both pleased and impressed with LinkedIn's attempts to restore order and professionalism to one of their oldest features. The only remaining question is when will LinkedIn figure out a way to finally deal with group members who just insist on spamming the entire group all day, every day!?
What are your thoughts on LinkedIn's new group features? Love them? Hate them? Somewhere in between? Let me know in the comments below.