Leveraging the right outsourced digital marketing agency at the right time in the right way can be a powerful weapon for startups. It can also be a disaster… The key is finding the right fit.

The right agency will act as an extension of your team, working to reach company goals and cooperating actively with team members and other agencies to realize your vision.

In a 360° B2B marketing agency, you are hiring a room full of specialists from strategy to execution and everything in between. This team will have decades of experience and work with processes and procedures to deliver quality for you. They have senior marketers available to mentor your team and brainstorm with you if needed.

Yet, not all agencies who claim to have the secret sauce do. In fact, there are many out there who will tell you all B2B agencies suck!

Once you get past those theatrics, here are 4 keys to evaluate your potential agency before signing your life to them.
Match expectations

The research stage

Yes-men = no-no

Dig for references

Match Expectations
Too often in the sales process, the salesperson will mean one thing and the potential client will understand something completely different. Believe it or not, this isn't because the evil salesperson is trying to trick you.

Every engagement (internal as well as external) must start with an in-depth onboarding where both sides meet and agree on clear goals and KPIs for their engagement.

Even when something is seemingly understood in a conversation, it isn't necessarily the same down the road. You and your agency need to walk in lockstep to produce the best results and you can't do that unless you start from the same spot.

Communication is the key to every relationship, be it business or personal. Open, clear communication is the only way to have a successful engagement and that means communication both ways. Be clear on who's doing what, who needs to know, and when to expect it. There is no such thing as a stupid question. Also, both sides will need to adjust so the joint work can be maximized.

A critical part of communication is the weekly meeting. Meetings should follow a clear structure with a pre-shared agenda. Following the meeting, a summary with action items should be sent to participants.
There's so much more, but I'm lazy and Forbes does a good enough job summarizing 12 Ways To Improve Communications with Your Agency. My favorites are 9 and 11.
The Dreaded Research Period
Yes, it sucks that your agency can't immediately punch out brilliant campaigns. But any outsourced marketing agency worth its weight needs time to get to know your brand, your audience, and your product.

There will always be low-hanging fruit to target together immediately, but to be truly successful, a great outsourced marketing agency needs to invest time getting to know your company, the competition, the keywords, personas, funnels, and more. B2B marketing is not like selling chocolates door-to-door.

If your sparkling new agency doesn't require any research phase, you may find that the sparkle disappears once the contract is signed.
"All that glisters is not gold"
- William Shakespeare, The Merchant of Venice
Despise the 'Yes-Man'
What's life without a bit of conflict?

If your outsourced team is only saying yes, it's time to question their value. Not even I am right 100% of the time.

Sometimes an agency employee might think they shouldn't give their honest opinion to a client during the 'honeymoon' stage.

Don't get me wrong, arguing for the sake of arguing isn't any better than saying yes all the time. You need a true partner. One who succeeds if you succeed, fails if you fail, and cares enough to give their honest opinion.


Get Real References
NEVER blindly rely on the agency's references, get to the heart of the matter when speaking to them, and look for your own beyond those provided.
When you speak to references, come prepared with questions about your key needs and deal breakers that preferably don't have clear easy answers. A good resource for advice on creating these questions is your HR team. They do this all the time.

Ask around in your network to see if anyone has worked or knows someone who has worked with, or for this agency. It's a small world, you're bound to find someone.
You can find references on your own by asking your friends and colleagues or by going to the company's website, Facebook page, or some other platform where they might have their client reviews. (See most of our client reviews on the HubSpot Reviews page). But don't stop there. Find the person who wrote the review, and contact them directly for the juicy information they left out of the agency's online review.

While speaking to references, keep in mind that not everyone's experience is the same and it takes two to tango. One marketer's dislikes could be another's dream come true. Get details on the things that matter most to you, and try to get more than one person's opinion.
The Right Digital Marketing Agency at the Right Time
Once you do find that agency and build a successful relationship, don't be afraid to let them go. A successful partnership not only needs the right partners, but it also needs the right time.

If your agency is a true partner, they will help you grow until you are ready for a different sort of engagement or even none at all.

Some of my proudest accomplishments are the marketing departments I helped build together with my clients. For me, a great success is when a client graduates from my 360° services and is ready to go it alone or keeps us on for specific tasks or consultations.

Need help finding the right agency for you? We pride ourselves on the inbound philosophy. Set up a call with our sales team and see if Penguin Strategies is right for you.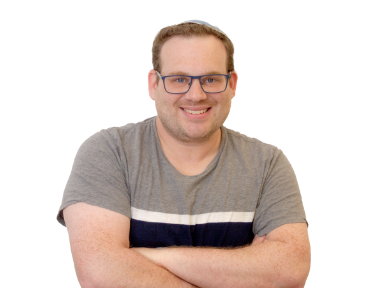 Yoni is our Director of AI marketing solutions and senior marketing strategist. He is certified by the AI Marketing Institute and as a HubSpot trainer. Yoni helps companies adopt generative AI tools in their tech stack and works with AI generated content to produce the ultimate assets in record time. Yoni runs marketing strategy for clients from various industries, including automotive tech, cybersecurity, finance and more. Yoni's not-so-secret marketing secret? Everything in marketing comes down to goals and audience. If you don't know who you're talking to and what you want to achieve, you're shooting in the dark.