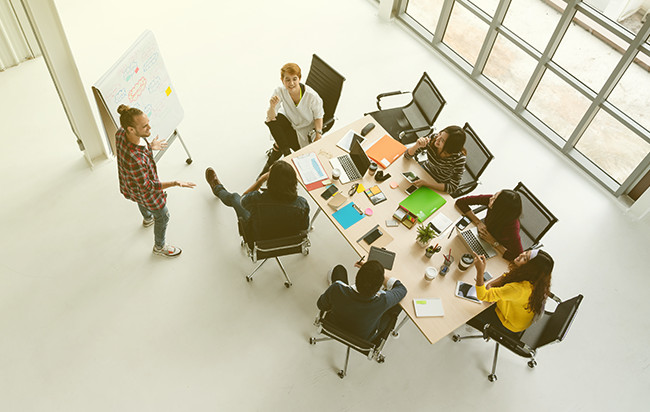 You have a big campaign coming up next quarter. Assets need to be written and designed; videos need to be shot. Search is a key part of your campaign strategy, as is presenting a strong social presence. Separately, each of those elements are just noise in an overcrowded internet. Together, however, those elements create buzz, clicks, and leads.
Each of those elements require strategic coordination for the campaign to succeed, which opens up a strategic dilemma. Do you outsource the work to multiple agencies or freelancers, or find a single B2B marketing agency capable of overseeing your entire campaign?
Making the right decision could foretell the success or failure of the campaign. And since your job may depend on your campaign's success, there's a lot at stake here.
Spreading Out Your Project
Using multiple marketing agencies or freelancers comes with some pretty compelling benefits. You can look for the most creative design team, top-of-the-line search experts, and agencies that live and breathe social media. Your outsourced marketing dream team should be capable of delivering the very best materials and components for your campaign.
However, using three agencies means there are a lot of disparate parts moving around. Your different agencies will need to coordinate and work together with each other. Project status meetings will need to accommodate not only your schedule, but the schedules for all your agencies. Otherwise, you'll find yourself discussing the same thing over and over again.
Costs will go up as well. Using three sets of experts won't come cheaply, and so if budgets are a concern, you'll have to plan and negotiate with extreme care.
The most important piece of the multi-agency project is a strong in-house strategist with strong project management skills, or a dedicated project manager as well, who can juggle all the different teams and ensure that they are all working from the same playbook.
Success hinges on clear communication and direction from your team to all the different agencies. You don't want to end up in the nightmare scenario, where your PPC team is pulling one way, your creative agency is telling a different story, and your social team posting their own irrelevant material.
A Single Source
An old college professor of mine used to stress the concept of satisfying – that is, doing enough to successfully complete the job, but not necessarily maximizing results. It's the word that comes to mind when thinking about using a single agency to handle all the tasks.
A single agency might be great at design, search and social media, but they probably aren't known for being the best in all areas. But the truth is, as long as they can successfully complete all the elements in your campaign, the single agency approach offers a number of benefits.
For starters, there is a single point of accountability at the agency. If anything within the project starts to fall behind schedule, you know where to turn. There is no risk of finger pointing or blaming a different agency for project delays.
On a related note, your account executive will oversee every element of the campaign, and make sure that the different divisions within their agency are collaborating to create campaign elements that complement one another. Ultimately, your campaign will launch with a single, coherent strategy guiding all the different parts.
From a financial perspective, a single agency approach will help you conserve your budget. Agencies aren't cheap, but you'll save significantly by outsourcing to a single agency rather than three different agencies. Plus, you can sleep better at night knowing there is a single account manager overseeing and owning the entire project.
Finding the Right Agency
If you do decide to go with a single agency, be sure to pick one that has proven experience doing the activities you need. Asking an agency go beyond their comfort zone simply to limit your campaign to a single agency is asking for problems.
You need an agency with a breadth of experience that makes them familiar with your domain. However, if they are overly focused on your niche, you may find that they represent direct competitors of yours.
You'll also want to check out your agency's ability to work with various marketing technologies, to make sure it is aligned with your projects' needs and familiar with your tech stack. If it's not, find out how comfortable they are making changes in their technology playbook based on project needs.
Marketing departments continue to evolve, and as they do, their reliance on outside vendors increases. Whereas marketing used to simply find qualified leads and hand them over to sales, many of today's marketing teams are responsible for maintaining the marketing and sales cycle, nurturing those leads, and after the sale is complete, stepping back into place and guiding those customers towards an upsell or future sales opportunity.
Meaning, in today's marketing world, revops - revenue operations - aligning the sales, marketing, and service team is becoming more and more important, as costs per lead go up. As a result, you should make sure that the B2B marketing agency that you choose knows her way around not only marketing strategies and tools, but also sales and services.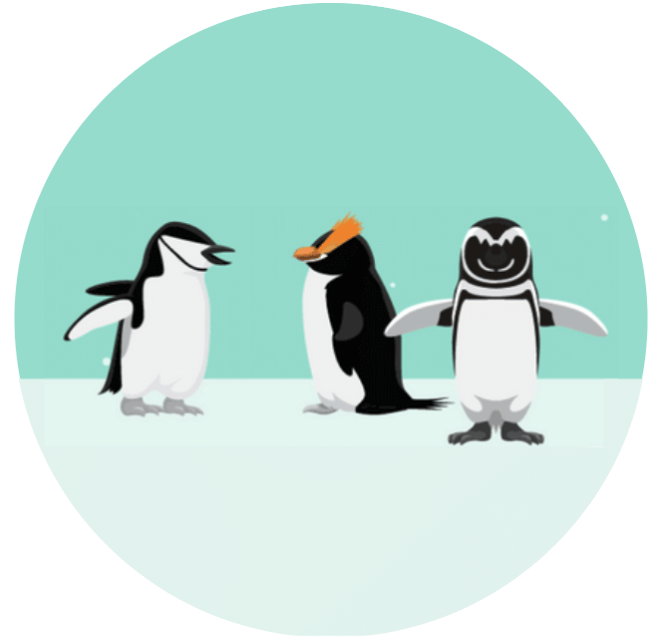 As a leading B2B marketing strategy agency, We help B2B Technology Companies, enterprise software and hardware companies increase brand awareness, reach more qualified leads and close more customers.