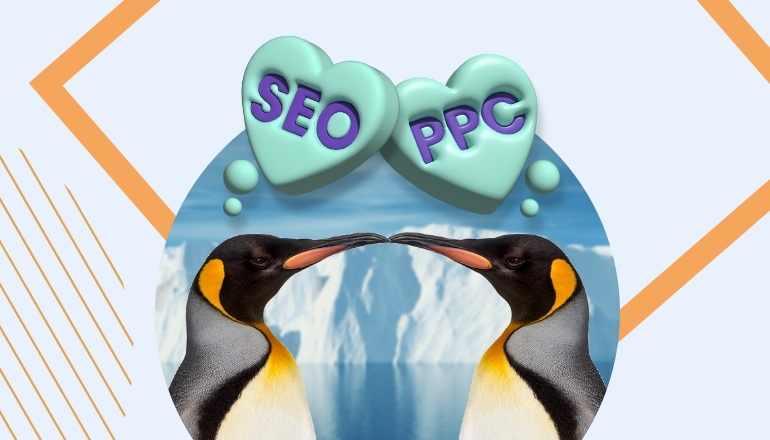 PPC (Pay-per-click) and SEO (Search Engine Optimization) are two of the most common website traffic sources that B2B companies are using for lead generation and brand awareness. Yet a very important question growth managers are always debating on is which of these channels to invest the marketing budget in.
But the truth is, PPC & SEO should always go together and no B2B company can totally give up on either of them. The only difference is the amount spent on each and the ratio between these two channels.
PPC Vs. SEO - A bit of background
PPC refers to paid advertising campaigns on search engines, social media platforms, or other websites, where advertisers pay a fee each time a user clicks on their ad.
(Learn about HubSpot's paid media tool.)
SEO, on the other hand, refers to the process of optimizing a website's content, structure, and backlinks to improve its visibility and ranking on search engines, mainly Google. This organic traffic has no cost per click and is therefore considered to be "free". (But of course, creating the content is a lot of work). Read this blog to avoid common SEO mistakes.
Both PPC (a.k.a paid traffic) and SEO (a.k.a organic traffic) have their own
advantages and disadvantages and the best approach for a B2B company will depend on their specific goals, budget, and resources. A well-planned digital marketing strategy should include both PPC and SEO to maximize results and reach a wider audience.
Let's go over the advantages and disadvantages of each traffic channel and compare the two.
PPC Pros & Cons
PPC is a great way to get quick results and generate leads for B2B companies. It allows
businesses to target specific keywords, demographics, and interests to reach their desired audience. PPC campaigns can be highly effective in driving traffic and generating leads, but they can also be expensive.
Although PPC can generate traffic to the website almost immediately, it doesn't mean that leads will start flowing in and flood the sales team. This is especially true for new companies and brands that need to go through the brand awareness and demand generation phases before they can harvest real sales leads.
Brand awareness and demand generation phases are necessary for the creation of the marketing & sales building blocks, but these phases take time to yield. It is very easy to spend thousands of dollars on PPC and generate paid traffic to the website without generating any leads; therefore, the paid media (PPC) budget should be very carefully planned and executed, preferably by a PPC expert.
SEO Pros & Cons
SEO, on the other hand, is a longer-term strategy that can help B2B companies generate
organic traffic over time. SEO is all about optimizing a website's content, structure, and backlinks to improve its visibility and ranking on search engines. It's a more sustainable source of traffic compared to PPC, but it requires an investment of time and effort to get right—not to mention patience.
SEO long-term strategy refers to the fact that SEO efforts will start showing results only after 6-8 months, yet a well-ranked website that generates organic traffic from the search engine results page (SERP) is a PRICELESS ASSET!
Unlike PPC, for which if you want more traffic you need to invest more money, SEO services are based on a monthly fixed price you pay a trusted B2B SEO agency or an individual to handle your website's ongoing SEO. No surprises with SEO!
Another advantage of SEO, maybe the most important one, is the "I found you" effect – people like to have control over their information search, and clicking on an organic search result is perceived as a more reliable source of information in comparison to sponsored ads.
PPC & SEO – comparison table for B2B websites
The following table summarizes the differences between PPC & SEO for B2B marketing:
| | | |
| --- | --- | --- |
| Subject | PPC | SEO |
| Generating website traffic | Immediately | After 6-8 months (especially for non-branded keywords) |
| Control over content visited | Full control | Very limited control |
| Control over audience | Almost full control | Some control is achievable by a well-planned keywords strategy and smart metadata on the SERP |
| Monthly spend | High and addictive – it is very tempting to increase media spend to bring in more traffic | Fixed costs – regardless of the amount of traffic |
| Total cost per lead | Usually, high | Lowest cost per lead |
| Incoming traffic | Only when ads are running | On-going |
| Visitor's perspective | Ads are less reliable | "I found you" effect |
| Long term value | None, only short term | Priceless |
| Short term value | Yes | None – SEO takes time |
The table above shows a score of 5:4 for SEO, does this mean we recommend investing heavily in SEO and less in PPC? Well, no, invest in both according to the right mixture for your company.
PPC & SEO – The Right Mixture
Both PPC and SEO are important for B2B websites because they serve different purposes and can work together to create a comprehensive digital marketing strategy.
When used together, PPC and SEO can create a synergistic effect that drives even more
traffic and leads to a B2B website. For example, PPC can be used to test and
refine keywords, messaging, and landing pages to influence the SEO strategy. SEO, in turn, can help to lower the cost of PPC campaigns by improving the relevance
and quality score of landing pages.
Here at Penguin Strategies, a B2B marketing agency, we are serving companies of various maturity stages, and here is what we usually recommend:
For a startup company or a new brand, we recommend investing in PPC for the brand awareness and demand generation phases. PPC actual spending will start only after a well-planned strategy is established including realistic, measurable KPIs. In parallel, basic SEO services are a must until steady organic traffic is gained. These basic SEO services usually include technical SEO tasks, traffic competitive analysis, and initial keywords strategy – this ensures that the website is ready for search engines right from the start. The next stage focuses on increasing SEO success with content marketing.
For a more mature company, well-branded and owning a rich-content website, we recommend investing in a full SEO strategy plan and execution together with targeted PPC campaigns, mainly for new products, high-quality content, and events.
Conclusion – Both PPC & SEO should be included in the B2B growth plan
Overall, a well-rounded digital marketing strategy for a B2B website should include both PPC and SEO. This allows businesses to reach their target audience quickly and sustainably, while also maximizing their return on investment.
PPC campaigns can be highly targeted, allowing B2B companies to reach their desired audience by specifying keywords, demographics, interests, and other targeting options. This makes it an effective way to generate high-quality leads quickly. However, PPC can be costly, and it requires careful management and optimization to ensure a positive ROI.
SEO can help B2B companies generate traffic organically, without paying for clicks. While SEO can take longer to see results, it can provide a more sustainable source of traffic over time. SEO requires a significant investment of time and effort to get right, and it requires ongoing maintenance and optimization to stay competitive, however, it is based on a fixed monthly retainer, usually much lower than the PPC budget.
Never give up on PPC or SEO in your B2B growth plan – these two channels are super important and complement each other.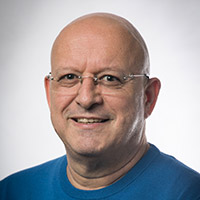 Director, Head of SEO/PPC business unit @Penguin. Expert in B2B SEO and PPC services and a Wood-Badge scout ⚜️