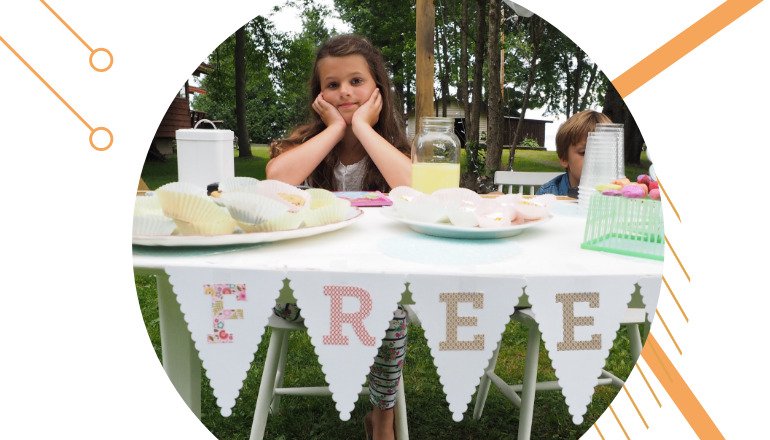 Budgets are being cut and so are jobs. Yet B2Bs still need to bring in leads. What's a CMO or Marketing Manager to do? Give. Stuff. Away. It's one of the best B2B marketing tactics to generate new business. You GIVE and then you GET.
This is the tactic we employed and we'll share the results–as well as the background–in this blog.
The Tech-Funding Implosion
It's hurting companies that span the high-tech spectrum. Many of these are our clients so we're feeling the pinch too.

We needed to bring in business, so we decided to rely on what our CEO has been saying for years: Give and you get.
One of the Best B2B Marketing Tactics: GIVE (to GET)

"Give. Give. Give. Give. Give. Give. Give. Get." -Perry Nalevka

We threw caution (and the desire to bring in immediate revenue) to the wind and said, "Let's give something really valuable for free."

We thought about all of our assets, both in terms of skills and people. And we settled on the strongest of both: HubSpot and Mark Fisher's skills in the CRM.
While we love HubSpot for providing all the software, integrations, and resources B2Bs need to connect marketing, sales, content management, and customer service in one place, many of us neglect or do not even know about tools available to us.

We were about to change that by upskilling everybody for free in HubSpot. But how?
The Best Medium to Use in 2023
We knew this would be virtual because we wanted to invite the world.

We also knew this would be a purely educational series requiring nothing from attendees except their optional attendance. They would learn from real experts who live the product and know what they're doing and what they're talking about.

And then there's Mark Fisher, our CTO. His ability to creatively solve clients' wildest desires within HubSpot is uncanny.

We couldn't call this endeavor a webinar, because after Covid-19, the word webinar makes people cringe. Just like Covid.

Podcasts are popular, and our CMO herself is running a very popular podcast: B2B Startup Growth. But we wanted something more interactive and authentically hands-on educational than a podcast.
So after some thought, we settled on Zoom conferences, brainstormed the name HubSpot Hacks and called each bi-weekly webinar— an episode.
Now we had to gain momentum, and fast.
Kyle Jepson Kicks off HubSpot Hacks with Mark

When launching something with little budget, leverage an existing audience.

We chose to leverage the venerable Kyle Jepson and his 20+K followers on LinkedIn.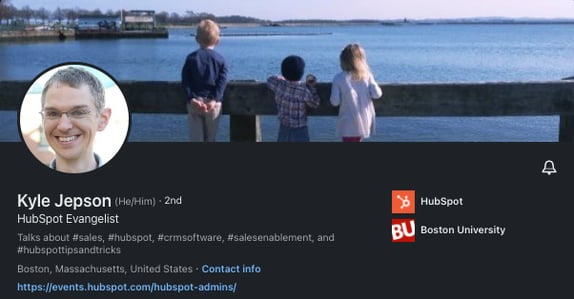 We also created branding, and used social media, email, and Whatsapp to promote the first episode. And it worked.

We had 75 attendees who stayed until the end. This set the stage for future episodes: several screens of attendees who for the most part stayed until the end. You can watch any of the past episodes:
CPQs from A-Z with Eyal Orgil
HubSpot's NEW AI Tools with Yoni Grysman
Get Your Emails Delivered with Mike Donnelly
ABM Ads: Measurable & Immeasurable Attribution with Itay Waisman
Raising the Bar on Reporting with Resa Gooding
HubSpot Campaigns from A-Z with Perry Nalevka
Developing Scalable Hubspot Solutions with Kyle Jepson
The Results After the First 5 HubSpot Hacks

2 Deals influenced
250+ overall attendees (with no registration requirement)
100+ on-demand visitors
170 form submissions (The optional form was to suggest future topics)
6X greater website traffic from organic social
1,217 existing contacts influenced
And then there's the content. . .
Content: The Gift that Keeps on Giving

After each episode of HubSpot Hacks, we publish the recording on our website and Youtube and we create a blog. We also turn valuable snippets into social media gems.

While the content is terrific, the feedback has been even better.

HubSpot Hacks has helped marketers and RevOps pros implement playbooks, create more effective and productive reports, and maximize campaigns while minimizing the time spent creating duplicate campaigns.

HubSpot Hacks has shown that when you give, you get, proving it is one of the best B2B marketing tactics to employ now more than ever.

If you need help determining what you can give away to pull in leads, talk to us. We'll be happy to advise.

In the meantime, put HubSpot Hacks on your calendar to learn about helpful tools and really cool hacks to make you a sharper marketer.


Don't worry. You do not have to register. 🙂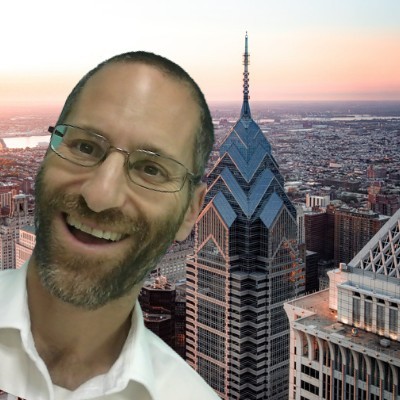 Senior Content Creator and published author