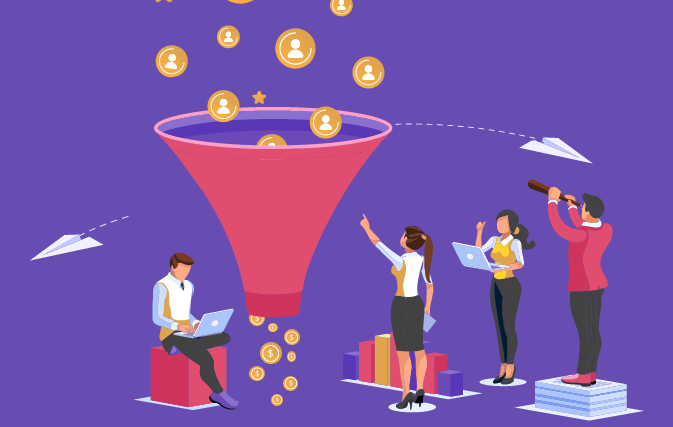 Do you know how many leads were lost last month simply because they were mishandled? Sales points the finger at Marketing, the CMO turns his or her palms to the ceiling, and the CEO wonders WTH is happening to all the leads!
Gaps, glitches, and mis- or lack of communication between departments are the culprits, and they must be fixed because misaligned Marketing and Sales departments cost companies over a trillion dollars per year in lost revenue.
Focusing on RevOps will help you increase revenue and prevent:
Leads falling through the cracks

Misaligned Marketing and Sales departments

Misaligned company and department goals

Inconsistent communications
Why RevOps
RevOps—revenue operations—isn't exactly new, but it is getting much more attention recently. The Revenue Operations positions covering three pages of a leading job search website include RevOps Specialist, Sr. Manager RevOps, RevOps Strategist, Manager RevOps, RevOps Insights Manager, Revenue Operations Business Analyst...you get the idea.
RevOps is hot because companies are realizing how important it is to focus on preventing losing leads and sales as well as increasing repeat sales. A 2020 Forbes article encouraged B2B companies to implement RevOps to be "best positioned to thrive in the next three to five years" while HubSpot says utilizing RevOps increases revenue by 208%.
That's good news for the 33% of B2B companies that implemented a RevOps function in 2020. This, by the way, is 9% higher than 2019.
WHAT IS The biggest benefits of RevOps
There are many benefits of implementing a fully functioning RevOps plan, including, increased employee motivation and easier training. Here are the big winners:
Each department's goals are aligned with the company's goals with agreed-upon KPIs, metrics and reporting methods. It's harmony.

Consolidated reports and analytics improve measurement, tracking and forecasting. This gives managers or the CEO a holistic, bird's eye view of previously siloed operations.

Increased revenue to the average tune of 32% annually,

according to Forrester Research. Individual departments become more efficient and all work together toward the company's goal.
What is RevOps?
RevOps is a centralized function that aims to maximize a company's potential revenue by managing and coordinating the systems serving all revenue-generating business units including Marketing, Sales and Customer Success. RevOps aligns these departments' systems and ensures they are all optimized to the company's business goals.
Like a drill sergeant getting all the soldiers in line, RevOps aligns each department with the company's goals, just without the screaming.
Right now, your company most likely has departments, divisions, or teams who employ independent systems that keep track of leads, sales opportunities and customers. Each team has its own VP and goals leading to a divided approach to many of the same prospects and customers.
While this approach has worked successfully enough for decades, its cracks are growing with the widespread adoption of automated workflows. Leads get lost as prospects move through the funnel and are handed from Marketing to Sales. It could be a result of poor communication, human error, or software glitches. When these lost leads are found, it leaves everybody confused and pointing fingers.
"A RevOps structure ensures a common understanding and agreement across the entire company for its go-to-market strategy, execution and measurement to drive growth." -Evan Liang, CEO, LeanData
Will RevOps be good for your company? If your Sales, Marketing and Customer Success departments are siloed and there is room to improve their lead-to-conversion and recurring revenue cycles, then yes.
Implementing RevOps
Companies can create a RevOps team, hire an individual RevOps director, or outsource to an agency.
Like your Head of Sales, Head of Marketing, and Head of Customer Success, your Head of RevOps will report to the head of the company, typically the CEO.
If your company has fewer than 100 employees, an individual could handle the RevOps functions. An organization containing over 100 employees would require a team. Here are the roles and responsibilities:
Operations
This team ensures resources are aligned to meet the company's needs. Roles can include sales operations, marketing operations and project management with responsibilities such as:
Innovating business processes

Ensuring collaboration

Sales planning

Change management
Enablement
This team empowers Sales, Marketing and Customer Success to work more effectively to achieve objectives. Roles can include learning management, sales enablement and performance management with responsibilities such as:
Onboarding

Training

Coaching

Professional development
Insights
This team provides the insights and analyses for the Head of RevOps to make decisions. Roles can include data scientist and business analyst with responsibilities such as:
Data quality and management

Data access

Operational insights

Strategic insights
Tools
This team is responsible for the technology used by Sales, Marketing and Customer Success with emphasis on the CRM software each uses. Roles here can include software developer and systems administrator with responsibilities such as:
Evaluating and obtaining or developing the most appropriate software and technology

Integrating systems

Systems administration
Implementing RevOps helps to rewire internal operations, improve upon the strategies and tools required for customer acquisition, better engage customers and establish a company culture focused on driving revenue.
If you need help getting started, contact us for a consultation.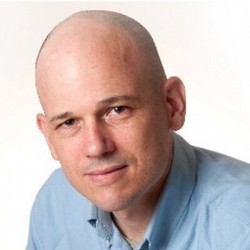 CEO of Penguin Strategies