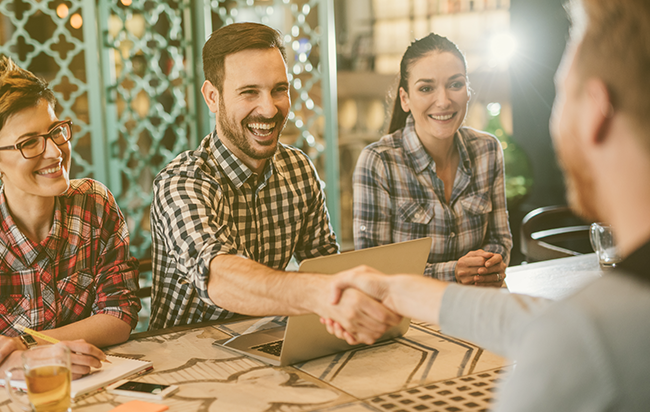 If you've decided to take your digital marketing down the agency route, choosing the right agency is the single most important decision you will have to make. Pick the right agency, and you'll see a steady stream of leads converting on your landing pages, downloading your marketing assets, and moving through your marketing funnel. Pick the wrong agency, and you'll spend months on the phone trying to understand why you are paying thousands of dollars each month for ineffective fluff that fails to attract anyone of value.
We've already discussed the things you need to think about before signing with an inbound agency, as well as the types of questions you need to be asking before you sign. Today, let's take a look at the agency interview.
When the interview is over, you should have a good idea as to whether the agency meets your criteria as a potential digital marketing partner. You'll know how they work, who you'll be working with, and how they define success.
Start With the Basics
Expect to share a lot at the beginning of the conversation. This is your opportunity to tell the agency about you and your business.
How Did You Hear About Us?
It's valuable for agencies to find out why you reached out to them. It adds context to the ensuing conversation. A recent potential client told me from the outset that he came across Penguin Strategies on HubSpot's partner's page and was interviewing the 10 agencies with the best reviews.
That information helped shape the conversation around an area that was essential to their marketing efforts.
Tell Us What You Do
You'd be surprised how frequently we meet with potential clients who think that the interview is all about discovery on their side. They want to hear about our successes, clients, and campaigns as part of their decision-making process, and don't realize how sharing a bit about themselves can create a more meaningful conversation.
The interview is the agency's first chance to really learn about you and assess whether or not they can impact your marketing efforts. Spend a few minutes at the beginning of the conversation talking about what you do and the stage your company is at today. The right agency will probably ask a number of questions, and if you're the right fit, they should be able to tell you about similar clients and successes they've had.
What Marketing Activities Have You Done in the Past?
We want to hear about your past successes and failures with inbound marketing and agencies. We don't need the play-by-play, so stay high level, but your history helps us to understand the stage you're at and the expectations you've developed. The interview will be more productive, as we can tell you what we do to avoid those types of failures.
Focus on the Agency
Once you've finished telling us your story, it's time to discover what your potential agency is all about. Give them a chance to tell you about their services, their key employees, and their focus.
As you listen to the pitch, see if their story resonates with you. Recently, I mentioned to a potential client who has had some limited successes that companies like hers often think they know who their customer is, but they aren't 100% sure yet. That comment really connected with her, because her team had been working on customer development activities but weren't confident that they had defined their customer profile.
As the agency talks about itself, they'll typically frame their story around you, and how they may be a good fit for the type of services you're looking for. Feel free to interrupt with questions as they walk through their pitch.
Follow-Up Questions
The conversation starts to get really interesting once the agency has finished telling its story. That's when you start to ask key follow-up questions. There aren't universal "right" or "wrong" answers here. The right answers are the ones that work with your business culture and will help your marketing team experience success.
Where are you located? – In today's global, always connected world, your agency can be anywhere. If physical proximity is important to you, this can be a make-or-break question. However, for a lot of marketing teams this question is more about time zones and communication rather than having an opportunity to meet face-to-face or play a weekly round of golf.
What are the first 90 days like? – The beginning of a client-agency relationship involves a lot of strategy, discovery, and planning. Find out how your agency is planning on spending that time. If they promise to deliver traffic and leads from day 1, you could be looking at a red flag.
How much work is outsourced? – Different agencies take different approaches to outsourcing. Some will outsource specialty work, while others will outsource nearly the entire project. If you want an agency with more control over the final marketing product you are creating, you'll be more comfortable with one that produces most of its work in-house.
How busy is my account manager? – Most agencies have account managers handling multiple accounts. You want to be sure that your account manager has enough time to handle all the work you need them to do.
Who will I be working with? It's perfectly ok to ask who your account team will be composed of, there experience and expertise, or even a follow-up phone call. Just keep in mind that the people you meet with may not be available if you take a while to make your decision. These interviews do give a good understanding of how cooperative the team is and if it will be a good fit for your company.
What project management tools do you use? – Find out how your agency is going to work together with you to ensure that your marketing assets are created in a collaborative and efficient way.
How often will I talk to agency execs? – It's reassuring to know that if you run into issues you have a scheduled meeting with a member of the executive team.
How do we compare with your typical client? And if we aren't typical, should that be a concern? – Agencies work with businesses of all shapes and sizes. If you're a start-up working with an agency that typically handles accounts of established businesses, you want to know whether or not the agency has the experience to handle the different growth challenges you will come up against.
If we want to run an in-house campaign, will you coordinate it with us? – Some agencies might feel threatened by an in-house campaign, while others would prefer to coordinate so that neither campaign interferes with one another.
See what Rosa Lear, Director of Marketing for VeloCloud has to say on this here.
What to Listen For
Pay really close attention to the agency's pitch. Their client stories convey a culture of how they do things. Their responses to your questions are indicative of how this relationship will unfold over the coming months and years.
Transparency
One of the more important attributes of an agency is transparency. You'll want an agency that is up front with you about who you will be working with on a day-to-day basis, how they measure success, and what you should expect from your investment.
You'll also want to hear about business models, contracts, and how they handle working with direct competitors of yours. Finally, find out how they communicate with you. Will there be weekly meetings, monthly emails, or daily slack conversations.
Yes Men
As you ask questions, see if the agency is agreeing with everything you say, or if they occasionally push back or disagree. There are numerous reasons why businesses turn to agencies. If you're looking for a partner with experience and expertise that your organization is lacking, having them disagree or propose alternate options is a good thing.
However, if you're simply looking for a pliant team that will do everything exactly as you ask for it, disagreements during the interview stage may indicate the agency is the wrong fit.
What to Expect
When the conversation is over, you should have a clear understanding of what the agency expects from you and your team. If the agency is going to be a good fit, you'll need to have the people in place to support those efforts and provide necessary information so that they can create successful lead generation campaigns.
What's Next
After you've finished interviewing your potential agencies, compile a short list of those who met your criteria. Schedule a follow up meeting with those agencies, where you can meet with the actual marketing team that you handle your account.
Looking to work with a digital marketing agency? Request a digital marketing consultation and test your agency interviewing skills on Penguin Strategies.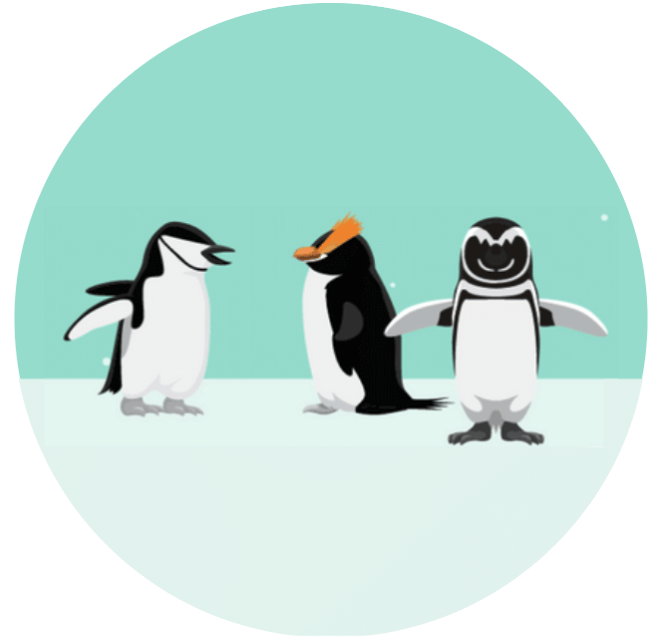 As a leading B2B digital marketing agency, We help B2B Technology Companies, enterprise software, and hardware companies increase brand awareness, reach more qualified leads and close more customers. Penguin Strategies is a Diamond Partner of HubSpot.