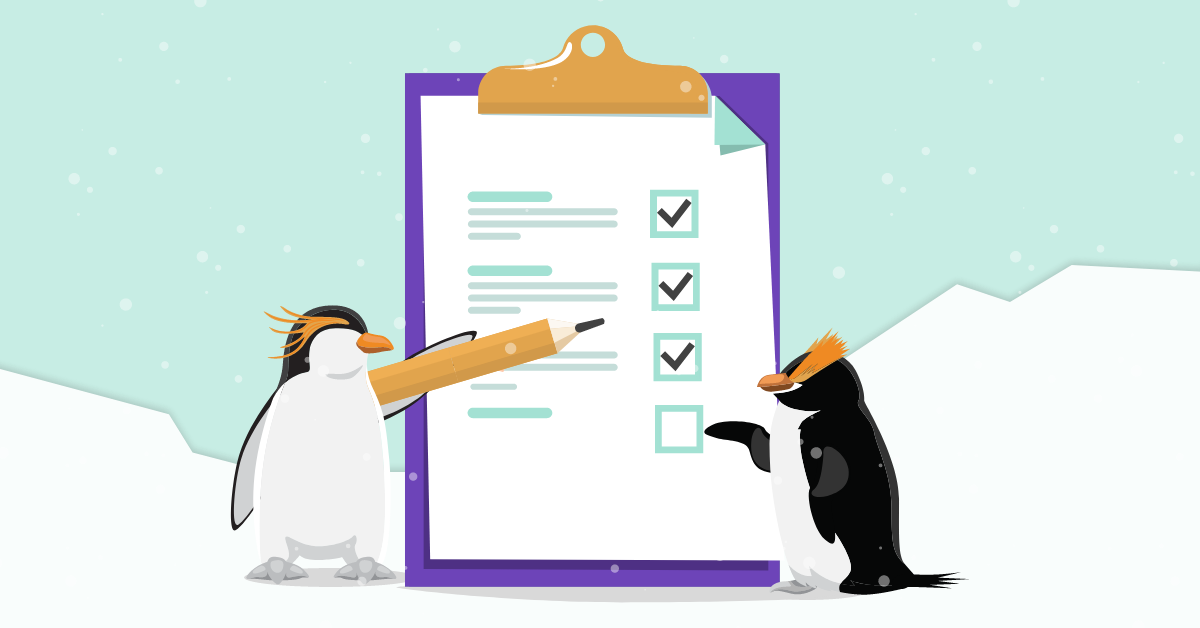 You may have seen my post "What You Should Think About Before Signing an Inbound Marketing Agency," where we discussed a number of indicators for bringing on a B2B inbound marketing agency. Today we'll moving forward to the next step and looking at the questions you need to ask as you vet potential agencies.
Before you sign a contract with an agency, you need to do your due diligence. You may have heard incredible success stories from other clients, but if your companies aren't aligned, you'll have difficulty mimicking that success.
During your initial conversations with prospective agencies (yes, you should talk to more than one before signing), you'll want to get to know how they price, what their work flow is like, and whether or not they've worked with companies like yours.
You'll also want to understand their strengths and weaknesses, find out how much of the work they do in-house, and get contact information for references.
Landing the Right Inbound Marketing Agency
Finding an agency that you can work with isn't as simple as buying a bottle of Coke. Every agency is unique, with their own marketing strategies, work styles, and price points.
The important thing is to find out if the agency's approach works for you. You're about to invest a significant amount of money into building your business, so it pays to ask the right questions while vetting agencies, rather than be surprised 3 months down the road.
11 Questions You Need To Ask Your Agency Before Signing
Be aware that there is no right or wrong answer to these questions. They are providing you with information you need to make an informed decision.
Pre-meeting: Can You Give Me a Ballpark Price for your Services?
This is one question you should get out of the way in a phone call before you meet with an agency. You don't need an exact number, but if their average monthly client pays $10,000 a month, and you have a $6,000 a month budget, there is really no reason to move forward with this agency.
Many agencies, like Penguin Strategies, post their digital marketing services pricing online. For those that don't, be sure to qualify them by making sure they are in your price range.
What Will You Do For Me?
As agencies discuss the different services that they offer, you'll start to understand the gaps that exist in your organization. It's vitally important that you use this question to discover what it is that you need, so you can use the agency to fill in existing gaps.
How Have You Helped a Company Like Mine Get From Point A to Point B?
This may be the most important question you ask, because it forces the agency to talk about their experience and successes that they have had with your type of company.
Imagine you're a start-up who wants to move from a website with no leads to build a lead-gen engine. You want an agency with a track record of doing this before. You want to hear about the type of strategy they used in the past, find out how they build messaging, and understand their process.
This question also helps set up expectations. When they describe what success looked like for a previous engagement, you can get a sense of what success will look like for you.
Be sure to ask for contact information for references and talk to them as part of your due diligence.
How Long Before I See Results?
This is a really important question, because any agency that promises instant results is essentially waving a red flag and telling you to run.
Inbound marketing is not instant marketing. It is a process that generally takes 3-6 months before you start to see results. It takes time to define and locate audiences, establish baselines, and configure analytics.
Inbound marketing tends to build on itself. Successful strategies continue to get stronger over time, as the agency learns from experience with your market.
What is Expected of Me?
Hiring an agency doesn't mean you simply hand them the keys to your marketing engine and walk away. At a minimum, you will need to provide information, allow access, and share goals.
Find out if the agency will expect you to participate in weekly calls, approve changes in strategy, or simply write a check.
Generally speaking, your involvement will diminish as the engagement moves forward, but you will always play some sort of role. It's important, as you assess different agencies, to see how large a role you will play.
Who is Interacting With Me?
After you've signed with an agency, your account will be assigned to one of the agency's internal teams. Find out who these people are, what their experience has been, and whether or not you can talk to them. (As well as through what channels, email, Skype, messaging, etc.)
While agencies don't always assign teams to accounts until after the account is signed, at the very least you should be able to talk with someone who will be working on your account.
Be wary of agencies that don't allow you to talk to anyone on the team.
What work will be done in-house, and what will be outsourced?
Outsourcing is a fact of life for nearly all businesses, so don't be surprised to find out that some of the elements of your campaign will be done by a third party.
However, you want to find out what your agency will be doing in-house, and what is being outsourced.
If you believe that a significant piece of your campaign is being outsourced, ask more questions to determine the value the agency is adding.
What kind of commitment do you need from me?
Make sure to discuss the length of the contract, to see how long you are committed for. Most inbound marketing agencies do require a 12-month commitment, as that's the amount of time it takes before you will see strong, consistent returns on your inbound investment.
Who owns files/where are they stored?
If your engagement includes creating files that use source documents, such as Photoshop, Illustrator or InDesign, make sure to discuss ownership of the source files, and how you can access them. These can become particularly important after an engagement ends, and you need to source files to update documents and graphics.
What Tools Will be Used?
There are some tools that are easy to hand over ownership after an engagement ends. If your agency uses Hubspot, it will be fairly easy for them to hand over the account credentials. However, if they are using custom software to manage your lead pipeline, you may lose all your data when the engagement ends.
Like everything else, there may be compelling features in the custom software that you want to use, but you should be aware of that when you begin, so there are no surprises later on.
What Are Your Strengths and Weaknesses as an Agency?
Find out where they are most effective, and make sure that their strengths match your needs. If you're looking for Google Adwords help and the agency says they are strong in SEO but outsource their PPC work, you may need a different agency.
Building Relationships
As mentioned earlier, there really isn't a right or wrong answer for most of these questions. Their purpose is to give you, as the client, a full understanding of the relationship you are signing up for, and what you can expect from your agency.
You'll find that good agencies will welcome your questions. They have nothing to hide, and prefer a transparent, open client-agency relationship.
What's Next?
In conclusion, the interview is a staple in the hiring process. It's more than a way for a prospective employer to get to know the applicant's skill set.
Through questions and answers, the company tries to determine if the applicant is the right fit for the job and the existing corporate culture. It's the exact same approach you should utilize when vetting B2B inbound marketing agencies.
Looking to work with a digital marketing agency? Request a digital marketing consultation and see how Penguin Strategies answers the questions above.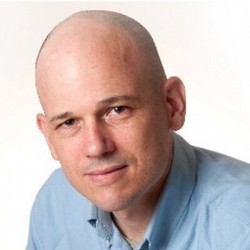 CEO of Penguin Strategies