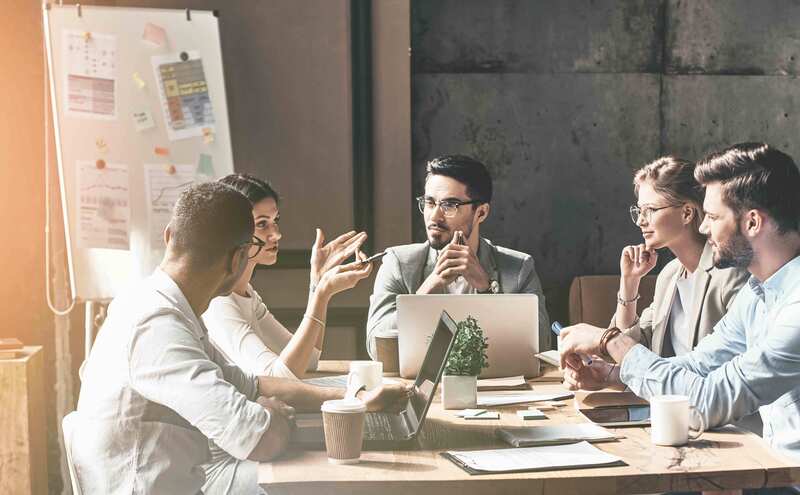 When it comes to your B2B marketing budget, it's essential that you start implementing your plan for the new year – regardless of whether last year was a marketing success or flop.
If your budget is sealed, great – that means that you were on top of things before the ball dropped. But what if your 2019 budget isn't final? And if it is, what if you're not completely sure that it's prepared to tackle the challenges of the new year? Maybe you can still make some last-minute adjustments.
With the goal of helping B2B tech companies and startups, Penguin Strategies hosted a MeetUp dedicated to guiding young marketing managers in gearing their budget toward success for the new year. The event concluded with an insightful Q&A and fireside chat session featuring Deep Instinct Inc. VP of Marketing Jonathan Kaftzan, Appsee CMO Yanay Sela, and Pcysys CMO Aviv Cohen.
Below, you'll find a recap of the 5 questions I found to be most insightful with detailed answers from each of the panelists' point of view.
How Do You Decide What To Invest Your Marketing Budgeting In?
Start with the basics
Before investing in something that you can prove your ROI on, such as an event where you know you'll come back with several leads in your pocket, Cohen stressed that young startups need to have their fundamental marketing principles – branding, website, marketing automation software, messaging – in order.
Align the budget with the overall business strategy
Kaftzan spoke about having a top-down approach to budget investment priorities. In essence, it depends on what the CEO wants to focus on in 2019. You need to start with that vision and then adjust your marketing plan and budget to achieve the CEO's goals.
Leave room for failure
Yes, you read correctly – you should leave yourself some leeway in your budget to fail. According to Sela, if you expand mildly in next year's budget only on what you know worked in the past year, you might miss the "growth hacks" that are going to scale your company.
But how much room should you leave for experimentation? Sela suggests a 60/40 or 70/30 ratio between what you know works and risk taking.
By setting aside this section in the budget, you'll give yourself options to "crack the code."
Which Platforms Should You Invest In When Trying To Get More Qualified Leads?
Know your customer and follow them
– Kaftzan pointed out that this question really relates to the fundamentals of marketing, which despite the advent of new technologies and platforms, haven't changed in the past 50 years. The answer really depends on who your customers are and where they are going to purchase products.
It's essential that you know your customers' buyer persona and where they go when they are just looking for information as opposed to where they go when they are ready to purchase.
In the end, he added, just because there's a new hyped-up platform out there that everyone's talking about, that's not necessarily where you should run to when trying to engage your target audience.
How Should You Do Failure Analysis?
Admit failure and move on
– Cohen stressed that it's important to start your experiment with a clear framework of how much time you're going to run it, how much you're willing to invest in it, what would constitute success and what you would consider failure.
If you see in the end that it failed, you need to come to terms with it and move on, all while not forgetting one important step: stressing that it was an experiment to begin with and remembering that not all experiments succeed.
"No-Blame Post Mortems"
– Borrowing from the Devs world, Sela turns to his "pyramid of f@$%-ups" when an experiment doesn't work:
The failure will stem from one or more of the three levels. Once you understand what went wrong, you can decide whether or not you should move on. For example, if the problem was just in the "how" section, you should go back and implement a different method of execution.
How Much Should You Invest In Nurturing Relevant Contacts Who Aren't Ready To Buy?
Focus on attracting new conversions – When deciding whether to invest in creating content to get more conversions or nurturing those who have already downloaded a piece of content, Cohen believes that you should focus on the former. For a nurture campaign, he suggested, you can recycle the content.
There's no golden number, but nurturing is important – Kaftzan is a big believer in nurturing. Maintaining contact with the people who have already downloaded your content can only benefit you in the future. You must continue to engage them by sending them relevant emails from time to time. This is the way to make sure that they don't forget your company down the line when they are ready to purchase.
The ROI is there – Penguin Strategies CEO Perry Nalevka, who hosted the panel, gave his two cents here, stressing the validity of both of the previous answers.
According to Perry, it really depends on which stage your company is in. In an early stage, you're going to want to adopt Cohen's approach – focus on new leads and new conversions.
However, it's vital to maintain nurturing in well-established companies. At Penguin Strategies, Perry added, this isn't just a preached philosophy because the internal marketing team invests in nurturing as much as in attracting new leads.
In our day and age, Perry explained, people don't stay at the same job forever and their mindsets can also change. You never know when that person is going to be ready to buy and therefore you need to keep showing him that your company is relevant and can provide the solution he's looking for.
How Can You Prioritize Your Marketing When You Have Almost No Budget?
Invest in a 'shiny' asset – Cohen recommended spending your dollar on something tangible, say a video or an infographic, that you could build content around. You can easily move this piece of content across social media as well as promote it in various email campaigns. This will give you the opportunity to create several content items that support the asset.
Get your messaging tuned – Without sharp messaging, website visitors and potential buyers won't understand what you do and how you are different from the competition.
You only get one shot to make a first impression, Kaftzan stressed, and that's where you need to focus your time, energy, and yes – money.
Keywords are…key
– Yanay shared a very unique idea – do extensive keyword research in order to
establish your company's "world"
and then make your presence known by engaging with potential customers.
The Bottom Line
Now you're ready to seal your B2B tech company's marketing budget, right?
I think the advice given by Sela, Kaftzan and Cohen demonstrates the importance of having a budget in place while navigating in the new year. However, you should always remember that while planning ahead is a vital part of the marketing game, there will be road bumps along the way that you didn't anticipate.
Therefore, one of the most important things to do when building your budget is to make sure you have the flexibility to adjust if you see that your plan, however well-constructed, isn't reeling in the results you desire. With flexibility, and the advice in this blog, you'll be able to stride into 2019 with confidence.
But there's really no reason you should go at this alone.
Experienced digital marketing agencies
have the expertise to guide you through the process to make sure all your i's are dotted and t's are crossed. And with 2019 already here, there's no time like the presence to
contact Penguin Strategies
to see how to best plan your marketing efforts.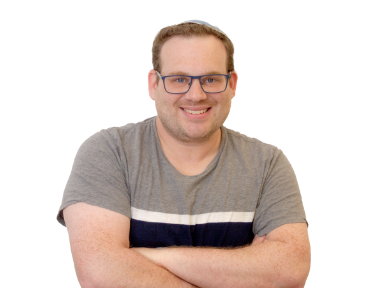 Yoni is our Director of AI marketing solutions and senior marketing strategist. He is certified by the AI Marketing Institute and as a HubSpot trainer. Yoni helps companies adopt generative AI tools in their tech stack and works with AI generated content to produce the ultimate assets in record time. Yoni runs marketing strategy for clients from various industries, including automotive tech, cybersecurity, finance and more. Yoni's not-so-secret marketing secret? Everything in marketing comes down to goals and audience. If you don't know who you're talking to and what you want to achieve, you're shooting in the dark.