At our most recent Penguin Strategies meetup, Yanay Sela, CMO of Appsee, joined us to discuss budgeting for marketing success in 2019. If you missed the information-packed presentation, you can watch it here. In the presentation, Sela emphasized a people-centric approach.
The people you assemble around your business have the largest impact on the success or failure of your B2B inbound marketing efforts. They are responsible for implementing the marketing plan you've designed. Focusing on engaging your team in preparing the budget and ensuring that investing in people is prioritized ahead of investing in channels or tools will be critical success factors for the coming year. This guide to budget planning in 2019 is here to help you with preparing a human-centric budget for the upcoming year.
Sela's Rule of Three
People > Channels > Tools
Money spent on your team has a higher ROI and a larger impact than money spent anywhere else. As Sela said in his presentation, "a thousand dollars spent [on people] versus the ROI you get on PPC spending, [in] most cases I see investing in people as being worth it."
Not only do people bring with them the skills and creativity necessary for developing and executing the elements of your B2B marketing strategy, but they are the ones responsible for utilizing the tools and communicating through the channels you are using in your organization. The people you hire and retain have a downstream impact on everything you accomplish in your organization. Moreover, money spent to retain a high performing team member has a tremendous long-term impact on company success, as the value that person delivers to the team continues to grow over time.
Sela presented three considerations to enhance the implementation of this principle in your budgeting process:
1. Tie your budgets to specific marketing KPIs – you engage your employees and focus the attention and efforts of your team by connecting your budget to clear measurables.

Why you should use SALs to justify your marketing efforts:
2. Take into account different geographic cost structures – make sure to account for differences in cost in paying your people based on different parts of the world.
3. Budget for raises, commissions, and retention bonuses – your people are your highest impact resource, so it is highly recommended to pay your team raises and bonuses to compensate them for excellent performance. Make sure to be transparent about the process for determining the raises so your people know where they stand.

Watch: All you need to know about View-Through-Conversions
3 Main Budget Planning Methods
Pump up the effectiveness of your marketing budget planning process by involving your full team in the job. During his presentation, Sela discussed the three main budget planning methods:
2x budget= 2x results
Reverse Engineering
Hybrid approach.
During your budget planning process, try engaging your full team in the process. As you evaluate the success and failure of the social media channels, tools, content, and processes that you used in the past year, their feedback and experience doing the actual work are invaluable.


Don't Forget Those Best Practices
Throughout the budgeting process, don't forget to apply best practices to maximize the results you obtain, particularly when it comes to planning for spending on your human assets. Sela presented these best practices for your whole budget, but here we have applied them specifically to the human side of your budget planning.
1. Overspend don't underspend – your people are your highest impact resource, so get the best you can afford. If you underspend, you will likely assemble a subpar team of average people. Approach the process instead with the plan to spend more not less, and with an eye on talent, not your wallet (within reason of course!), then you will increase your likelihood of achieving quality results.


Watch Sela stressing his point here:

2. Spend earlier not later – iteration is the name of the game, even when it comes to your team. Leave room to hire when opportunities and needs present themselves, and don't be afraid to fire and rehire if the person doesn't fit. Bad people bring down an organization, so don't be afraid to iterate to find the right player. Moreover, don't be afraid to spend early and spend fast to retain the critical components of your team. Everyone is replaceable, but the cost to replace them may exceed the cost of paying more to retain them. Spending early to keep them might be the best choice you can make.

3. Spend on people over media – more paid ads, new channels, more flashy multimedia; all this can seem like excellent avenues for investment because it seems like each is a direct path to new revenue. However, your team is the backbone, and deliver value day after day, while a single campaign may only last a few months. Investing your last few thousand dollars in retaining or rewarding your team, or spending to bring in quality talent, may be the best thing you can do to enhance your marketing strategy.

4. Adjust every quarter – evaluate how you're spending on your team every quarter and how effective is each dollar spent, same as you would with any other metric. Remember to keep this process human by incorporating intangibles and character into the mix; the quality of a contributor goes beyond the pure, hard numbers. Even so, you need to make sure your dollars are well utilized, and don't be afraid to cut negative or underperforming people where necessary.
The Bottom Line
Sela began his presentation with the reminder that anyone promising a one size fits all plan for budgeting doesn't know what they're talking about. Instead, "each business is a snowflake"; it is a unique creation to fulfill a particular purpose. It deserves to have a plan based on its individual needs.
For your unique business, begin by applying the principles in this guide, while keeping the why of your business and the overall objectives you've set for the coming year in mind.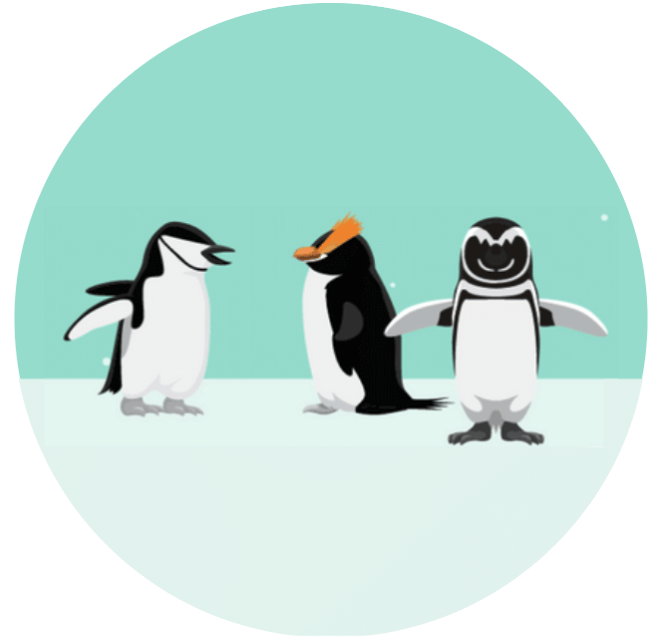 As a leading B2B digital marketing agency, We help B2B Technology Companies, enterprise software, and hardware companies increase brand awareness, reach more qualified leads and close more customers. Penguin Strategies is a Diamond Partner of HubSpot.