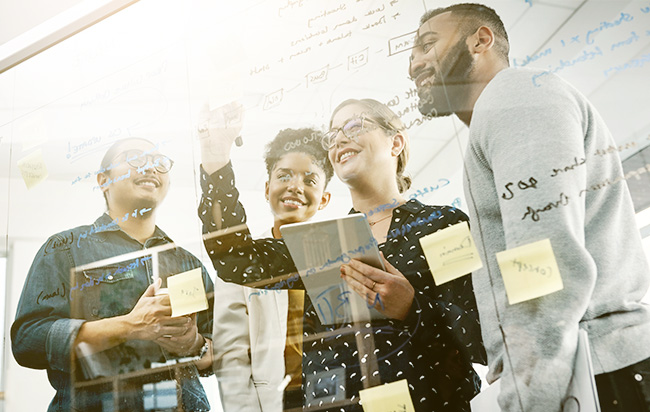 LinkedIn Influencer Program: The Social Media's Publishing Platform for B2B
So you have Facebook and you have a company blog and all the other bells and whistles affixed, right? So why is LinkedIn's newly opened up publishing platform different from existing tools and how can you use it? Is it the game changer they are claiming it to be? Earlier this year LinkedIn decided to open their Influencers Program to all of its members so the question really is, why bother?
The publishing platform is an expansion of LinkedIn's (LI) influencers program - i.e. that by which certain users could post content directly to their page. This includes people like Bill Gates, Richard Branson and Martha Stewart, all sharing their moving and shaking idea's, tips and experiences in one place. They essentially created a "how-to" conversation and trust me you and your company should be involved.
There are four main reasons you should be involved in LI publishing and take it seriously. They may seem obvious but even the obvious sometimes needs repeating!
Free Exposure
First of all LI publishing is free, and that's always a good start. Publishing on LinkedIn will allow you to boost your brand image substantially. When you publish a post it appears next to all of your companies information - the social media face of your brand. Using the LI format to publish useful and informative content allows you to really add another arm to your content and social media strategies. The official numbers for an average post's reach are: 31,000 views, 250 likes and 80 comments… bear in mind how the LI system works, your reach is based on how many connections you have so to achieve the best results you have to really engage on LI, and maximize your network for full interaction.
Brand Recognition
Linking your ideas and your image online takes you forward and gives you substance, character and authority. It makes people feel comfortable working with you - they can see the image you present and hear your voice and your ideas. You become approachable and tangible as opposed to just another page of a company in an online minefield that may or may not be trustworthy.
SEO, SEO, SEO
All of this only works if people can find your post, right? LI posts are ripe for SEO harvesting; LI is a trusted site and as such features heavily in Google results. Producing tailored, appropriate content for your LI audience will move your name up the [search] results sheet while simultaneously allowing you to drive content to your external links. When a user posts, his LI connections see the post first then (in a shockingly similar fashion to Facebook) can "Like" and "share" it, but obviously in a much more "grown up" and professional way. Providing this type of blog content directly into the feed of other professionals is effortless audience targeting, and allows you to track, quantitatively, your content's reach.
Relationships
Using the platform to consume content is just as important as producing content because it enables you to follow and come into contact with industry leaders and learn from them directly while developing and maintaining valuable business relationships.
Creating an image on LI, a network of 275 million professional users, as a potential audience is an invaluable tool - if you do it right. Thankfully there is an Influencer post to help you out with that. Happy Influencing.
If you need some tips on how to make social media work for you check out our new guide.