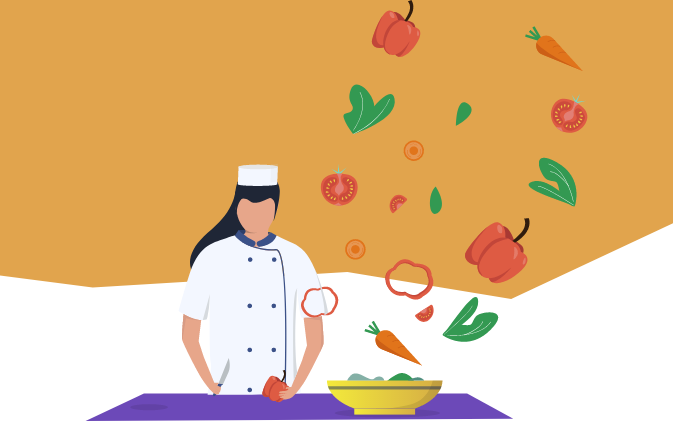 In 2008, the U.S. Olympic relay team included exceptionally fast and intelligent runners. But when one member of the team handed off the baton, it fell. How many times has this happened in your company? Maybe not with a baton, but worse. . . with leads being dropped!
Ensuring smooth hand-offs between Marketing and Sales begins with aligning the departments. This is a key component of what is called RevOps—revenue operations. When you're looking to start improving your marketing & sales operations, the first step is often to eliminate points of friction and bring as much as you can under one roof.
That's true for the technology as well as the team.
The Tech
There are unlimited options for building your RevOps tech stack. There are best of breed technologies that do one thing extremely well but will then require you to string multiple solutions together, creating more seams, and there are more general options that address most, if not all, of your needs in one place.
While both have their merits, the right choice depends on your business and needs. One example is Drift. They provide one of the best solutions for chatbot technology. If you're a business where customers can self-serve using the bot, and you have short sales cycles, this is probably your best bet.
If, however, you also need a mailing system and want to run ads, manage your social media and create landing pages AND you need all kinds of data about your prospects to hand over to an SDR who will then engage the customer through a number of calls before handing them off to a salesperson, then there must be a way to keep all the information in order. RevOps can be a game-changer when you have a long, complex sales cycle involving various systems.
The One-Stop Tech Solution
A one-stop technology solution has its advantages. For instance, every API, every integration, every time you move data from one system to another, your data becomes more vulnerable to being corrupted and adds an additional layer of complexity to properly track the customer journey from start to end. For this reason, it is important that whoever runs your integrations has experience related to your business.
The other big pitfall is that for each additional system you bring on, you add an additional database. While most of the data might be consistent across each of them, there will inevitably be differences, so when the moment of truth comes, which system do you rely on as the ultimate authority?
This leads to my next point, the human factor. While you can't effectively manage your business with any single solution to do it all, the next best thing is to minimize those systems to the few that do. When implementing that solution, you should look for a provider who can take responsibility for the entire project.
Look for a provider who can take responsibility for the entire project
If you bring in one developer to build the website and someone else to implement your chatbot and a third person to set up your CRM, you're creating seams, and if the CRM and chatbot don't communicate, you're stuck with 2 specialists, each one guaranteeing that they did their part correctly, and placing the blame on the other.
The other challenge with having specialists do just one activity like manage your PPC or write your blogs is that as a standalone vendor, they are focusing on only their role and not the bigger picture. You need to make sure that somebody is keeping the holistic view while each cog works its wonders.
Here is an example of something I recently ran into. We brought on a client for a HubSpot implementation. The primary reason they chose HubSpot was to have a tool to track their entire customer lifecycle from lead to sale. HubSpot is the perfect tool for that, and we had the expertise to implement it.
The client hired a separate agency for their PPC needs. Now, normally when a company hires a number of vendors, each one will make sure to track their individual activities by using UTM tracking. This enables each to take credit for the sales at the end of the process. However, in this case, the reporting was more important to the client than the agency, so the agency dropped the responsibility of creating UTM codes on the client. But the client did not have an in-house marketing team, so they didn't know how to do this. Fortunately, we were able to help.
This is an example of something small but significant where individual vendors can drop the responsibility and then lay the blame on someone else.
When you work with a B2B marketing agency, you're more likely to work with a team who understands the entire process, sees the bigger picture, has experience in all relevant areas (content creation, organic and paid social media, email campaigns) and will take a look at the complete picture. The best agencies will see themselves as an outsourced extension of your company and ensure there are no gaps between your systems.
Of course, you can implement a RevOps function within your company to oversee or align all the systems because whether you outsource or keep everything under one roof, the more chefs, the more alignment there needs to be.
There is no single correct answer
If there's one rule when it comes to marketing, it is that there are no rules. Every case is unique, and each has to be addressed individually. In some cases it will make sense to use multiple vendors, and you will have to find a number of programs to make up your tech stack. Just keep in mind that when you do, you will have to double and triple check the connection points, since those are your weakest links and the place most likely to develop issues.
While you can juggle and manage multiple vendors for your stack and for your marketing, this will be a lot more demanding and take a lot more of your time than working with a single contact and offsetting that coordination and responsibility on them.
If you are looking for some support building out your RevOps tech stack or support with some marketing functions, feel free to reach out and let us help you.
David has been a marketing professional staying on top if the latest marketing technologies and trends as they come up.