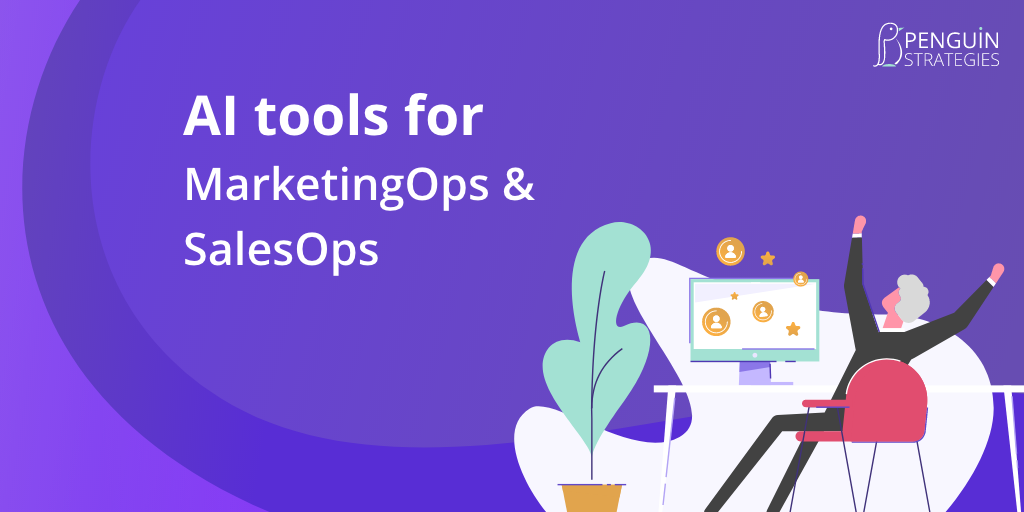 AI vs Traditional Analytics
Traditional analytics has served its purpose. It has helped us conquer the data that seemed untenable at the best of times - (pure chaos at its worst). With traditional analytics, we can solve the "what" within our data and answer various hypotheses to draw absolute conclusions. However, traditional analytics has barriers that keep us from unveiling the specific data that we need most.
Traditional analytics only tells us what has happened. The true goal is to know what tomorrow's data will bring.
AI analytics is able to open doors to dynamic data. By dynamic, we mean looking ahead - predicting data patterns and audience behaviors for future outcomes. Driven by dynamic data, AI analytics can answer "why" and "how" when it comes to future-thinking decision making. So you can plan ahead.
It Takes A Village
Given the current status of AI (and the benefits listed above), worldwide trends are causing this field to flood savvy B2B companies' RevOps with new features and tools.
Even now, AI funding through Q3 of 2021 has achieved a historic annual record with a whopping $44 billion invested. On top of that, 72% of 2021 funding has invested in early-stage companies — and it's only the third quarter.
The globe has seen 94 AI exit events this year, going above and beyond annual benchmarks.
The top 3 funding events last quarter included databricks, Xtalpi, and data iku.
While these numbers seem rather high, it is only the beginning. This will take the entire tech industry to help normalize and prioritize new findings in AI for RevOps. Without diverse and widespread adoption, AI in RevOps will lag to find its full potential in the industry but present a huge advantage to early adopters.
The number of companies investing in AI tells us it is no longer a thing of the future. AI is a movement that is happening now!
Where Can AI Help RevTech?
AI has profound capabilities when it comes to analyzing patterns and behavior in real-time. Enormous sets of data and customers become impossible to track with good, old-fashioned analytics. AI brings your analysis up a notch. And is particularly helpful in RevTech.
AI is helping RevTech in a number of ways. With the ability to monitor, track, and analyze your data patterns, you automatically have insight into your audience's behaviors, needs, and level of interest. Various applications have been boosted with insights that allow decision-making to be driven with the audience and their future behaviors in mind.
→ Successful Use Cases Include...
Conversational AI - Transcribe your conversation in real-time
Content curation - Enhance content parameters to create quality content in seconds
Content creation - Track human behaviors to find SEO optimized content
Email marketing - Send personalized emails - down to the individual - with subject lines that write themselves.
Predictive attributes - Track your leads' behaviors to know when they are ready to make the next move
Lead Scoring - Measuring engagement & intent by assigning scores to actions
What Happens Between "Install" and "Insights"?
It's important to remember, good things come to those who wait. When making predictions - with any tool - it takes time for the insights to come to light. It takes time for the machine to crawl the data, adjust the predictions, update the models, and reflect the right patterns for each analysis in real-time. Your AI machine will also require a significant amount of data to pull any real conclusions or insights. In B2B, sales traffic is typically slower and requires more time to track patterns and draw conclusions.
But over time, your tools (like Einstein predictive tools) will prove trustworthy. After a while, you can always reflect on your machine's older or recent predictions and track how the data was changing to predict new patterns and help you think ahead.
If you need assistance getting your RevTech updated with AI tools that will help you achieve more, let us know. To watch a detailed breakdown to outline the opportunities within AI and RevOps, watch our webinar on-demand here >>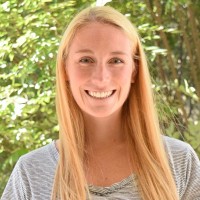 Kellyn works closely with B2B technology companies to develop compelling pieces of marketing content that drive target audiences to become loyal consumers.