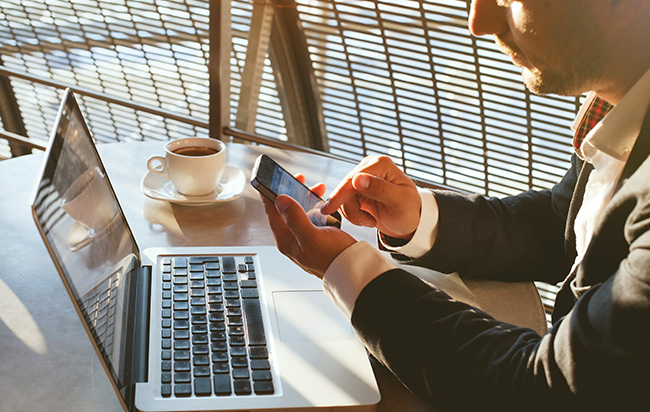 It is common knowledge that LinkedIn is one of the most successful Social Media streams for B2B companies wanting to generate new leads and therefore it's a hive of great leads for such companies.
As an agency managing many of our clients' B2B content, it is an integral part of our strategy and the quality of leads we've received with each campaign has always been quite good.
However, there are many B2B marketers who still aren't using this platform's full potential.
So here are a few tips about maximizing one strategy in LinkedIn Pulse.
Publish content on LinkedIn Pulse
LinkedIn Pulse is a great way to share content such as Blog Posts or articles.
Even if you don't have a large network yet it is worth starting to invest the time to build up your content on this platform so when visitors land on your profile they see you as an authority in their field.

If you are an enterprise software company focused on attracting CIOs in the financial industry for your API integration service for example, then producing valuable content that would actually help them see how hassle-free an API integration can be will surely garner some eyeballs on your article and next for your profile.
But how do you set up these posts to ensure that it gives the readers the value they are looking for without making them work too hard to get it. Here are some helpful tips.
Keep your title under 44 letters
Like all other blog posts and articles, the rules for the titles remain the same.
Be interesting, no longer than 44 letters and have a keyword or longtail keyword included if possible.
Also if you can insert your target niche in the title then do so. For example, "Data Analytics for Enterprise Businesses with Amazon Athena.
For heaven's sake, do post the entire article on LinkedIn Pulse.
I know some people are firm believers in posting just a section of the article and then inserting a link that redirects readers to the original source of the article, which most likely is on their website.
And for good reason they do this as they think it would increase their website traffic but let's be honest how many of you actually click that link.
You always assess whether the article is important enough to go through the hassle of another click and 9 out of 10 times you decide it's not worth it, especially if you're reading from your mobile device and this means having to be redirected to another browser.
End with a question or a short blurb that encourages users to get in touch with you
Try to end your articles with a question or comment that engages the reader to leave some type of feedback.
Unlike regular blog posts on LinkedIn Pulse readers can also leave a "LIKE" in the form of a 'thumbs up' which is also a good sign.
Another option is simply to offer an opportunity for them to connect. Here's one great way we help do it on the profile of one of our clients at Edgewater.
Add a short bio at the end
Also, add a short bio of yourself (or your company) at the end of each post.
Reason being it gives readers a short preview of you without them having to return to your LinkedIn profile.
Remember rule #1, save the reader from having to do another click unless it's really worth it. This time you know when he or she clicks, it's because he wants to add you as a connection or be in touch.
Add more articles that are related to the topic
If you have more articles to share that are related to your current post don't be afraid to add links to them right under your bio so readers can continue reading.
Although it's good to add the articles that already exist on LinkedIn.
This is a good opportunity to add some from your website so you can redirect them there.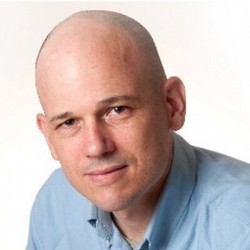 CEO of Penguin Strategies