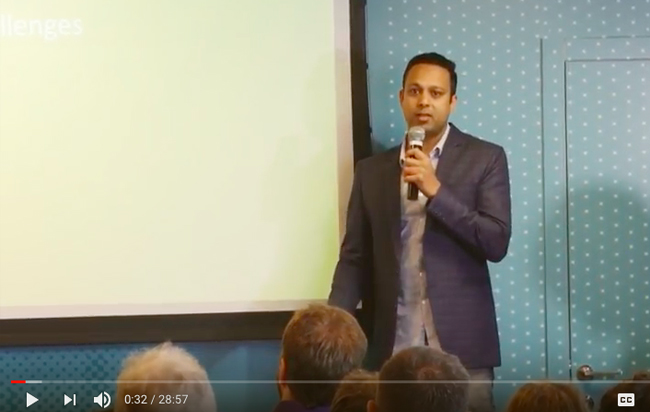 As marketers often time we think our jobs end at the stage of bringing the leads to sales. But often times even when we bring the leads the sales teams lose the deals.
So how can marketing help sales close more deals?
Prateek Sharma, HubSpot MEA Manager, took a room filled of Marketers at our last CMO Marketing Meetup, through 8 simple steps that can be implemented right now to facilitate a more personalized sales experience and help sales teams close more leads.
Firstly, he began by acknowledging that one of the reasons sales teams close fewer leads is because there is often a disconnect between the handover between marketing and sales. They often don't have the personalized information they need about the prospect in order to close the sale so a very hot lead slips through their hands and doesn't become a customer.
So how can marketing better facilitate this transaction?
1. Create a bot

Most companies get asked standard questions which can be answered automatically or via a FAQ page. Creating a bot gives the automatic solution that will help provide a prospect with answers to their questions quickly and give the experience of having a personal touch. Neither of these options will ever be created by sales so here's a perfect opportunity for marketing to facilitate.
2. Create CTAs or backlinks to take the visitor further down the funnel
In today's buyer's journey most people are comfortable shopping online. Creating CTAs or backlinks on the site or any online content brings the user automatically closer to purchasing without having the need to interact with sales.
3. Build trust through personalized tokens
People buy from people they trust, especially online. So it is very important to find means of connecting with your visitors in order to build this trust.
One way is to use simple personalized tokens like beginning an email or chats with "Hi [First Name] instead of "Hi [user].
4. Invest in a system that logs sales activity automatically
Spoiler alert! Sales guys hate logging stuff. Therefore investing in a system where the sales teams emails and phone calls are logged automatically is worth convincing your boss to do.
Sales teams often have elaborate CRM systems but they neglect to write sufficient information in their logs or better yet write the information in such a way that others could easily understand. Most times the bulk of information is kept in their heads. So when it comes time to hand over an account to another sales person it often means a lot of important history is lost. So having emails and phone calls that are logged automatically in the CRM system makes a huge difference.
Connecting your sales team inbox to HubSpot allows every email or phone call to be automatically logged in the system without consciously thinking about it.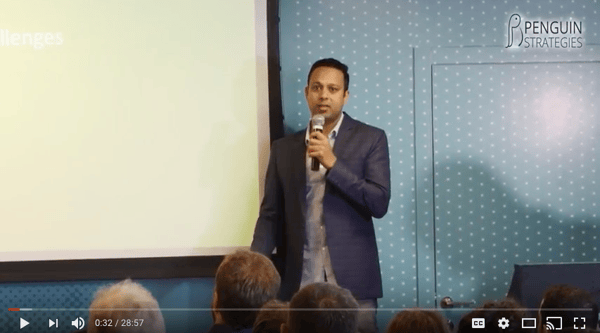 CLICK TO VIEW PRATEEP'S FULL PRESENTATION
5. Use technology to develop a system that gives the sales team feedback
Feedback is one of the tenets sales teams require for success. So if resources and tools can be offered to the sales teams so they know what's working and what's not they can consistently improve their processes on their own.
Using technology to offer 3 different methods for doing an opening pitch for instance so the sales team can test and measure which method yielded the highest response can help them continually improve closing rates and conversion rates.
Sequences is a good tool in HubSpot that facilitates these types of systems in order to improve without looking externally for help.
6. Develop a system where an SQL is directed to the right sales team member quickly and efficiently.
Ever filled out a form and waited more than 48 hrs for a response? This is very common within over 50% of companies according to a survey conducted by Drift. Developing an SLA that commits the sales team to action a lead within 24hrs can greatly improve conversion rates.
Sales often blames Marketing for poor leads but if a lead comes in from Spain and is handed over to a German speaking sales rep then the chances of closing that deal can be significantly reduced.
Setting up a sales automation process that identifies which sales rep is the best fit for following up with the prospect will ensure more leads are close. This process requires defining the sales reps by specialization, geography, product experts, etc so that contacts the come from a specific country or expressed a particular interest is being redirected to the correct sales person. With HubSpot's Sales Automation Tool this problem is solved and works smoothly with Marketing.
7. Have an appointment scheduling system integrated to the sales teams' calendars
Using an appointment scheduling system allows your sales teams to spend less time back and forth organizing a meeting with a prospect. It also gives the added advantage of getting the opportunity to collect information about the context of the call and to ensure the prospect has booked sufficient time for the call depending on the subject.
8. Make the purchase process as seamless as possible
One of the most common mistakes made by organizations is not giving the salesperson the power to close a deal on the spot. If each time they need to go through finance or request a quote form the office then it gives more opportunity for the prospect to say no.
Quotes, in the HubSpot CRM allows your sales person to send a payment link straight away reducing the sales cycle significantly.
Implementing these first few steps gets you, the Marketing Team, playing on the same side with your sales reps finally. But how do you become a Marketing Rockstar? How do you get that high five from other team members on the way to the water cooler? Our next article shared by Perry Nalevka,CEO of Penguin Strategies, explains exactly how to do that.
Download Prateek's Presentation here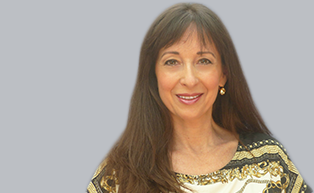 As Chief Strategy Officer at Penguin Shoham leads client strategy and manages an internal team of Inbound Consultants. To get her strategy tuned she starts each morning with Yoga and a big smile :)