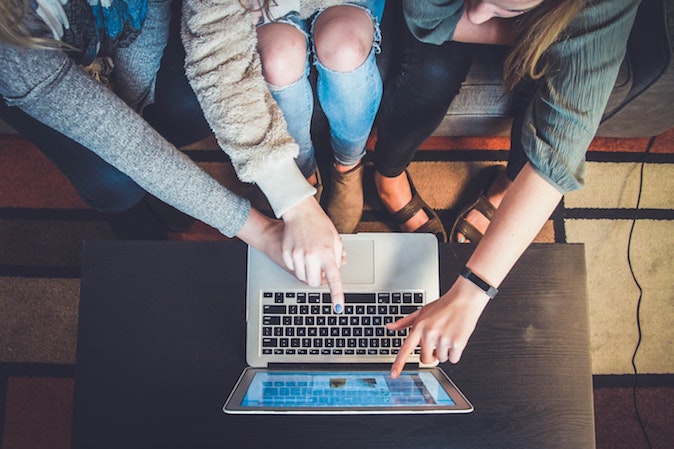 In a room full of marketers at Google Campus Tel Aviv, Gary Corcoran from HubSpot (a former accountant and startup lover) demonstrated the importance of customers for lead generation by making sure you retain and delight them.
He did this by sharing his experience travelling with a German airline to Tel Aviv and after a series of cancellations he completely withdrew from their services and they lost a customer. His customer experience was so bad he wanted Germany to be kicked out of the world cup. He must be very happy right now!
The lesson here is it all comes down to customer experience.
His agenda on this talk was to drive home 3 important points when it comes to your customers being your biggest asset for lead generation.
1. Customer experience begins long before your customer ever purchased anything from you

Most marketers believed that their customer experience would be rated below 7 out of 10, according to Gary's poll. This is clear proof that as crucial as it is, most companies do not take the time or equity to offer an experience that customers will love.
To paint a picture of just how important customer experience is in the purchase decision process, check out this image on sources of information people rely on before deciding to make a purchase.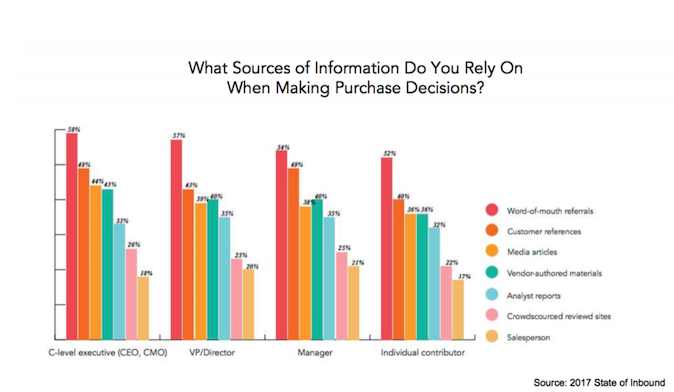 It is interesting to note that salespeople are the least trusted source of information, whereas referrals are the most trusted.
We see this with the different job titles and that is why influencer marketing is so popular today. A prospect sees how much your customers enjoy your products or service and they want the same experience for themselves.
So how do you curate a lovable customer experience?
You have to be aware and keen to realize that a prospect can interact with your company as early as before the purchase which is the beginning of their experience. The goal is to ensure that the experience is positive at each touch point from the pre-purchase, to purchase and post-purchase stage. Make sure to add value at each stage and avoid repeating what was previously covered in a social media post or email from the previous stage.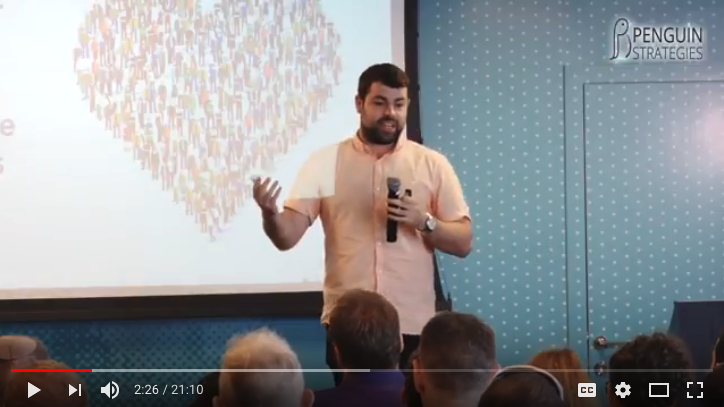 CLICK TO VIEW GARY'S FULL PRESENTATION
After you make a sale, it does not end there, delight your customers for example by running a survey to get feedback on your product or service. This brings in the customer to be part of the process such that even if the purchase did not meet their expectations, it is unlikely they would shun you on social media or other platforms. In today's buyer's journey, most people are comfortable shopping online. Creating CTAs or backlinks on the site or any online content brings the user automatically closer to purchasing without having the need to interact with sales.
The HubSpot chat bot helps you stay in communication with your customers, logs any previous interactions with that customer so that they do not have to state their problem again and again, and eliminates the human capital required to keep up with all the calls coming in. This automation also allows you to stay organized and inspect the feedback all from one platform.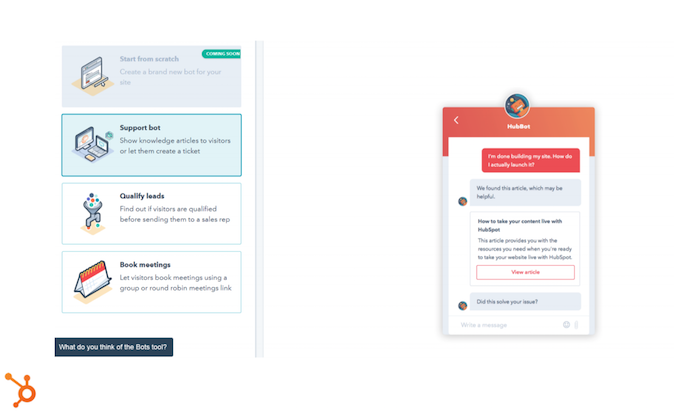 2. Customer Sentiment on Social Media
Have you tried calling customer support versus reaching the same company on social media like Twitter? I have and the response time online is so much faster than calling. This is why companies need to stay on top of customer sentiments on social media. Monitoring any mentions of your company, even on platforms that you are not active on will save your reputation and money.
This image by Sprout Social shows the cost of being shunned on social media.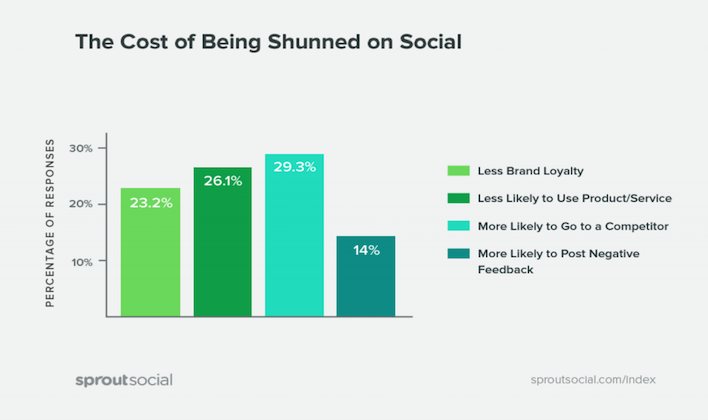 More than anything you are likely to lose a customer to your competitor when your customers shun you on social media.
Now, I know some of you might be thinking: if it is so expensive to be shunned on social media, why not avoid the risk and not be on any social platforms?
Could work, but research shows social media is the most preferred choice of customer care, whereas an actual store visit and phone support are the least preferred choices.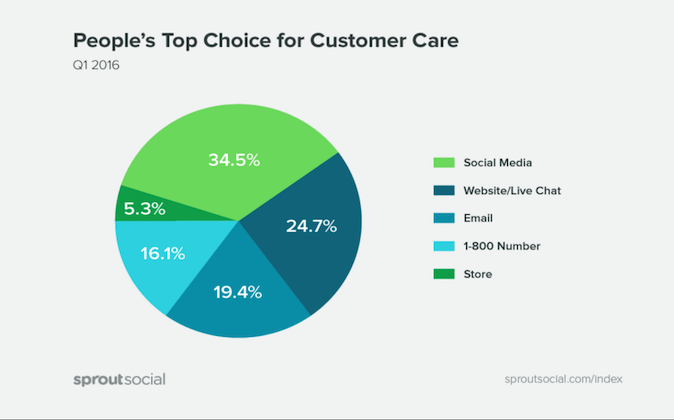 HubSpot comes in seamlessly when it comes to online customer support. They have a ticketing system that allows your customers to create tickets in case it was technical problem or could not be done on social media or over the phone. This allows your customers to get specific on the kind of support they need and also it will be logged in your CRM showing what is new, what is in progress, and what has been done already.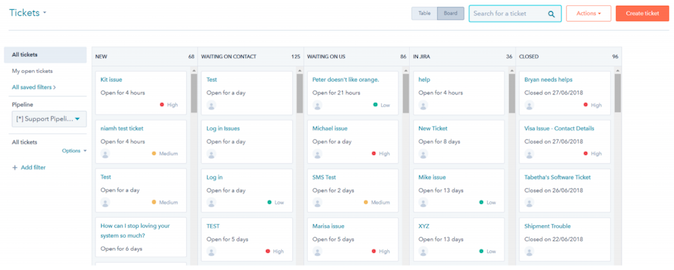 3. Leveraging Your Customers for Lead Generation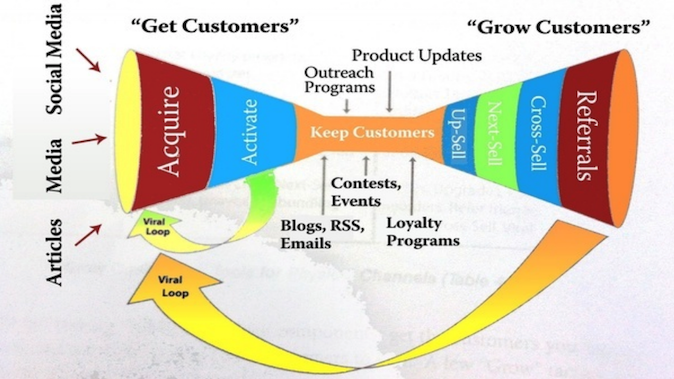 This funnel shows a smooth flow from getting customers, delighting them, to eventually becoming repeat customers and refer their friends. When you keep your customers happy even after the sale has been made, you can upsell, next sell, and cross sell on different products or service which leads to more sales.

Apart from the referrals that your customers give you, you can leverage your customers to reach people your customers do not know. How do you do that? Create a case study of a clients you have worked with and let them give reasons why they love working with you and the benefits they have gotten from services or products. This works perfectly because people love to see validation that helps your company stand out and attract more leads.
Another way your customers can help you generate leads is by writing reviews. On average, people read up to 10 reviews before making a purchase. Granted, not all reviews are going to be positive but the key is to react quickly to the negative ones.
HubSpot helps you to get customer feedback and get to know if the experience was positive or negative. If negative, you get a chance to address it before they complain on social media.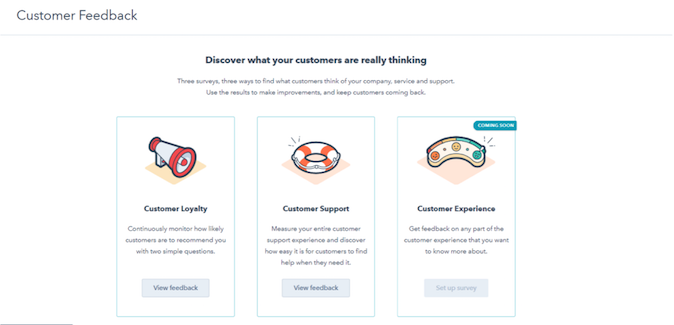 With that, we came to an end of a productive talk with Gary Corcoran. You can watch the video here. Be sure to give HubSpot a free trial and streamline your customer experience.
Download Gary's Presentation here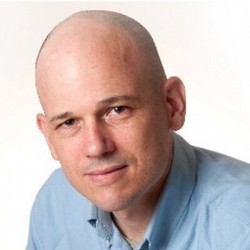 CEO of Penguin Strategies