Picture this: You're all set and ready for an important conference call with your strategic partner. But when the phone rings, instead of hearing the usual greetings you hear the words of the song "Shine Bright Like a Diamond!" blasting in the background and the cheers of the Hubspot Team shouting "Congrats, you are now our 11th Diamond Tier Partner Agency worldwide!"

In addition to reaching Hubspot's Diamond Tier, the highest accolade an agency can presently get, we are also being recognized by the platform as the fastest growing inbound marketing agencies blasting through 4 tiers of recognition in less than 2 years.
How did we achieve this marketing success?
B2B organizations know that a workable inbound marketing strategy is a priority in today's digital age. We've worked hard to deliver exceptional marketing services, and have actively promoted Hubspot as the premier marketing automation and sales solution.

We've burned the midnight oil on everything from growth driven website design to SEO, premium content, email nurturing campaigns, blogging, social media, and much more.

Over the course of 2 years, the Penguin team has grown tenfold, with over 30 innovative B2B clients globally. Our dedicated team is made up of 25 employees with varying backgrounds as writers, designers, analysts, social media experts and client managers.

We pride ourselves on being marketing leaders, hold quarterly HubSpot User Group Meetups and also work with top marketers and in the space to make sure we are constantly learning and staying up to date with the latest trends, tactics and tools.
How We Went from Zero to Diamond in less than 2 years with HubSpot
"A little over two years ago, Perry and I met at his office – a co-working space in a building that can only be described as sketchy," shares Nili Molvin Zaharony, CMO of Penguin Strategies, with a slight smirk at the memory. "Perry proceeded to explain his consulting business and the demand he'd been facing for social media and blogging that he was unable to meet. He'd heard about my work and thought it could be a good fit – especially since I was on the hunt for my next position following the exit of my 2nd startup in 5 years."
"We both agreed to work together as a stopgap while we each looked for more permanent roles. It was in this tiny office, in a less than desirable building, that Penguin Strategies was born. Since then we've never looked back," Nili says with a smile.
About a year into the working relationship, the opportunity for Inbound Marketing in the Start-Up Nation was clear. What was needed was a differentiator to take Penguin Strategies to that next level. Enter Mark Fisher, CTO of Penguin Strategies and HubSpot. Less than 2 years ago, we knew that marketing automation would enable us to deliver the results we knew were possible. It was our third partner Mark, who convinced us that HubSpot was the way to go.
It had amazing features that B2B companies like ourselves, could take advantage of for lead generation.

Why We Chose HubSpot and Never Looked Back
"HubSpot gave us so much more than just marketing automation. They gave us the tools, guidance, and support we needed to become the #1 digital marketing agency specialized in Inbound in Israel. Now with more than 30 satisfied customers and a rapidly growing team, HubSpot has provided us with training materials and a philosophy that has enabled us to soar," ends Nili.
THIS IS WHAT HUBSPOT's Founder HAd TO SAY
Hubspot's Founder and CEO Brian Halligan had this to say "Marketing inspired by the Inbound methodology coupled with marketing technology has transformed the way businesses now market to consumers. This resulting shift has created a huge opportunity for agencies to help businesses achieve their goals and we're proud to have built a platform that facilitates this process. Penguin Strategies has shown incredible drive and passion to help their clients achieve significant ROI on their inbound activities and we are honored to have them join the ranks of our elite Diamond partner status."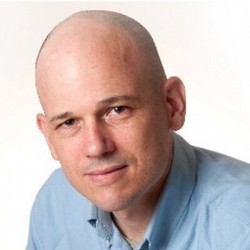 CEO of Penguin Strategies