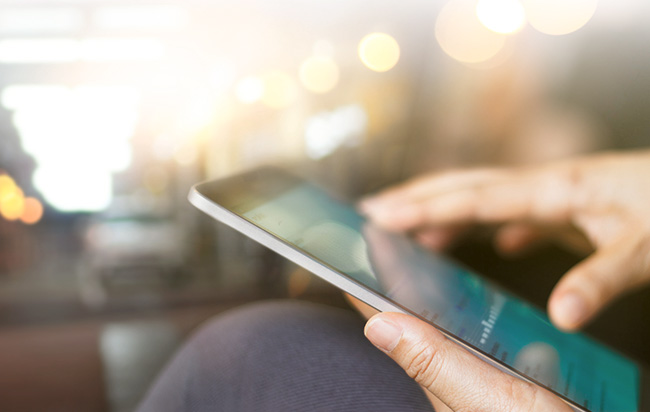 There were days when users of social media were there just for sharing their thoughts and insights.
Nowadays, B2B social media marketing on channels such as Facebook, Twitter, or LinkedIn is among the most effective means for increasing a company's profits and boosting brand awareness. But are you doing your utmost to market your brand through social media?
While you invest time and effort in social media marketing by promoting events and meetups that your company participates in (not to mention those they organize), or advertising your in-house chef as part of showing off your company culture - keep 2 key goals in mind increase traffic to your website, create brand awareness, and drive relevant conversions.
From HUG to The Social Media Frontlines
At the last Tel Aviv HubSpot User Group Valerie Levin, our Director of Inbound Marketing here at Penguin Strategies, shared 7 tactics that will help you create a more powerful presence on social media and maximize the benefits of social media from each channel.
1. Make Your Employees Your Fans
The first tactic is to turn your employees into fans and advocates of your brand on social media.
This task is simplified by the use of social media marketing tools that let you easily add, post, and respond on behalf of your employees' profiles.
You should encourage new and existing employees to add their profiles to these platform.
Distributing your content across numerous profiles is the most effective way to maximize its exposure and reach, therefore generation more traffic and hopefully leads for your company.
2. Follow You, Follow Me…or be Unfollowed
It's much harder to grow organic Company Page followers on platforms such as LinkedIn and Facebook, so a result, start with Twitter.
Using a tool such as Crowdfire, you can easily find new people to follow based on the 'Keyword Follow' feature, which finds handles that most frequently use the hashtag or keyword you search for.
Then constantly track your following list and unfollow anyone who hasn't followed you back within 1-2 days.
In addition, manually unfollowing from Twitter ensures that you always maintain a healthy following/followers' ratio.
3. Create a Social sharing Circle
Another great way to increase the exposure to new audiences is to team up with industry-related partners and influencers in order to create a mutually beneficial social sharing system.
Ensure that you only approach parties you feel confident enough to suggest such a cooperation, and ask them to promote your content and to do the same for them. This will help you gain exposure to new audiences.
4. Don't Just Collect Data – Take Action!
Anyone using a social media marketing platform today can easily view a number of difficult dashboard and export the most granular-level data on social media posts.
The trick is not just to collect this data, but to put together a list of items based on insights that you collect from it.
For example, posting most on Twitter handles that are top performers, using question phrases instead of statements in LinkedIn Groups, or removing social profiles that don't perform well are just a few action items to get you started.
No new Posts in the Cycle? Let's Recycle!
5. Create Action Items
If you don't have new posts, it's perfectly all right to look back with pride, find the top performing blog posts, on-demand videos, or other great content you published through social media, and re-post it next month.
However, ensure that the material is not time-sensitive (e.g.: events or meetups) or curated content which drives traffic away from your site.
6. A Healthy Pulse Keeps Your Social Media Alive and Kicking
A successful blog post – namely, one that generates many views and likes - can be even more beneficial if, three or more weeks after it was published, you repost it to LinkedIn Pulse with a revised title and a link to the original post.
To make the Pulse post more efficient, ensure that you include anchor texts to redirect traffic to your website, as well as a call-to-action that leads to a landing page for relevant gated content.
7. Keep Your Competitors Close, and Yourself Updated
Content curation is an important part of your overall inbound marketing strategy.
However, your weekly content curation search is insufficient if it's the only way you are staying updated and getting new content ideas - you should also actively monitor your competitors.
This can be accomplished by using HubSpot's social monitoring tool or a site called TweetDeck. Using TweetDeck allows you to manage and monitor multiple Twitter handles, Twitter Lists for competitors and influencers, and groups of keywords or hashtags all in one stream.
How to Maximize the beNefits of social media
To make B2B marketing in social media really work, you need to maximize the efficiency of your team and your technology.
To learn even more advanced tips on how to become a social media pro, see our on-demand webinar on how to use Twitter for driving lead generation and customer acquisition.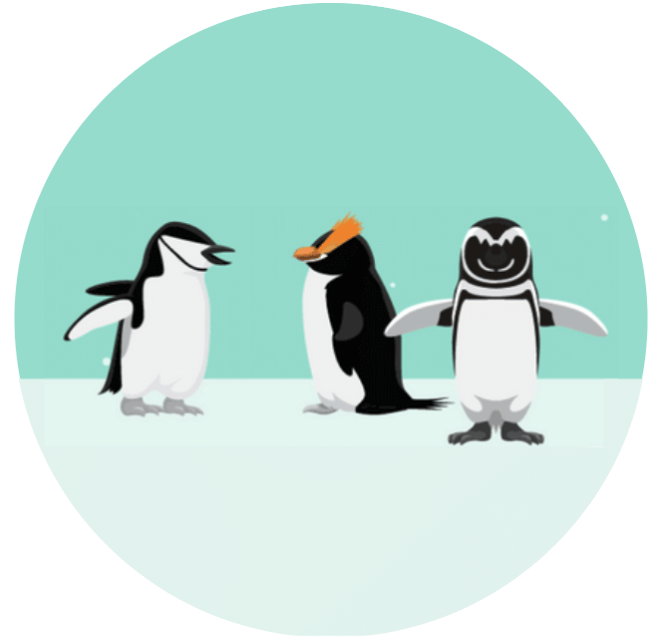 As a leading B2B digital marketing agency, We help B2B Technology Companies, enterprise software, and hardware companies increase brand awareness, reach more qualified leads and close more customers. Penguin Strategies is a Diamond Partner of HubSpot.