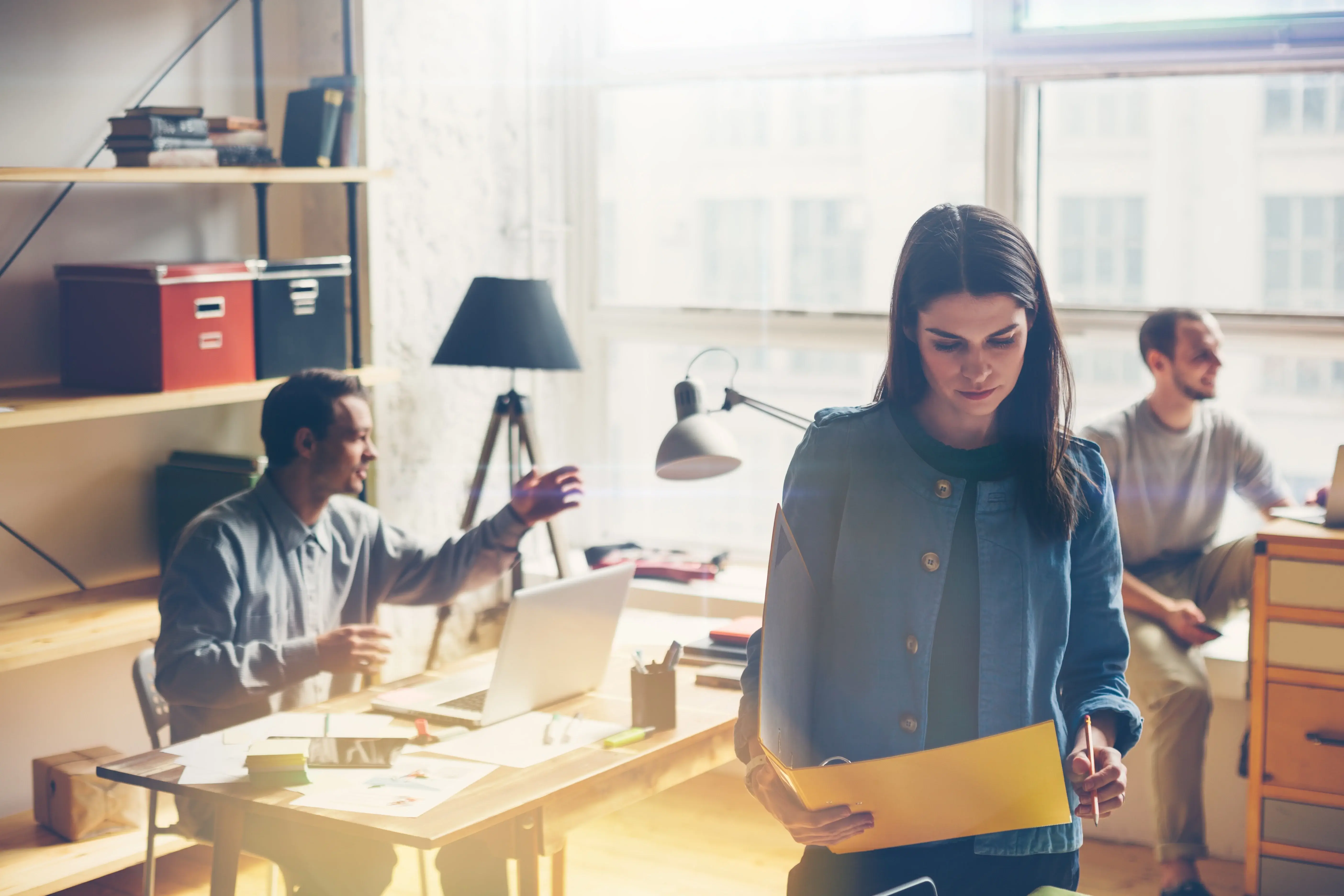 Back in the day, it was easy for businesses to succeed through offline strategies, but things have changed significantly in the modern era of information technology. In order to succeed in attracting and converting new leads, you should be at the top of your social media game.
Do you have social media accounts across all popular platforms? How often do you check your analytics, and how familiar are you with social media posting best practices?
In the Information Age, advertising and digital marketing have introduced a new playing field. As such, if you are planning to stay at the top of your industry, you should be adopting inbound marketing strategies to attract the right leads with the right messaging.
What Is Inbound
Inbound marketing is an approach that focuses on the creation of valuable experiences, which influence both your business and other people.
It involves the use of quality and relevant content to attract, engage, and delight customers and prospects on your blog or website in order to build trust. Inbound conversational tools such as chat and email make it possible to engage with your prospects and customers to add more value to them.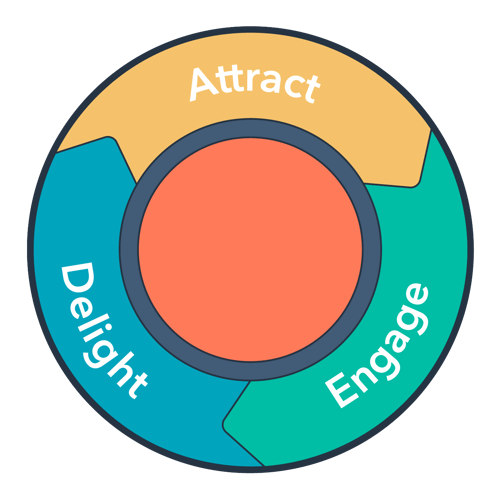 Image Credit: HubSpot
The secret is that you create content that addresses the needs and problems of your target audience at different stages of the buyer's process. There is no 'one size fits all' anymore. One of the primary difference between inbound and outbound marketing is that inbound marketing saves you the time and effort of fighting for the attention of your potential customers.
Why Companies Are Moving To Inbound Marketing
Inbound marketing has become an important part of most companies' strategic plan.
Many companies feel as if their content is not reaching their target audience, or performing at the level they need it to.
The old way of trying to buy lists and using outbound calls to sell your product or service is slowly fading out (though it will never truly disappear) as consumers are becoming more empowered and savvier in their decisions.
Reasons To Work With An Inbound Marketing Agency
If you are experiencing stagnation in hitting your sales targets, marketing work is not being done in a systematic and performance oriented way, or your current inbound marketing campaign results aren't stellar, it is high time you engage a qualified inbound marketing agency.
How many times have you had the sales team complain about the lack of qualified leads and blame marketing on low sales performance? Sounds familiar, right?
Most companies do not wish to work with an inbound marketing agency because they have subscribed to HubSpot software or have learned a few inbound marketing basics and have started inbound marketing themselves. They start because they need to scale their marketing, give sales the lead pipeline they need to close more business, and to perform at the level they deserve.
However, what such companies do not know is that it takes expertise and experience to make it in inbound marketing.
If you work with an inbound marketing agency, you instantly have access to professionals whose entire role revolves around making sure that your company is seen by the right people, at the right time.
You're then able to establish yourself as an innovator and industry leader, and you place yourself in a position to offer content that matters to your prospects and customers and which frees you to focus on scaling your business.
If you are weighing the advantages and disadvantage of you get when you work with an inbound marketing agency, and you are not yet convinced, here are a few more reasons why working with an inbound marketing agency is a great idea.
1) Agencies Have Access to the Right Inbound Marketing Tools
Inbound marketing can be challenging if you do not have the right tools.
For example, to continue giving value to your prospects and customers, you should keep them engaged at all times; but this can be difficult if you have systems or tools which aren't built for the task.
An inbound marketing agency would have the tools and expertise necessary to create and execute on the assets and tactics to keep your touchpoints with prospects going at all times.
If you work with an inbound marketing agency, you will have access to the right inbound marketing tools and expert advice on how to attract, engage, convert, as well as nurture leads. Sometimes, they can even recommend ways to use your existing tools in ways you didn't think about.
2) You Own Your Platforms - They Aren't on Loan
Most inbound marketing agencies have strong collaboration or partnerships with content management systems like HubSpot, Marketo, Eloqua, Pardot, etc.
If you purchase a CMS through an agency, you should (and in the case of Penguin Strategies, you always do) have full ownership of the system. It's yours for as long as you decide to stay in a business relationship with the provider, not the agency.
If there is a case where you part ways with an agency, you always want to make sure that your content, design work, emails, automation rules, etc. is in your hands and you can continue working smoothly.
3) Agencies Enjoy Independence in Terms of the Platforms They Use
Great inbound marketing agencies use diverse marketing platforms from different providers to ensure that you get the services and the results you need.
This diversity not only protects you from being tied or limited to the functionality of one software or platform but also offers you the chance to use the best platforms and software that are ideal in delivering the expected results.
The agency is there to advise not to sell you on one tool or system.
4) Work with People Who Have 'Been There' and 'Done That'
Inbound marketing, like all marketing, is constantly evolving, and in most cases, a slight mistake in the strategies can make it challenging to achieve your projected results.
The best inbound marketing agency is not the one that is only tech-savvy, but one that clearly understands the expected challenges and adopts the right strategy to address them.
With the advancement in technology, marketers have a wide range of tools and tactics at their disposal.
While this a great thing, it is a challenge for marketers to use the right approaches.
We have been there and we understand the challenges to expect, as well as what works and what does not when it comes to effective inbound marketing.
5) You Save on the Cost of Putting Together an Experienced Marketing Team
The success of any marketing strategy depends entirely on the team that you bring on board. In most cases, hiring, training and managing a marketing team is extremely expensive.
Like, really really expensive.
Think how much it would cost to hire an experienced marketer who understands strategy, designers, developers, marketing operation experts, writers, etc.
This quickly adds up, not to mention that finding great talent is time-consuming and takes a lot of care.
However, you can almost immediately bring on an entire team of experts 'into your corner.'
Another advantage is the fact that you bring these people on board without the need to train and onboard each person individually and at different times.
Apart from lowering hiring costs, engaging an external inbound marketing agency will give you an outside perspective on your business.
Fresh eyes can sometimes be the difference between hitting your KPIs and staying in a rut.
Conclusion
The primary goal of inbound marketing is to scale your marketing, attract qualified leads, close them, and keep delighting them.
Its success is dependent on the quality of content that you share and how it addresses the needs and problems of your prospects and customers at different stages of the buying process.
As such, bringing on an inbound marketing agency that understands the buying process, challenges different customers might have, and how to use the right tools and tactics to address those challenges can be immensely helpful.
Want to see us put our money where our mouth is? Let's talk and see how we can scale your marketing together.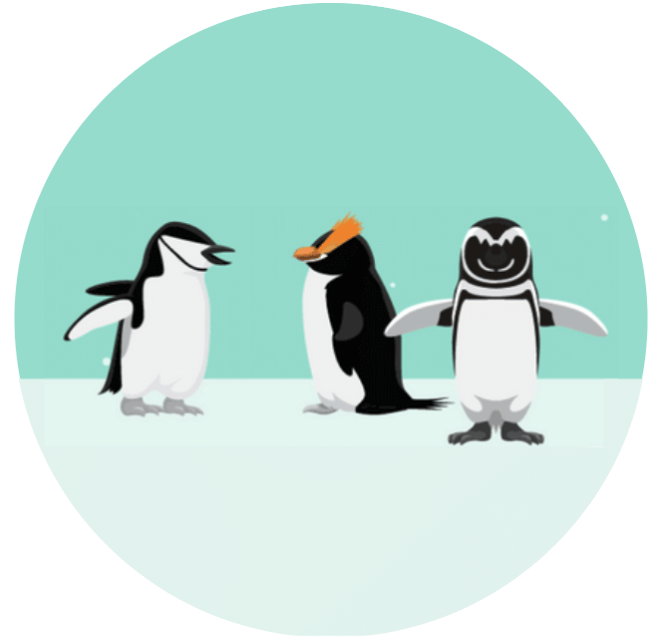 As a leading B2B digital marketing agency, We help B2B Technology Companies, enterprise software, and hardware companies increase brand awareness, reach more qualified leads and close more customers. Penguin Strategies is a Diamond Partner of HubSpot.