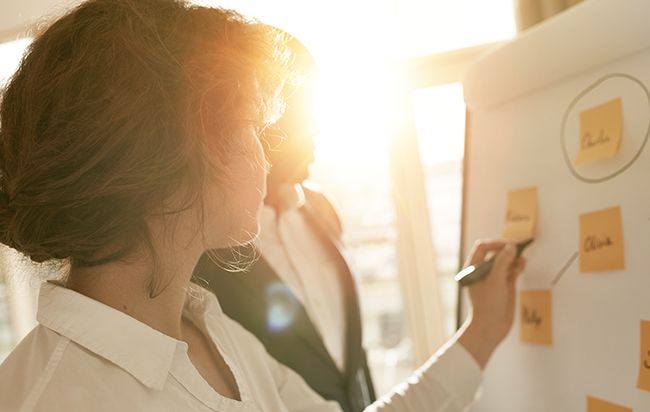 Inbound Marketing Basics: An Infographic
Inbound marketing is the opposite of what you may have experienced in the past (unless you literally grew up living under a rock). Marketing in the past relied more on advertising and getting into your potential customer's "space" when he was looking for you, and in some cases, when he wasn't! Here's what we mean. This will all sound familiar, I'm sure.
Telemarketers calling in the middle of dinner as your mom was trying hard to get the food on the table. This still happens today.
Commercials on TV that seemed to have nothing to do with what you were watching or what you were interested in
Salespeople who would randomly show up at your door from time to time selling everything from window cleaning solution to religion.
No matter when or where this happened, these methods were, and still are, just plain annoying.
Before the days of the Internet, marketing was much more invasive and frequently interrupted people's lives. Now, when someone wants more information about a specific product or service, they're more than likely to look it up on Google. In fact, 46% of all searches each day are for information gathering on new products and services. While they're there, they might spend a little time browsing social networks like Facebook or Twitter.
Inbound marketing originated from the idea that customers are more likely to search out what they want and that marketing shouldn't be a series of aggressive tactics that simply disturb everyone's lives.
Yet what does it take to completely master inbound marketing and embrace inbound culture? We've been learning a lot from our friends at HubSpot and thought that this infographic gives a nice overview of the inbound marketing basics:
The Inbound Marketing Infographic for B2B Companies

Here are some of our favorite tidbits:
Marketing is an investment in your business
Many B2B startups and tech companies start out making their grand entrance and leads come in from all over the place. Business owners and marketers resist the urge to prioritize their marketing and say "I'll deal with marketing when I have time. I'm so busy now, I don't know when I'll get to it." However, soon after, the hype dies down and companies are left thinking, "Maybe I should have put a bit more thought into my marketing efforts." There's a greater focus on first working on the product and seeing how it's received before the marketing happens. This just doesn't work. Marketing research and planning product launches are part of inbound marketing too. By the time someone finds your company, it may be too late. That budget may have already been allocated to another team. See why 75% of B2B tech companies prioritize their marketing today.
A nice website is, well, nice, but well-rounded marketing is key
As we said before, inbound marketing is based on the idea that a potential customer will find you and not the other way around. Every marketer has to decide where to best allocate their time. So the truth is, according to this infographic and how we do our work here at Penguin Strategies, you'll need an efficient and easy-to-navigate website as your inbound marketing "home base." But that's not enough. You'll need to spend your time equally on blog posts, social media strategy, and SEO efforts. These three, together with a plethora of other strategies, work together to drive more traffic to your site. You can't increase site traffic if there's nothing for your potential clients to read once they get there! After all, a blog with great posts increases your site traffic by 55%! It's important to share others work on social media too, but the truth is, how else are you going to get your blog posts out to the blogosphere? Yahoo groups aren't exactly in fashion anymore...
Offers and Calls to Action (CTAs)
Offers and CTAs are not the same thing, but they're both needed to achieve your goals offers are pieces of collateral that you can give to potential leads and customer as they travel down the sales funnel. They may include anything from "awareness stage" offers where they learn more about who you are and what you do (or your company does) all the way down to what Hubspot calls "decision stage" offers that explain why they should choose your service over others. CTAs are what direct site visitors to move towards specific pieces of collateral so that they become leads and hopefully customers.
Inbound marketing has many facets and it's not simple. However, executed properly, it has the ability to help businesses grow in leaps and bounds. Are you already implementing aspects of inbound marketing? Leave us some love in the comments below to let us know what you've been doing and of course, if you have any questions, just ask!