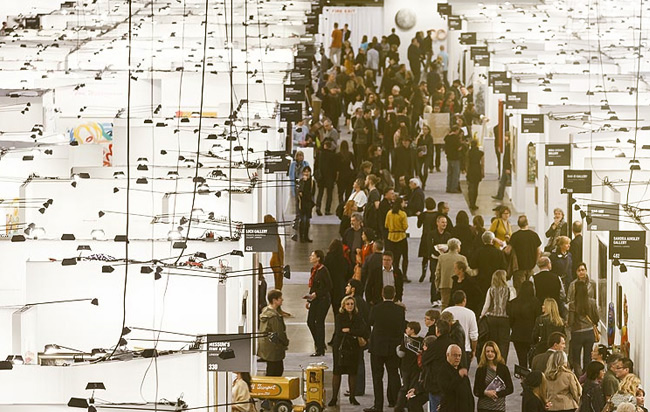 There once was a time when making the most of a marketing tradeshow meant filling a bag with as much swag as you could grab during the tradeshow, finding someone who already had their wallet open to buy your drinks after it, and then monopolizing the hotel waffle maker in the morning before doing it all over again.
Of course, that was a time back when most people at tradeshows worked for established enterprises. Back before start-ups ruled the landscape and small to medium businesses could have a major impact. Back before anyone truly knew what it was to hustle. Forget the hotel waffle maker, this is the game plan you need to make the most of your time at a trade show.
Building buzz: your pre-show checklist
According to a 2016 study by the Content Marketing Institute, 81% of B2B marketers rate in-person events as their most effective sales tactic. This means that not only should your preparation process be pretty serious, but you're going up against organizations who are also preparing like it's fight night.
Here are your essential pre-show steps:
1. Register early. If at all possible, you want to register early for the most important tradeshow marketing events every year. Not only does this ensure these shows won't fall by the wayside if business gets crazy, but it will also help secure premium booth space. Registering early may also help you nail down a spot as a speaker.
2. Set goals. What are you hoping to accomplish by attending this tradeshow? Not only will defining these goals set benchmarks for your performance, but it will also help provide direction for everything you do while there. Whether it's specific sales-related objectives or simply boosting your company's profile, get together with the players in your organization and decide what you're trying to do.
3. Spread the word far and wide. Leading up to the tradeshow you want to be sure you're building buzz about the event as well as your presence at it. This may mean a series of blog posts, a social media campaign, an online press release, email blast, or even a few short videos teasing any demonstrations, sessions or pitches you'll be putting on.
4. Get personal. Take the time to reach out and personally invite leads, customers or contacts to meet up. Be sure to provide concrete information on what kind of product launches or consultations they can expect, and schedule appointments whenever possible to demonstrate to customers that their time is important to you.
Related Article - Leave Those Giveaways Behind: Strategies For Attracting Leads At A Conference
Taking names: getting it done during the show
According to the Center for Exhibition Industry Research, over 80% of tradeshow attendees have buying authority, which means four out of every five people who walk by your booth are potential customers - Click to Tweet
Here's how to optimize your presence and come away with goals met and leads collected:
1. Be inviting. No one is saying you need to become a master of Feng Shui in order to succeed, but applying one or two principles to your booth design will help attendees feel welcome. Firstly, don't close off your space with a table across the front of it. Instead, keep tables to the side and back, creating space for people to walk in and engage. Secondly, set up a few stations within your space where attendees can learn about your organization so they can be led gently into conversation.



2. Put your branding to work. Tradeshows are a jungle, and with so many attendees you will often have mere seconds to make an impression on passersby. Your booth design needs to make readily apparent who you are and what you do, and if you can work your differentiator in as well, then do so.

You also need to keep your brand in mind when picking out your swag and giveaways. Everyone loves free stuff, but if your free stuff is usable, it will actually make an impact.
3. Engage, even with gimmicks. Choose your reps carefully, and make sure they understand what it is your organization is trying to accomplish as well as how their behavior reflects on them and the company. Many employees may not think it's a big deal to sit down for a minute or scroll through Twitter on their phones during a show, but how very wrong they are.
Every second a representative looks distracted or unengaged is a second that attendees are passing by without stopping. - Click to Tweet
Also, as much as it may seem gimmicky, having giveaways or games going on will always be winning tradeshow marketing tactics. As long as you have a plan for transitioning someone from filling out an entry to win a new iPad to talking about their current B2B needs, a gimmick is a great idea.
4. Capture leads efficiently. You've got a host of technological tools at your disposal, so use them to capture leads in a quick and efficient manner with a lead capture app. For a starting point, check out iCapture: it's available offline, customizable to match your brand, can be used to collect emails and forward them straight to Constant Contact and other email services, or can be used to qualify leads by adding a few quick survey questions.
5. Bring it online. Just because prospective leads or customers couldn't make it to the event doesn't mean they should go ignored while it's going on. If you spent any of your pre-show time hyping your launches or demonstrations, your followers should be given every opportunity to watch live and even interact with a representative over social media.
Making it all count: tradeshow follow-up
What you do after the show is almost more important than what you do during it. You did the work, got the leads, and now it's time to make sure it was all worthwhile.
Here's how your organization should handle itself after the bright lights of the tradeshow have gone down.
1. Begin with an email. Just because you got a whack of contact information doesn't mean you've got a whole bunch of warm leads, especially if a lot of those emails came from a giveaway. Separate the leads you feel good about for personal attention (more on that in a minute) and then send an email to the rest thanking everyone for their attendance and offering a link to further information, your recorded product demonstration, or even a discount or special offer.



2. Nurture worthwhile leads. The leads you felt good about to begin with as well as the promising responses from the initial email should all be leads you and your team nurture to see which ones will lead to sales and ongoing customer relationships. These are the leads worth giving personal attention.
3. Keep the content going. Tradeshows are a big deal, so they shouldn't drop right off the radar just because they're over. Use your blog and social media accounts to share insights, information and other post-show content.
4. Measure everything. Remember those goals you made way back at the beginning? Be sure to track how your organization performed at the tradeshow and see what kind of results you got from it, especially compared to what you were hoping to gain. This kind of results tracking will take months.
Doing it all again
Every tradeshow is an opportunity to raise your organization's profile and gain new leads and customers. Obviously, every tradeshow is also an opportunity to improve your performance at the next one. Completing an honest post-mortem after every show will allow you to get a good look at the successes, failures and shortcomings of your efforts and refine them for next time.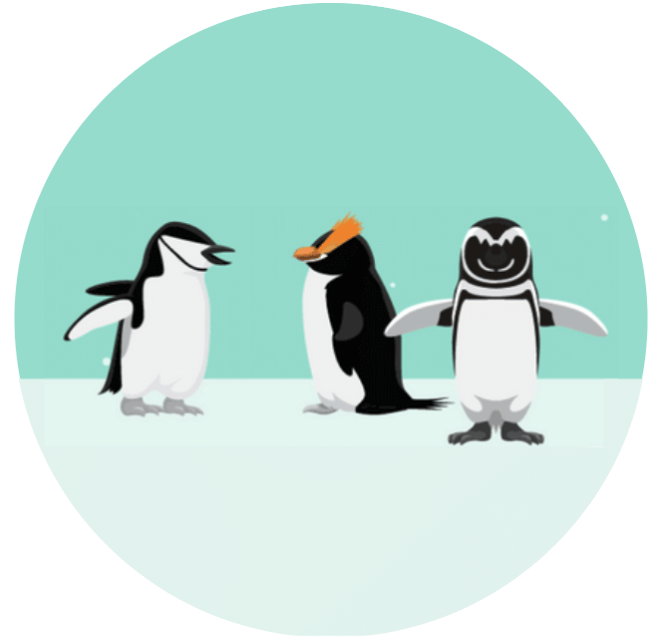 As a leading B2B digital marketing agency, We help B2B Technology Companies, enterprise software, and hardware companies increase brand awareness, reach more qualified leads and close more customers. Penguin Strategies is a Diamond Partner of HubSpot.