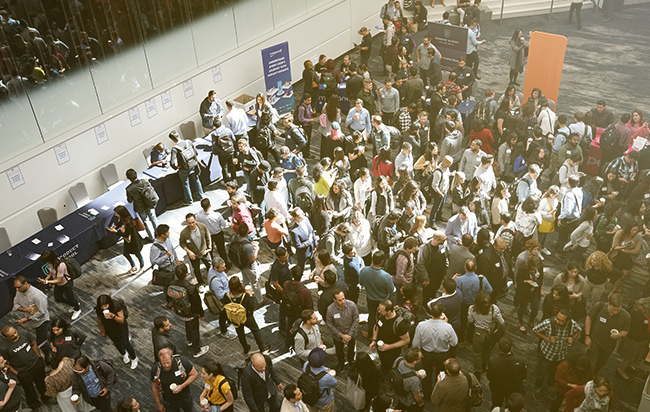 Conferences offer an amazing networking and marketing opportunity. The good ones attract thousands of visitors, many of whom could be interested in your products or services. However, while the attendees of the average conference and trade show may be the perfect fit for your company, you're also competing with hundreds of other booths – all of which are trying to attract their attention.
The vast majority of trade show booths try to attract attention by giving away promotional items, sometimes referred to by the slang word: "swag." Offering free items isn't a bad strategy - it can help you with branding, create a buzz about your products, and make you memorable with attendees.
But here's the thing - it's also expensive. It represents an often sizeable investment with no guarantee of success. Luckily, it's not the only way to attract leads to your booth. There are many other strategies that can be just as effective at obtaining leads, and possibly deliver those that have greater interest with you as a company – not just the stuff that you're giving away.
Go beyond conference giveaways
One sure-fire way to attract leads at a conference without offering free items is with thorough pre-conference preparation. Long before the conference takes place, your company should put strategies in place that will help you and our team meet the right people and get potential leads looking specifically for your booth.
A number of pre-conference preparation strategies that could be utilized are as follows:
Reaching out to potential attendees on LinkedIn/Twitter
The people that will attend the conference are already out there, and if you can find them you can prime them towards finding your booth or finding you at the event. You can search for the event's Twitter tag, or see who's following or attending the event on LinkedIn or Facebook.
You can also try connecting with leaders that you believe are attending the event, and use your network to scout out those who say that they're headed to the conference. Overall, by using social media, you can reach out to potential attendees before the conference takes place, and persuade them to visit your booth long before the event takes place.
Scouting the exhibitors list
Another strategy that's worth considering is thoroughly looking through the exhibitors list and seeing which companies are in attendance. After all, exhibitors are also attendees. If you can find out who's exhibiting, you can also make judgments on who you expect to be attending, and come up with a plan, such as a direct mail, to get them to want to meet with you.
Advertise with the convention
The more familiar people are with your logo and products, the more likely they'll be interested in learning more. Many conventions have potential advertising opportunities, including something as simple as placing an advertisement on the convention website. Give people exposure to your brand, and you'll quickly see better results.
Additional strategies
In addition to pre-conference preparation, there are several other potential strategies you can use that will help you attract attention to your booth:
Be the first to arrive, and first to be ready – People go where the crowds are. If your booth is set up, ready, and active right away, you'll be able to snag those first few people that attend the convention, and start generating a small crowd that could attract more attention to you.
Meet the difference makers – Get to know a speaker, or try your best to network with one well known attendee. Getting close to one potential client early on opens the door to them recommending others check out you and your products.
Send out the SWAT team – You, or one of your best networkers, should get to know people early and quickly. If there are any workshops, for example, have someone attend them. Their exposure to people that they've seen and met will make potential customers more comfortable talking to you further.
Be different – When you're competing with hundreds of others for attention, the best thing you can do is stand out. Noticeable decorations, neon lights, quirky outfits, props – all of these tools draw people's attention, and then your trained staff can use their talents to engage.
Utilize an activity – Just because you're not giving something away doesn't mean you can't have some type of icebreaker activity. Something as simple as a basketball competition can get people to consider coming closer to you, and once they're in place you can start a conversation that has them interested in learning more about you.
Depending solely on conference giveaways can actually be limiting, because potential customers will start to come to you only to get free stuff and leave – not to learn more about you and hear your message. Your first step should always be looking into pre-conference preparation. Then, you can consider a variety of strategies to get people even more interested in your information.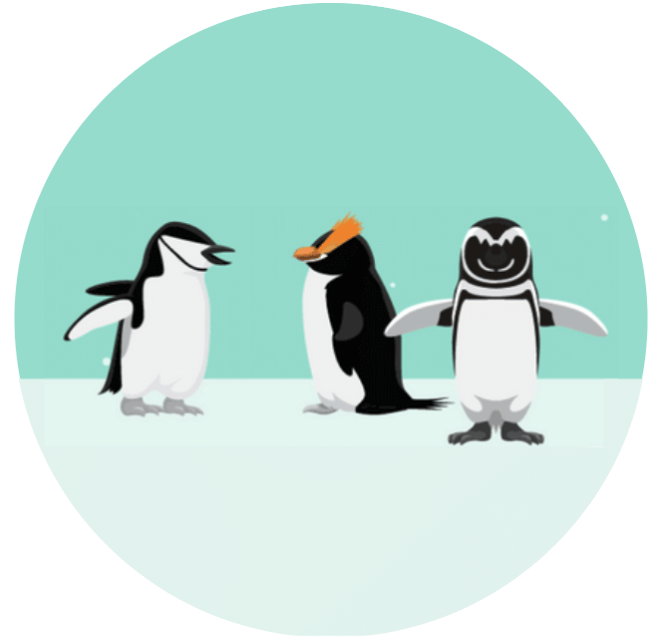 As a leading B2B digital marketing agency, We help B2B Technology Companies, enterprise software, and hardware companies increase brand awareness, reach more qualified leads and close more customers. Penguin Strategies is a Diamond Partner of HubSpot.