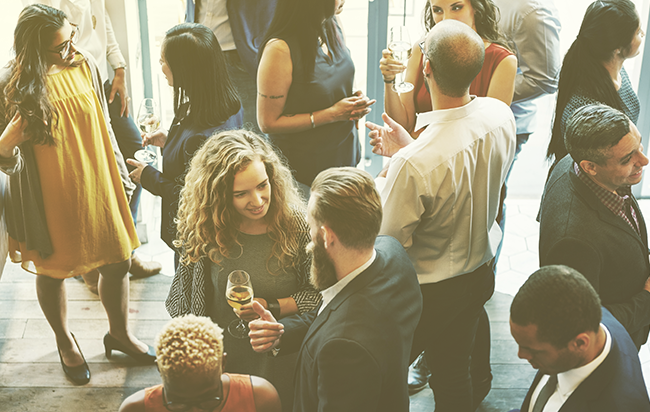 Marketing user groups or MeetUps are often a wonderful way to learn, share and discuss industry trends, tools and ideas with fellow marketing community members. With 2019 ringing and promising to level up global digital marketing, there has never been a better time to join one.
One of the most active global communities, hands down, would have to be the HubSpot User Groups, otherwise known as HUGs.
What's a HUG?
Hailed as the masters of inbound marketing, HubSpot created an ecosystem of users who can attend quarterly meetups for free.
Over the years, these meetups earned a reputation for being an epicenter of learning, networking and sharing inbound marketing trends and insights. During each event, users are exposed to a lineup of expert inbound marketing presenters and HubSpot specialists. In between the presentations, users discuss marketing, sales and support related issues, as well as mingle to grow their professional network.
Today, there are over 100 HUGs in different regions around the world.
Who HUGs?
HubSpot user groups can include anyone who is interested in learning about inbound marketing, whether you are a partner, user or newcomer. Notably, HUGs stand out among all other B2B branded communities, and rightly so.
As opposed to most other groups, the HUGs were organically set up by users, rather than by HubSpot itself. Being a user-generated community, the groups are often supported by members who are genuinely passionate about the inbound marketing methodology in particular and digital marketing in general.
What is the inbound marketing approach?
The inbound marketing methodology was coined by HubSpot in 2006. It offers a new approach focusing on attracting customers through content and interactions that are helpful and relevant.
Rather than competing for ad space, the methodology encourages content (blogs, eBook, White Papers, etc.) development and dissemination, SEO work and social media interactivity. Inbound works by organically luring in viewers to online content or a website.
It maps four main stages from:
1. Attracting traffic at the top of the funnel stage.
2. Converting visitors into leads by attaining data
3. Closing the right leads from the right traffic and turning them into customers using marketing automation and email
4. Delighting existing customers by building a strong rapport through nurturing campaigns
How do HUGs work?
All HUGs are led by experienced HubSpot regional partners and often host a HubSpot speaker. HubSpot began to sponsor many of the quarterly user sessions and has supported groups opening up in new regions worldwide.
Each user group today is led by a HUG leader, usually representing a HubSpot certified partner agency. Beyond sponsorship backup, HubSpot often helps to promote the sessions with company speakers and presentation resources as well as a community leaders' Slack channel for sharing ideas.
Why should you 'HUG'
Most of all, these quarterly community-led events are the place for learning about inbound strategies, techniques, and success stories, connecting with other users, and getting feedback on what's working. Topics can range from persona development to email marketing, lead nurturing and how to leverage content.
At the end of the day, knowledge is power and HUGs are a fountain of knowledge for inbound marketers and HubSpot software users.
"We found HUGs to be an awesome place to learn from like-minded marketers about inbound best practices. We always come back with at least one useful hack we can apply immediately," Recent Tel Aviv HUG attendee.
Are you from somewhere around Tel Aviv? Then, by all means, join our next HUG event. Everyone is welcome! Meanwhile, follow our HUG on Twitter or on LinkedIn.
Interested in attending an event?
Here's where you can register for the next one in Tel Aviv
Sign up to our HubSpot Tel Aviv User Group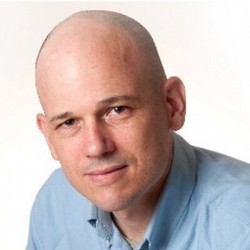 CEO of Penguin Strategies