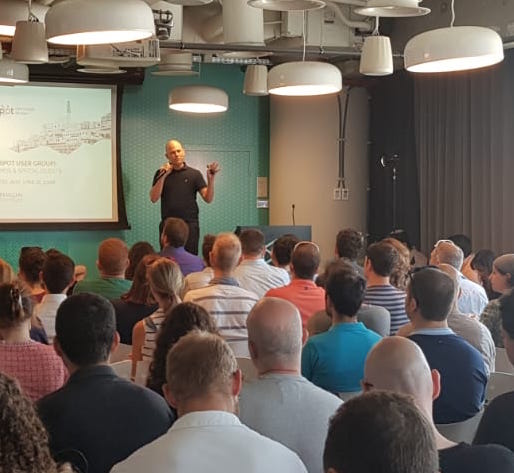 In his presentation "How to use your CRM to personalize your sales experience" Prateek alluded that unlike sales people, marketers are rarely dubbed "rockstars". No one high fives them on the way to the water cooler and they are less often seen as the heroes in their company.
That's all going to change today.
Our very own marketing rockstar, Perry, has vowed to help turn present day marketers into rockstars. How? Well starting with this first presentation he gave at our last HUG event: "10 great marketing features you are probably not using but can help you scale your B2B company".
Some of these features could be entirely new to you and others familiar. They have all been tried and tested by Penguin Strategies and so we pulled out the best that can be implemented right away and get you that rock star badge.
So let's get right into it, shall we?
1. SEO and Content Strategy
SEO is one thing that is of essence but cannot win any popularity contest. The state of SEO has changed and while before it was more of quantity over quality, it is now the opposite. You cannot just stuff keywords into content and rank for it. Searches have evolved. It has become more intent-based with long tail words.
HubSpot has replaced their keyword tool with the content strategy tool as it helps a business better build their content strategy. It does this by analyzing the content and website of your business and helps turn existing content into topics.
For instance, you can check the 3 top most performing content. These become your pillar content from which you can build sub-content or group the pillar content with the already existing content in your website that relates to it.
2. Blogging Tools
Apart from having all the tools you need as a marketer present, HubSpot blogging tools are extremely easy to use. It makes it easy to create and optimize content with recommendations. They also measure which articles are having an impact.
3. Website and CMS Management
Updating your website has never been easier since Hubspot implemented an update that allows one to edit their website in 30 seconds. The drag and drop feature makes website building easy.
It is also possible to A/B test every page not just the landing page. Site search another important feature is also available. HubSpot has a marketplace where one can find free templates and for the advanced option, there are some available for purchase. These aid in giving direction and increasing efficiency for a business.
4. Personalization
As a marketer, you understand the need for personalization to generate leads and maintain customers. In HubSpot, you can personalize website content, landing pages, CTA's and emails. It allows for website personalization where each visitor gets a customized experience for instance by language, country, or if they are part of an existing contact list.
It is possible to have smart default titles. How this works is, for instance, You may have a post that does extremely well in a certain country. You can set the title to be seen in a personalized way for people from that country. It then appears as though the content is tailor-made for that country. This gives a sense of personalization.
CLICK TO WATCH PERRY'S FULL PRESENTATION
5. Connect/ Integrations
HubSpot does not have all the answers and the number of companies doing marketing technology is immense. With this in mind, HubSpot has an integration program that is aimed at ensuring any quality marketing technology is available.
An example is Slack. Slack has the power to get rid of internal emails. It helps with communication and organization. Any communication on HubSpot, any new customer lead or chat going on in the website can be handled on Slack. Slack has so many features it would be hard to mention them all, so go ahead and start using it and discover all that it can do for you.
The second example is Databox. Anybody in marketing knows that HubSpot gives analytics. However, more is needed like social analytics, heat maps and google analytics. Databox shows all these analytics and allows for overlays of the different kind of data.
The third example is Oktopost. This is a social media management solution that is particularly focused on the B2B market. It makes it possible to track real key performance indicators from social media posts. It has a deep integration with marketing automation and CRM tools this allows you to carry out lead nurturing and lead score your prospects better.
6. Meetings
HubSpot Meetings are not only for sales anymore. Meetings syncs to multiple calendars. This allows people to schedule according to your most up-to-date availability. This helps in solving and eliminating back and forth. Another great feature it has is sending reminders, so no one forgets!
7. Conversations
Tools like live chat, HubSpot messages, email and Facebook messenger are used to conduct conversations. Website visitors get to choose how they want to interact with you.
HubSpot conversations support multi-channel. This makes it possible for all messages to be accessible in one shared inbox.
Technical skill is not required when building chatbots - it's pretty fast on HubSpot. There are three types of bots that are of the essence: the support bot, the qualifying lead bot, and the book meeting bot. This makes sure work is done faster and more efficiently.
8. Videos
This is a bonus point.
HubSpot will start supporting video as of 2018. This will allow placement of calls-to-action within the video to track what is going on.
To watch the presentation Perry gave, click here.
Download Perry's Presentation here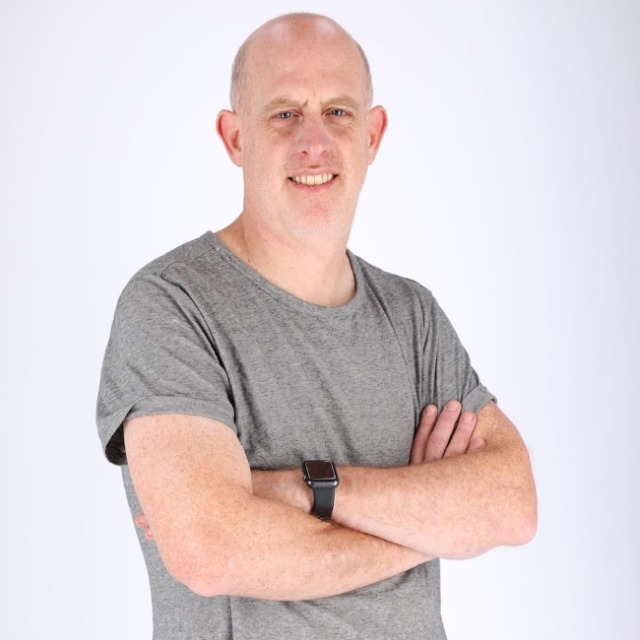 CTO of Penguins Strategies. With over 20 years of business experience, Mark has modeled a perfect blend of marketing technology and strategy to take businesses to the next level. Mark is an expert in HubSpot implementation