What you'll learn:
What is Segmentation?
Every marketer knows that in order to optimize marketing results we use SEGMENTATION. Simply put, we define sub-groups of audiences and target each group with personalized messaging that matches our business goals.
It is common practice in B2B tech marketing to choose an ideal "buyer persona" or a few "targeted personas" and build complete, optimized marketing funnels for each.
The campaign for each funnel would typically include various content assets such as landing pages or ebooks, and organic and paid campaigns with ongoing conversion optimization through quantitative and qualitative methods.
Targeting general buyer personas is where a company's marketing efforts usually start. But companies with higher average deal sizes fight more intensely for every potential deal. These companies must be willing to invest more effort and budget into each deal to create more optimized campaigns for different segments of the audience.
Fully-Personalized Marketing
Going all the way—optimizing content, campaigns and designs—per targeted account, or even to the extent of personalizing for a person or a number of highly important people, requires a significant investment. Of course, personalizing things like a name or a sentence in an automated email thread is relatively easy, but "fully personalized campaigns" mean a lot more.
It begins with analyzing what specifically is needed to convert a highly desirable prospect in light of their world view, personality and agenda.
Then you put together a plan that includes messaging and content that is specifically designed to capture the attention and attract this person, placing it where they will find it.
It might require closely monitoring that person, following their posts, investigating who is in their professional circles, and engaging with them on social media.
It also means preparing variants of content that are suited very specifically to that person's situation. The whole effort is designed to maximize the chance of success with that one person.

When a B2B company estimates that a few specific people are worth the effort, because getting their "buy-in" potentially will bring in huge business — then personalized campaigns make sense. But in more common situations, companies don't have the resources to invest in personalizing content per targeted person, and there we turn to "Hyper Segmentation."
What Is Hyper Segmentation?
Hyper segmentation is the practice of breaking down targeted audiences to a very granular level. As granular as it makes sense in terms of ROI. A good place to start is listing all the business goals and quantifying for each one what type of marketing assets can impact those goals vs. what's the potential return from such an effort. This will helps to prioritize the list of targets for the "Hyper Segmented Marketing Plan".
"Hyper segmentation" is highly effective when


targeting premium niche B2B audiences
Why Adopt Hyper Segmentation Now?
In the past year, pretty much all industries have intensified or shifted marketing efforts to digital marketing. This has intensified the competition for your audience's attention as they are potentially seeing an overload of ads.
The most effective way to stand out, to capture your target's attention is to personalize your content and messaging to their particular taste—better than your competitors. The more granular your segmentation is, the more likely you are to connect to their interests and grab their attention and positive sentiment.
Common Criteria for Hyper Segmenting
There are many ways to hyper-segment your audience, be it by their demographic profile, their place of business, their role/title or what digital behavior they demonstrate in terms of their journey through your marketing funnel. Some of the most common dimensions we use to "slice and dice" the target audience into more granular segments are:
Account Based Marketing: ABM is used by different companies in different ways. Many people have been defining ABM as a set of practices centered around campaigns run specifically on LinkedIn where the targeted audience for any ad or sponsored post can be defined by specific company name/s. However, this is just one of the most basic elements of an

ABM campaign

. For us, "ABM" means we optimize the marketing for very specific targeted companies.
Funnel Based Segmentation: Here we create campaigns that focus on both the target's static profile (company, region, language, challenges, etc) and their place inside the funnel (Lead, MQL, SQL, Deal negotiations).
Vertical based: Optimizing campaigns per vertical often means that we produce variants of our offering written and designed in a way that will better attract each of the verticals specifically. Often different verticals use different terms to refer to a very similar solution, and that is the term they need to see in marketing content.
Problem / application based: Often a company sells a product that helps to resolve a variety of problems. For each type of audience, the biggest pain point varies. By optimizing campaigns around specific pain points, we maximize the probability of attracting the people who care most about the particular issue.


Case Study:

How GuardKnox applied hyper-segmentation marketing to become the world's leader of Automotive Next-Gen E/E Technology.
At the beginning of 2020, GuardKnox was going through a repositioning process followed by a launch of a new brand. They moved from being an "automotive cybersecurity company" to an "automotive next-gen E/E technology provider." The marketing efforts targeted vehicle brands (OEMs and Tier1 suppliers) and within those companies, they addressed 3 main personas:
Automotive e/e engineers
Automotive engineering executives
Investors
The first 2 were prioritized as potential customers and the third, because GuardKnox was aiming to raise their B round of funding.
Then COVID happened... and GuardKnox, like everyone else, stopped traveling to international meetings and stopped attending in-person events and conferences. Before COVID, international events, (especially CES2020) played an important role in exposing Guardknox to the automotive industry, and the marketing team was very anxious not to lose any of the great momentum that started with their success at such events.

It was clear that the whole marketing mix needed to be reallocated, and we chose a hyper segmentation approach.
The main business goals were:
Win a minimum of 2 supply deals with Automotive OEMs from the 'top10 list' of worldwide players
Win a minimum of 2 deals with the top10 Tier1 Automotive suppliers
Raise round B funding with more than 200% growth in valuation
What did we do?
We interviewed the GuardKnox sales and business development leaders globally, and mapped all the business initiatives, identifying what was the top business goal for each and what was the main USP (unique selling point) for each. We also mapped their targeted personas and the high-level messaging that would win overreach. Each potential deal was different, but we could definitely identify some overlap in messaging and personas.
We prioritized "Micro Segments" of audiences according to their role, geography, and the stage of their company (in terms of E/E technology evolution). We then created variants of content optimized for each "Micro Segment" and made sure these people would see the content. For each of the top priority accounts we came up with very specific tactics to make sure that the handful of decision-makers would see the content regularly. These tactics included interacting with them on social media, email, paid advertising, and reaching out directly. The combination of this mix magnified the effect.
We tracked our progress with each of the targeted accounts through HubSpot and made sure we improved our targeting and conversion with them month over month. One of the main KPIs we were focused on was how many minutes per month our targets (the personas we were prioritizing) spent on the GuardKnox website. It required significant effort to get quality, accurate content created, but the effort was showing results and we could track exactly how this KPI was gradually increasing as we personalized the content more.
The results of the 12-month effort:
GuardKnox won a number of supply deals with Automotive OEMs - by far exceeding the goals
GuardKnox won a few deals for supply of E/E computing technology with top10 Tier 1 automotive suppliers - by far exceeding all expectations
GuardKnox valuation exceeded all forecasts! (Stay tuned to GuardKnox for news in the near future…)
All 3 business goals exceeded!
How to Start Hyper Segmenting
Hyper segmentation begins with researching each segment individually and creating a strategy based on their pain points that you can solve. Once you have defined your audiences and their needs, you are ready to start creating content and campaigning.
There's no "one-size fits all" solution for campaigning, but together with our team of experts you can both define and run an outstanding and effective campaign.
See how you can scale your marketing, generate more qualified leads, boost your SEO rankings all while working with one of the most highly skilled HubSpot partners in the world. Request a B2B marketing technology consultation with Penguin Strategies today.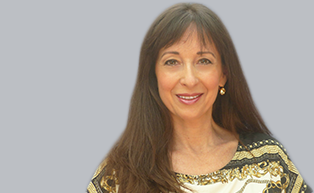 As Chief Strategy Officer at Penguin Shoham leads client strategy and manages an internal team of Inbound Consultants. To get her strategy tuned she starts each morning with Yoga and a big smile :)