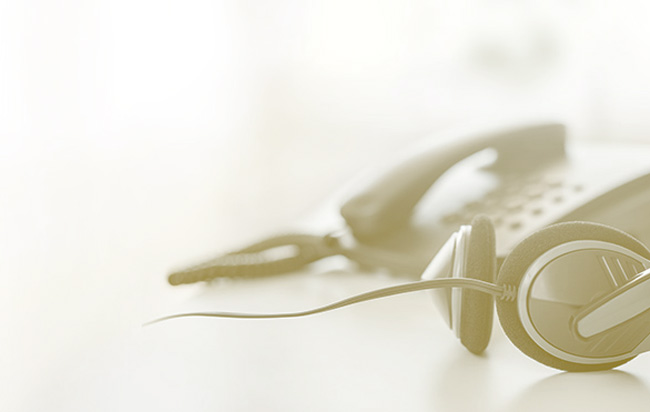 In the telecommunications world, the only real constant is change. On a daily basis new challenges arise both within organizations and in the global industry. That's why it's important for executives to understand, adapt, and extract value from the ongoing changes within the industry.
Knowing this, we thought it was important to discuss the recent changes resulting in challenges in telecom marketing.
Just in case you missed the webinar, I'd like to introduce you to 3 top telecom experts who joined our panel discussion: Brad Bush- COO of Dialexa, Evan Kirstel- B2B social selling expert, and Rosa Lear- director of marketing at Edgewater Networks.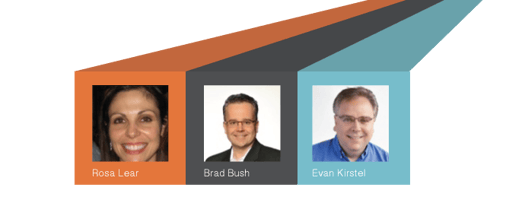 Below, I will highlight the top 10 questions I found to be most valuable with detailed answers from each panelist's point of view.
1. What are some of the biggest marketing challenges you faced in the telecommunications sector?
Rosa said that an ongoing marketing challenge for her is finding the right message and the right audiences. From previous experiences she discovered that it's very important for messages to be targeted. It's not effective to only send one message to every type of persona. Jobs these days are more focused; meaning that you need to personalize your messages to individual interests. We can no longer rely on "old fashion" mail campaigns and trade shows. Rosa suggested focusing on 3 main things: The right message, right market, and the right audience.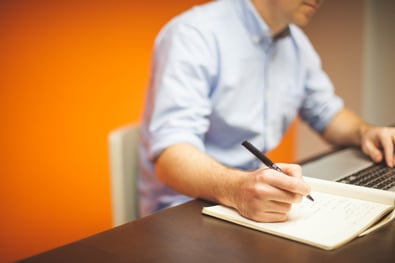 Brad agreed with Rosa. He mentioned that there are countless ways to put out a message, on an ever-growing amount of channels. What's important is tying the channels together in order to monetize them. According to Brad, the challenge is: If you have 1 more dollar to spend, it's extremely hard to figure out where to spend it.
Evan had another approach and said that the diversity of ecosystems in telecom is bigger than it's ever been. Today, there are thousands of vendors and app developers, all in different complex landscapes.
The question he suggested we ask ourselves is: how do you get noticed when the rules keep changing on a daily basis? Keep in mind that companies that are succeeding are embracing this reality of complexity and diversity in telecommunications.
2. How have you effectively worked to close the gap between marketing and sales communication in your organization?
Brad answered this question based off his own personal experience. When he ran the marketing team at GENBAND he fully realized the importance of generating qualified leads. If you don't give your sales team good leads, then you're not doing your job properly. It's not only up to the executives on top, but you also need to have teams at the lowest level working together to get the crucial sales and marketing coordination.
Since Evan is used to being on the sales and business development side, he can relate to the different challenges you may face. He believes that it really comes down to two things: leadership and collaboration. It's essential for marketing and sales to be aligned in objectives and opportunities, allowing you to bridge the gap.
In Rosa's opinion, the way to close the gap between marketing and sales is based on one main thing: Trust. There's a huge trust component needed between sales and marketing that must always exist, although all too often it doesn't. It's important to facilitate a lot of open communication.
Since sales offers marketing a wealth of information, you can use that to generate targeted marketing campaigns. The people on the sales team are the ones to hear what the customers really have to say. Marketers need to be open to hearing what they should say in order to make the right decisions. Marketers should relay their thoughts to the sales team in order to make sure that what we're putting out there works for both ends.
3. How would you tie marketing activities into the revenue created?
In general, Rosa believes that marketing needs to feed the revenue stream. You might ask yourself, how do I do that? Well, you'll need to start by using software platforms and get sales on board to use that platform too. By using these tools, you can look at what marketing has contributed and how it helped sales close deals.
Evan started off by acknowledging that we are all coin-operated people, and that's why we need great incentives that drive collaboration between marketing and sales. He suggested this by saying that we should try to create teams that encourage collaboration, and that it may be helpful to align sales reps to marketers. This is an efficient way to make sure your machine is running in the same direction.
4. What have been your experiences with inbound marketing?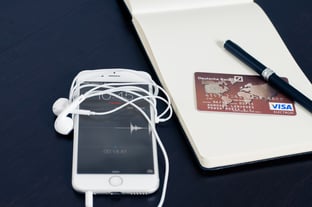 Evan's specialty is social media. One thing he discovered when creating a presence on Twitter is that social media marketing is a very effective tool. It is a tremendous way to educate and inform potential prospects and customers as they move along the buyer's journey.
Customers move 60-80% of the way through their buyer's journey by self-education, and only then do they reach out to potential vendor partners.
Through inbound marketing and social media you can educate, inform and influence those prospects well in advance of an actual purchase or sale. That has been a big eye opener for him.
5. How effective has inbound marketing been for you?
Rosa, being an inbound marketing enthusiast, re-iterated that it has been extremely successful for her team. Rosa started Edgewater Networks inbound marketing activities only a year ago, and has taken their existing database from 5,000 contacts to over 30,000 contacts. When she started using inbound marketing, Edgewater Networks started getting a lot of leads through Twitter, Facebook and LinkedIn. This had a tremendous effect on their marketing activity since more leads were coming in, and people were more willing to leave their personal information.
Inbound marketing helped her gain the trust of the sales team, bridge that gap, and close the sales.
Evan started off his answer by sharing an experience from a client. In 3 months his client had a 50% increase in website traffic and visits when they used social platforms and inbound marketing methodologies.
He concluded by saying that this is just one of many examples of how using social channels can drive traffic and visibility to your website.
6. How have you used social media to grow presence and brand? Any tips?
Brad believes that when using social media to grow presence, it's important to remember not to just push out articles and content about your company. Make it personal. He suggested to do some research to discover what's relevant to the persona, and create content around that.
Evan made his answer more relatable and started off with a personal experience. When Evan started using Twitter 5-6 years ago, he said that he had no idea what to do, and how to connect and engage with clients. For Evan, it's become a discovery process. He's gone from there to 30,000 followers. What an inspiration!
Using social media is a learning process. You need to engage viewers by being enthusiastic while creating messages that are personalized and interesting. And don't forget to constantly curate new content.
Through his experiences, he's learned that Twitter is the best way to meet new people and create connections, which may be prospects, customers, and even partners. He re-iterated the importance of not using Twitter as a promotional platform, but to realize that it's a way to learn, discover, and meet new people.
7. What marketing channels have you found most effective? (blogging, lead generation, cold calling..)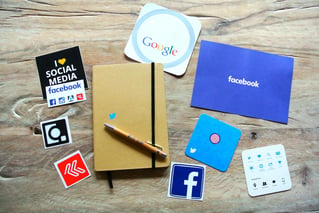 In Rosa's opinion, the most effective marketing channel is blogging. It has been extremely significant and successful for Edgewater Networks increasing their website traffic by as much as 500%. At the same time, it's important to put out quality content, because it'll help bring people back to your site and garner conversions. You should then leverage the quality content on different social channels. This will help get your message across on social media channels which will effectively bring people back to your website. Make sure to discuss specific topics that are relevant to your persona. Once you do this, people will be able to see that you're an industry leader in your market, and will be attracted to you.
Here are some questions asked by listeners:
8. What do you think about standing out in noisy environment with many competitors? How can you stand out on social media?
Evan wisely suggested that in order to properly stand out you need to earn a thought leadership reputation, which cannot be bought. Social media is a great way to become thought leaders by increasing visibility and connecting not only to potential customers but also with other thought leaders in the industry. By building an engaging and active presence across different social platforms, you're going to grab the attention of journalists, analysts, bloggers, etc.
It's all about building your company or firm through a well planned process. Inbound marketing techniques are part of getting through the noise and getting noticed.
9. What do you think about ad-words as a marketing channel?
Evan said he's no ad-word expert, but thinks that the main goal is education. He's of the opinion that ad-words in B2B telecom may not be very efficient, but is happy to be proven wrong.
On the other hand, Brad said that you need to find long tail ad-words that are effective. When you do a lot of iteration, only then do you get return. It definitely takes a lot of work, and it may be beneficial to consider hiring an expert.
10. What is the best way to differentiate your product/service in a crowded telecommunications industry? What unique offering technique resonates most with you?
Creating differentiation from competitors is extremely hard. Evan believes that it's very important to look at what you're presently doing, and evaluate what's working. He believes that there are thousands of vendors, and it's impossible for all of them to survive. You need to adapt to sales and marketing effectively.
Always try to experiment and try new things, and afterwards measure clearly what works. The industry is constantly changing, so you have to change from year to year. What you did last year might not work this year. Also- have fun in the process!
On the other hand, Brad took another approach and thinks that you should put quality content out there. If you talk about issues that matter to your customers, it will drive what you really need at the end. That's how to create true engagement and partnership with prospects and customers.
Rosa agreed with Brad and Evan, but said that there are 3 things that resonate with her:
1) Experiment
2) Make sure what you're saying is relevant to your audience
3) Keep it fresh!
People don't want to hear the same thing over and over again, and they want to hear it in a way that will benefit them.
As I mentioned before, the telecommunications industry is constantly changing. New challenges arise daily, making it extremely important to keep learning new ways to experiment, grow, and adapt to the market.
I hope these few questions helped, but take a look at the full webinar video to watch the rest!
If you're interested in learning how to use predictive marketing to attract better leads, keep them engaged and improve sales conversion, join our next webinar on Wednesday, November 11th at 11:30am EST.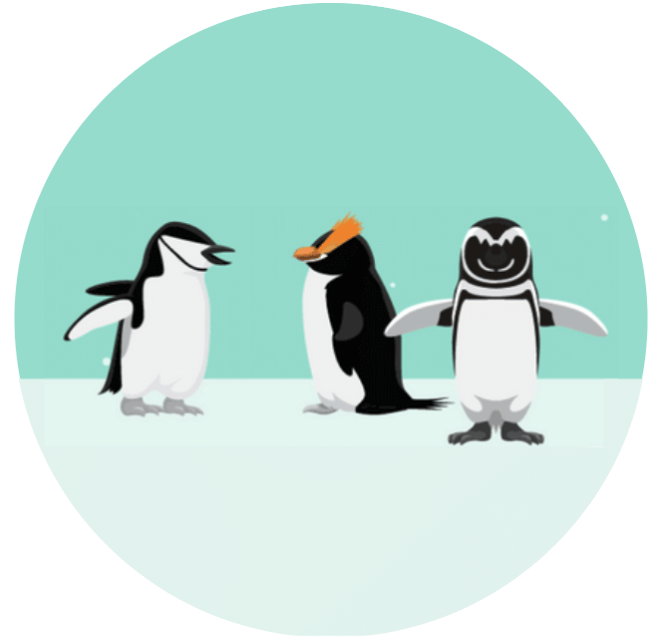 As a leading B2B digital marketing agency, We help B2B Technology Companies, enterprise software, and hardware companies increase brand awareness, reach more qualified leads and close more customers. Penguin Strategies is a Diamond Partner of HubSpot.