I Am A Woman in Business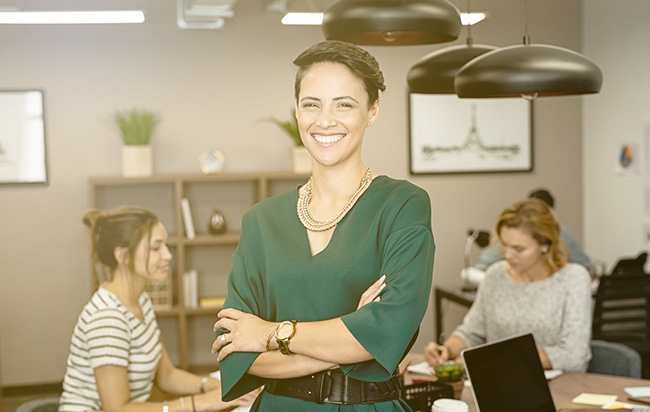 03 Feb 2020
I recently had the pleasure of meeting Daniella Alpher, head of marketing at CoolaData and, more importantly, an outspoken advocate for woman in business. Reading her blog, I got to thinking about my own role in business. Throughout my career in marketing, I have met countless founders, CEOs, and entrepreneurs from a variety of successful (and not so successful) companies. An overwhelming majority of these people are men.
In 2013, following the acquisition of my second startup in 2 years, I was faced with yet another job search. At the same time, I was approached by Perry Nalevka with the idea of starting our own marketing consultancy. After weighing my options, I decided to embark on this adventure we now call Penguin Strategies.
In what felt like the blink of an eye, I went from being an employee in someone else's company to the founder of my own. And it was (is) terrifying. While I am still adjusting to this position, I love the work I do and find myself surrounded by inspiring women that are making waves in business.
I'm not talking about Sheryl Sandberg and Marissa Mayer. Yes, of course, they are women to be admired for the positions they have reached - and probably worked harder to get to than their male counterparts. But the women that have really inspired me are the ones that have an idea, developed it into a product, and are working their butts off to achieve the dream.
Take, for instance, Keren Golan. She is the founder of ShareLoc, a GPS tracking solution she developed to help keep her children safe. Or Iris Tsidon and Maya Gal, veteran business woman who have created an innovative SaaS platform that embraces KPIs (Key Performance Indicators) to improve management.
As I forge my path in this business world - in a position I couldn't even imagine aspiring to - it is these women, the Daniella's, Keren's, Iris', and Maya's of the world that inspire me to continue down this crazy, insane, and terrifying path. I am a woman in business.