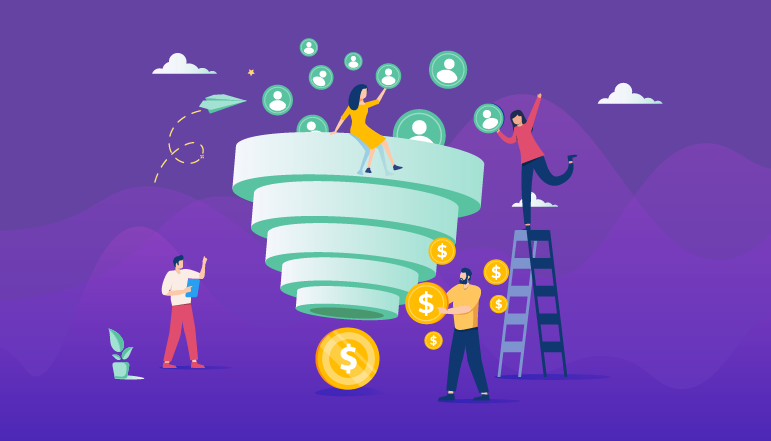 It's strange when your guest speaker at a HubSpot User Group (HUG) on RevOps starts out by saying he never heard of RevOps until he was asked to speak, but that's exactly what happened when NetApp's Alon Maimoni took center screen at our recent virtual HUG.
RevOps is so new that even though Maimoni's journey of aligning marketing, sales, and customer success teams to maximize revenue was textbook RevOps activity, he wasn't aware that he was doing so on his way to changing the way NetApp's teams worked together.
In addition to Alon sharing his story, we heard from our own co-founder, Mark Fisher, and Amarok co-founder, Maor Ventorero, with some practical tips for RevOps and had a panel discussion covering its biggest challenges with Alon, Mark, Maor and Leore Spira, head of RevOps at Syte.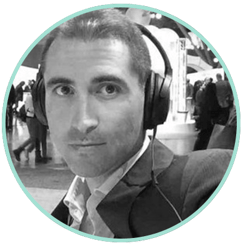 When Maimoni was hired in 2018, his manager tasked him with growing their SaaS sales from just under $30M in annual recurring revenue (ARR) to $100M within 2 years. Maimoni realized that the company's sales compensation package disincentivized the sales team from working with him, and its marketing team had other priorities and withheld its support. The customer success team, meanwhile, was a willing partner, working with leads who tried demos.
Working on their own, Maimoni's team developed digital marketing campaigns and email drips that generated 15,000-20,000 leads every quarter. After a year, he had nearly 100,000 leads and thousands of accounts created, but the funnel stopped at product signup. "We saw that no matter what we were doing, there was a point where we couldn't break through on our own," Maimoni noted.
Recognizing that they didn't have any visibility into the account signup process, they approached the company's R&D team asking for API integrations into HubSpot and Marketo that would provide the visibility they needed. It took six months before R&D agreed to create the tools they needed, but once they did, the team had the visibility they needed to fine-tune their onboarding process.
While this was going on, sales and marketing started to notice the successes that the SaaS team was having in lead generation. Structural changes within the sales team, including changes in compensation to accommodate cloud sales and removing SDRs from the mix brought the sales team on board. Marketing started to take note of what the SaaS team was doing as well and started working together to increase and optimize promotions.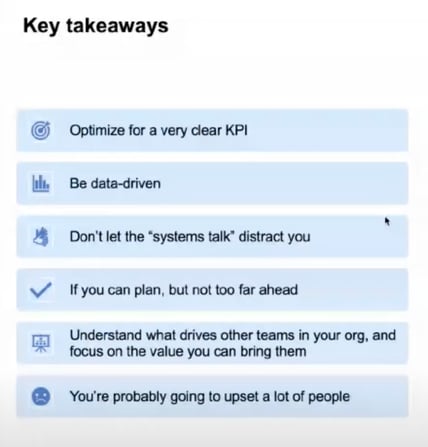 When the APIs were finally completed, the team had full transparency into every step of the funnel, which helped them automate responses based on the challenges customers were facing. Technical glitches, for example, brought the customer success team to the forefront while other dropped processes enabled sales team members to step in and guide customers. It also helped them optimize their campaigns to the right personas.

The alignment of the teams supercharged sales.
"As of Q3 FY20, the team was at $236M ARR, with a new target of $1B within two years."

Alon Maimoni, NetApp.
In addition to the outstanding success, Maimoni stressed a number of key takeaways in building the process, including the need to avoid getting tied into the way things have always been done, following data, and understanding the motivations driving other teams to help align them with the mission.
The Nuts and Bolts of RevOps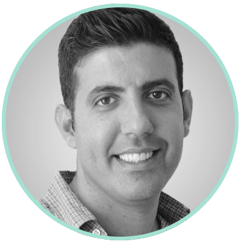 Maor Ventorero, co-founder of Amarok, and Mark Fisher, co-founder here at Penguin Strategies, took the virtual stage next, sharing their vision for successful RevOps implementation. According to Fisher, "sales, marketing and service have to work together and that's the whole idea behind RevOps."

The process starts with clearly defined goals developed by the RevOps team. This is vital to the project because it enables organizations to define and measure success. From there, each division needs to define its own goals to support rather than hinder the other teams.
Broadly speaking, marketing's mission is to find marketing qualified leads, SDRs qualify those leads and pass them on to sales, sales sets meetings and converts leads into customers, and customer success teams onboard the customer, own the experience, and prime customers for future sales.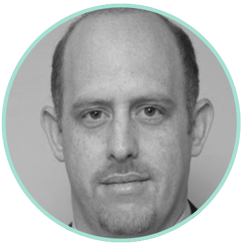 However, the teams need to align processes, define boundaries, and create SLAs. "There is an overall goal for revenue operations. While each department is committed to their own KPIs, they need to all work toward the RevOps goal," said Ventorero.

To accomplish that, marketing needs to work with sales and the SDR to define what constitutes an MQL and define the number of leads required each quarter. SDRs need to work with sales to define SLAs for qualifying or discarding MQLs. Sales needs to define, together with the SDR, who runs demos, which team leads, and which group is responsible to convert opportunities. Customer success, marketing, sales, and SDRs need to clarify contacting existing customers, as well as upsell and cross-sell processes and ownership.
These decisions can be complex and need to be workshopped between the groups with mediation from the RevOps team managing the overall process. The RevOps team sits in the center of these groups, and it is their responsibility to keep the process flowing smoothly.
It's critical for organizations to document and define these roles, creating a RevOps playbook for the overall process. Defining categories such as Lead Status, for example, can help guide the activities around the lead.
For example, when a company first enters the HubSpot flywheel, they may have a status of unqualified lead. The definitions created by the RevOps teams would indicate that marketing will now nurture them to qualify the lead. That same company, once qualified by marketing, will progress through the SDR and reach sales, but may stall after a month and thereby need a status that will advise the teams who should reach out and how to reinitiate or terminate nurture efforts.
The Biggest RevOps Challenges
It's not easy to get sales, marketing, and customer success teams to adopt a RevOps model. Each department has its way of doing things, and it's up to the RevOps team to demonstrate the value each group gets from working together.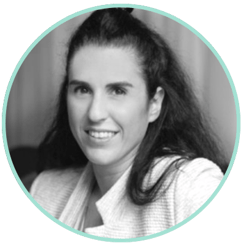 Leore Spira heads the RevOps at Syte, and she joined Alon, Mark, and Maor in a panel discussion about the challenges of RevOps. According to Leore, "it takes between 1-2 quarters to understand the processes, the different departments and how they work, and the stakeholders. From there, we formulate new scalable processes to create a revenue-generating machine."



The panel agreed that the biggest challenges stemmed from legacy behaviors. Getting the teams to define roles and SLAs are new, and with each team having their own agenda and working towards their own KPIs, it is vital to demonstrate the value they get from working as a cohesive unit. Along those lines, Leore stressed that breaking out of silos and having transparency are vital to success, so each team has visibility into processes, data, and milestones.





The panel felt that one of the most effective ways to overcome those challenges was through the creation of smaller, controlled environments. Finding a champion of the process who was willing to try a RevOps approach was key to the NetApp success story, as one salesperson's success encouraged others to buy in. That buy-in ultimately helped turn the tide at NetApp, and helped make RevOps a successful revenue-generating approach for the company.
David has been a marketing professional staying on top if the latest marketing technologies and trends as they come up.