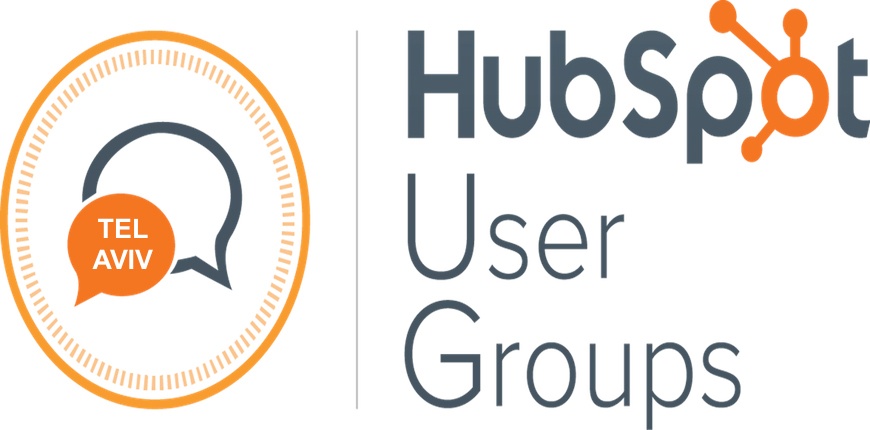 HubSpot User Groups Come To Tel Aviv – Free Hugs For Everyone!
We are thrilled to announce that a certified HubSpot User Group (HUG) has finally made its way to Tel Aviv. The group will be a great forum for marketing professionals in Israel who want to learn about and discuss Inbound Marketing strategies. We'll be holding quarterly meet-ups to network and share best practices, horror stories, and lessons learned.
To stay up to date on the latest for Tel Aviv's HubSpot User Group, join our official LinkedIn group and connect with some of the start-up nation's hottest startups. Check out the group and introduce yourself!
Why Join the HUG?
Some of my best ideas have come from networking groups just like these. Not sure why your campaign is flopping? Or how to prove an ideas worth to your boss? Maybe you've been asked to create the ultimate lead gen machine and have no idea where to start. No problem. Ask the group!
These forums are the place to learn about Inbound Marketing from some of the countries most talented professionals. Not only that, twice a year, a HubSpot representative will fly out to offer additional guidance.
Our focus will be on how to leverage HubSpot to make our Inbound goals a reality. Not sure what the difference is between Inbound and Outbound? Or are you like me and have tons to say on the subject. Let us know here.
We'll be hosting the first meet-up in April. Check out the LinkedIn Group or sign up here to be added to the HUG Tel Aviv official mailing list.
Get to Know Your HUG Leaders
At Penguin Strategies, we have long been enamored with the extensive capabilities of HubSpot as well as the message of Inbound Marketing. Inbound speaks a language that we can get behind. Its focus is on education, shunning the hard sell in exchange for sharing information for the greater good.
Join the Inbound revolution coming to Tel Aviv and get a free HUG today!