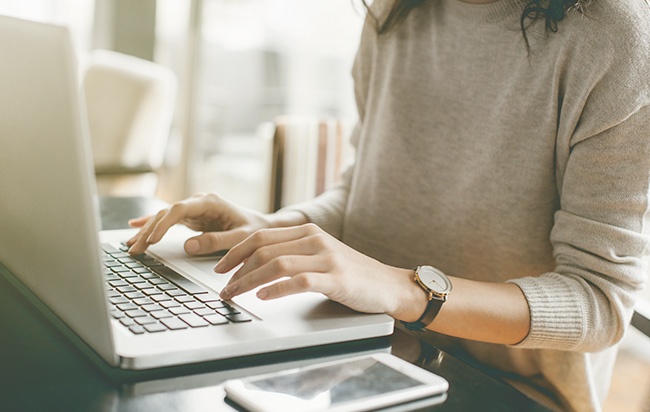 Blogging. Some companies love it, others - well, not so much.
When it comes to blogging, many of our clients have asked us:
Is blogging really worth it?

How much time should we invest in it, and what can we expect in return?

How many blog posts do we need to publish per week to make it worthwhile?

Isn't a website enough in some cases?"
While some see it differently, blogging is not just a part of your SEO strategy. It's a part of your overall inbound marketing strategy, and it's also a part of both lead generation and demand generation.
Here's the full story, and why it's indeed worth it to blog frequently.
Blogging for the Buyer
First of all, blogging is a big part of your buyer's journey. It can be incorporated into any stage of the journey, but is most relevant during the Consideration Stage. At this stage, buyers know they have an issue or a problem, and are now trying to get to the bottom of what that issue is, and how to best solve it.
Providing them with the right information, at the right time, is key to drawing them further down into the sales funnel. In other words, you're creating demand for your product by showing your buyer why your solution is necessary in the first place.
Blogging: Will those Readers/Visitors Become Leads?
It's all well and good to provide your potential buyer with the information they need, especially when they happen to be looking for it. But what about strangers that stumble upon your blog posts during the "attract phase" of the inbound methodology?
They may be doing online research, during which one of your blog posts appears on the search engine results page. What are the chances that these individuals will become actual leads?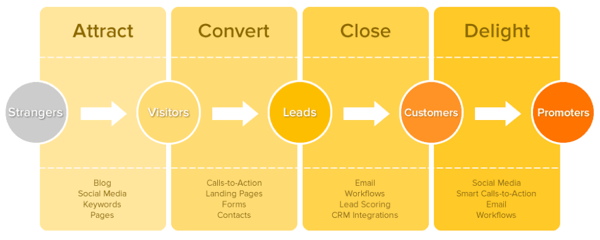 Blogging and Lead Generation
While there's no way to know if a visitor to your blog will become a lead, by either clicking on a CTA or by finding themselves on a landing page later on, blogging is the best ways to get traffic to your site - and leads resulting from that traffic.
Blogging provides a way to be found via organic search (each blog post is a separate page that is indexed by Google and other search engines) via social media, and also through links from other sites. It's great if your potential buyer "finds" you through one of these venues, but how likely is it that they'll stick around for more?
To check whether the correlation between blogging and lead generation really exists, the team at HubSpot did some research. They analyzed data taken from the records of over 13,500 customers from a variety of sectors, both B2B and B2C. They wanted to know if blogging, and more specifically, frequent blogging, would generate a significant increase in the amount of traffic and leads to their clients' sites.
What they found was not altogether surprising.
Looking at all of companies across the board, HubSpot found that clients that published 16 or more blog posts per month generated around 4.5 times more leads than companies that published between 0-4 posts a month.
Regarding the overall number of blogs their customers published, the team at HubSpot found that "Companies that published 401+ total blog posts got over 3X more leads than companies that published between 0 - 100 total blog posts."
Are Blog Posts Like Milk?
The great thing about blog posts is that, generally speaking, they don't "spoil". They have a long "shelf life," and they increase the chances you'll be found over time, since older blogs will continue to show up in search, social media, and through links on other sites.
You should be careful not to promote blog posts that were written around a specific event a second time, but all other blog posts are fair game.
How Many Blog Posts Should You Write?
Based on the statistics from HubSpot as, well as what we've seen from our own clients here at Penguin Strategies, the more you blog, the more of a chance you have of getting your content to the right person. It also increases the likelihood of that website visitor converting into a lead.
How often do you blog? Have you seen an increase in the number of leads generated via your blog since you began? Let us know in the comments below.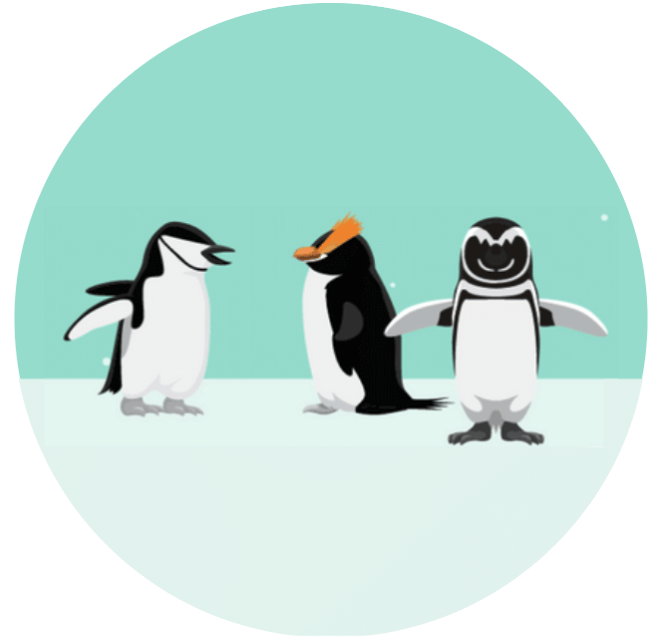 As a leading B2B marketing strategy agency, We help B2B Technology Companies, enterprise software and hardware companies increase brand awareness, reach more qualified leads and close more customers.