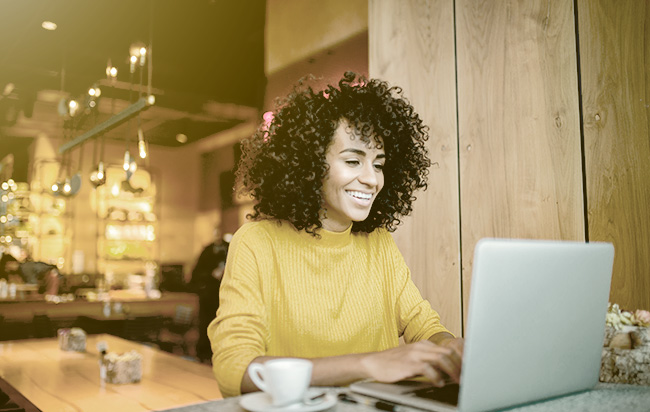 It's easy to say you know something, until you actually have to do it.
For 3 intensive years, I studied the importance of marketing and how to apply it in the real world. You would think that an undergraduate degree would give you all the essentials to start working. But it doesn't. Only once I started working at Penguin Strategies I realize how much there is to learn hands-on about B2B inbound marketing.
Are you asking yourself: Why should I read this? Well, I'm here to take you through the first 3 weeks of my "on-the-job journey" and tell you some of the mistakes I made and lessons I learned.
You know that feeling where everyone knows each other and you're the odd one out? Well, that's exactly how I felt my first day on the job at Penguin Strategies. Everyone in the office seemed like they were best friends since birth.
Even though I initially felt excluded, seeing how the CMO, CEO and everyone "on the top" were interacting so normally with other employees put me at ease.
At lunch, we all ate together and everyone made an effort to get to know me. It only took 4 hours to for me to transform from feeling like the "odd one out" to part of the team. The warm atmosphere motivated me to focus, learn faster, and work harder to succeed. When I think back, I realize that a welcoming environment in the workplace goes a long way.
The B2B Inbound Marketing Journey Begins
Right when I came into the office I got set up and started watching HubSpot tutorials to get certified as an inbound marketer. I had a few tasks to complete between watching the tutorials, but my main focus was to internalize as much information as possible. Here are the top 3 things I learned:
1. SEO is a must!
Anyone can write a blog. But without using SEO, your blog will never get discovered.
Make sure to use long-tail keywords - this will bring the right traffic to your website. When you use short or broad keywords, they are harder to rank for.

Don't use too many keywords. Forcing keywords unnaturally within the body of your text, can appear as being "spam-y."

Make sure to use keywords in the title, body, URL, and meta description. It might seem like a lot, but this will help convert traffic into leads while making you more likely to appear at the top of search results.
Why is this important, you ask? As HubSpot points out: 75% of users never scroll beyond the first page of search results. When using SEO tools, there's no doubt your content will get discovered.
2. Blogs matter!
I've always had the few friends who would enjoy blogging. I can't say I was so interested in reading what they had to say, but it seemed like a cool idea. Not until I took this HubSpot course did I realize that blogging is one of the core tenets of inbound marketing.
Here's why: It helps drive traffic to your website. What's the probability that someone types your company name into Google when searching for a product or service in your industry? It's slim to impossible. But if he or she type in a question or keyword that you've used in a previous blog, then he or she finds your website.
Once you write a blog, it never expires. Your blog is now ranking in search engines. For days, months, and years, your blog will continue to transform traffic into leads (someone who visits your site and leaves his/her information). According to HubSpot, 70% of traffic each month comes from posts that weren't published that month, and 43% of marketers generate customers from their blog.
Get discovered via social media: Every time you write a blog, you're actively creating content which you can share on social networks This helps people see your blog while getting your company get discovered by people who wouldn't otherwise have noticed you.
3. Answer the Call-To-Action!
It might not seem like a little hyperlinked box placed on a page can actually matter very much, but it does. This is another way you can convert traffic into leads. Through a CTA, you offer valuable content like whitepapers, ebooks, webinars etcetera to readers! If you want people to click on your CTA, then:
Show them the benefits: Show them what they will get, and how to use it. This creates trust and differentiates you from your competitors.
Make sure it fits: Big, loud and colorful CTAs may be more effective, but make sure to research what works for your industry. If you make a CTA with appropriate colors, size, and placement based on content and target market, the chances of people missing it are very slim.
Customize it: Chose your CTAs wisely. HubSpot mentions that customized CTAs convert 42% better than generic ones. Make sure your CTA is relevant to the context in which you place it.
After my Inbound certification was complete, I began my real journey as an inbound marketer. My next task was to create a social campaign based on a blog post. I obviously did my background research of the company, industry, and saw some previous social media messages that the company already scheduled. I thought to myself, tweets are short, lets start with Twitter. And that's when I discovered…
…there's a hashtag for everything!
I knew there were some hashtags which performed better than others, but I never realized that putting a pound sign in front of a word can make or break your message.
You know when you make a joke and nobody laughs? And they look at you with these empty eyes as if you're speaking a different language? Yeah, well that's what happened when someone in our office read my first tweet.
She was very polite but I could tell that she didn't know what to say. I apparently used way too many hashtags, and the ones I used were not specific to the industry I was targeting.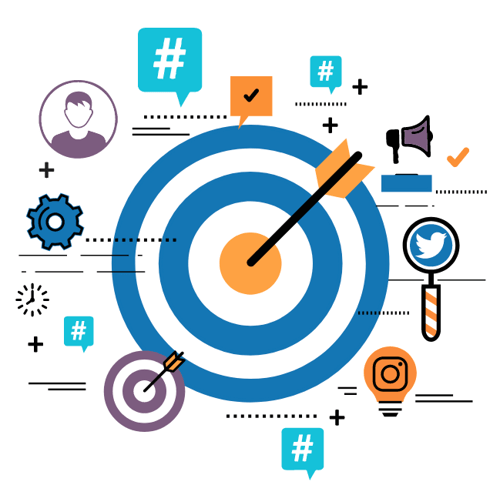 Lesson learned. You always need to do your homework before using a hashtag. You don't want to use a hashtag that has multiple meanings- especially if one of them is super unprofessional or inappropriate.
There are many tools to help marketers research hashtag usage. Tools such as: hastagify.me, ritetag.com, tagboard.com are good resources, but don't forget about the most effective of them all: Twitter itself. All of these options are a good place to start looking for the most effective and relevant hashtags.
Being a Cheerleader: Boom or Bust?
After my previous experience, I became well aware that hashtags have this "super power" to determine the fate of your tweets. But even if you do research and have the best hashtag of all time, the tone of your message is extremely important. Here's how I found that out: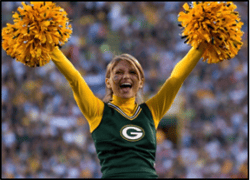 When someone in our office was looking over my social messages for the first time, she paused and said: "Um…you sound like a cheerleader". I was extremely embarrassed because being called a cheerleader in the work place - especially in the first week - is not a compliment. But I took a moment and asked for an explanation. I was shown the importance of every single word and punctuation mark to a social message - since that effectively creates the tone.
Initially I didn't fully understand the persona I was writing to. And that's a big problem. I used fun language and exclamation marks since I was trying to be more enthusiastic and exciting. But if I would have internalized that I was targeting IT experts and not a close friend, then I wouldn't have sounded like a cheerleader.
Today, when I write social messages, I often think back to when I was called a cheerleader. Never in my life I have associated the word cheerleader with anything meaningful. But I use that experience as a comical source of inspiration to create social messages with proper tone and emphasis on language and punctuation.
You don't need a lot of time to learn new things. You just have to be in the right environment with people that are willing to teach. Although I haven't been at Penguin Strategies for very long, my B2B inbound marketing knowledge has grown immensely.
Here's one main take-away: everything is dependent on context. There isn't a magic formula that gives you a guideline of how to act in different situations. You need to adapt, think, personalize any social message, marketing strategy, or idea based on context and target audience. With this knowledge in hand and the help of a good team, your marketing journey is sure to be as enjoyable as mine.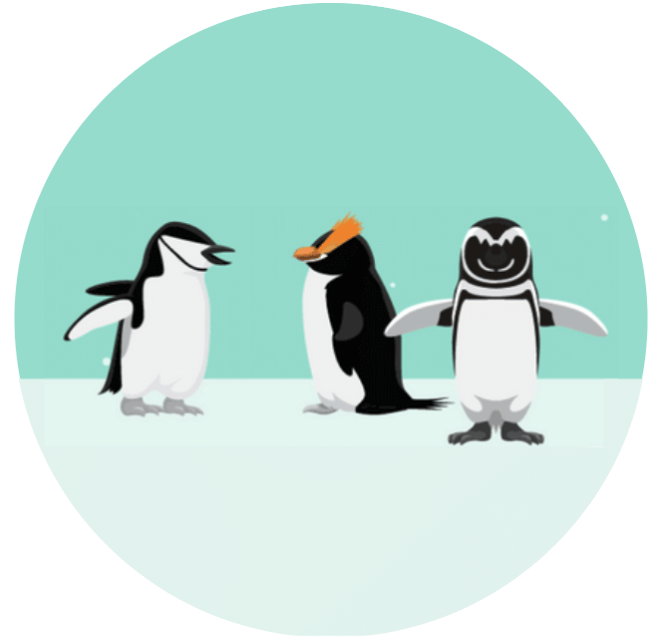 As a leading B2B digital marketing agency, We help B2B Technology Companies, enterprise software, and hardware companies increase brand awareness, reach more qualified leads and close more customers. Penguin Strategies is a Diamond Partner of HubSpot.