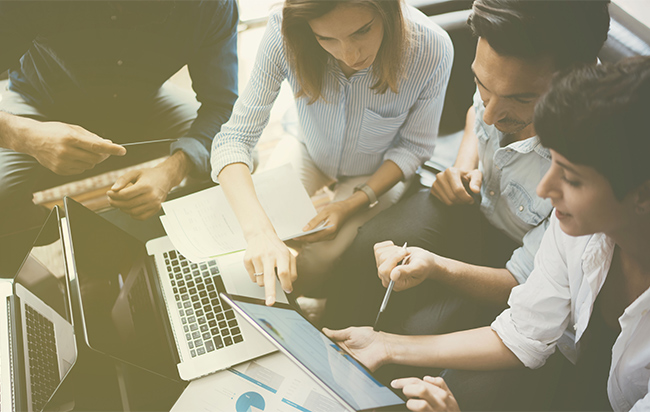 So your brand is looking for a B2B marketing agency to run your digital marketing, but you're finding it hard to narrow down your search for possible agency partners. With so many options, it can be a little overwhelming.
You'll find that each agency has its strengths and specialties. Some agencies focus solely on search engine advertising platforms like Google Ads. Some focus on content marketing and/or SEO. And some focus on website design or lead management.
Let's face it, you want an agency that shows results and gives back some serious ROI.
But before making your decision, it's valuable to learn if investing your time and money in a third-party agency is right for you. And, if you're looking to partner with a PPC agency, it's important you consider the importance of choosing an agency that also handles conversion rate optimization (CRO). We'll take a look at some benefits in choosing such an agency and hopefully help you determine if this is the right path for your business.
Focusing On ROI And CPA
In a world where you have to spend money to make money, ROI is - of course - very important. CRO-focused agencies understand this. When optimizing your accounts, they'll be focusing on the right metrics that align with your revenue generating goals at low cost.
You may be apt to pour large amounts of money into your campaigns, thinking that more budget leads to more conversions. And although a healthy budget is always an important aspect to your digital efforts, it's very easy to get lost in the idea that you need to keep spending for good results.
Your PPC agency will focus on creating campaigns and ads that will continuously convert while having a realistic budget. A higher conversion rate equals a lower cost per acquisition (CPA). More low-cost conversions mean an increase in lead generation or purchases from the same amount of spend, which should translate into an increase in ROI.
With revenue generation prioritized, your agency will work on expanding to other metrics that will aid in further increasing revenue.
As opposed to other, less focused PPC agencies, CRO-driven PPC experts will focus on generating actual conversions and revenue as opposed to just clicks and traffic (which in the PPC world can end up costing you quite a pretty penny).
Tracking KPIs Instead Of Vanity Metrics
Let's say you wanted to prioritized other metrics that you feel sound critical to your campaign's performance. For example, impressions and CTRs may appear to be pretty important metrics to optimize, right?
Well, putting more budget into increasing traffic won't necessarily increase the number of conversions you have. Increasing your CTR would make sense if your goal is to increase traffic to your page. But increasing clicks (which you pay for) and traffic may not translate into real revenue.
These are what we call vanity metrics. Sure, they sound significant and look pretty on reports. But they don't show any true value when it comes to increasing the number of conversions you see in your account.
PPC agencies focused on conversion optimization will have a better understanding of what metrics really matter to your business and will centralize their optimization strategies around marketing key performance indicators (KPIs).
Below are some examples of some vanity metrics along with some valuable metrics.
Paid marketers will remove excess metrics that complicate the answer to one simple question, "Is what we are doing working and making you money?"
Continuously Testing
CRO is a strategy that increases your conversion rate by testing/improving the user experience to motivate users towards taking a specific goal action. What more can be done to turn someone interested in your business into a potential client as quickly as possible?
The beautiful thing about hiring a PPC agency specializing in CRO is the amount of testing that they'll employ to continuously try to improve on this question.
Your PPC specialists will first want to get you the best traffic for your business. This process alone isn't so easily done. It means bidding on the right keywords, finding what match types work best, negativing out irrelevant terms, creating alternative audiences on Facebook, etc. All of this requires testing.
And since conversions happen on the ad's website or landing page, some PPC agencies will want to optimize those pages in order to increase conversion rates. These testing possibilities are limitless. The test can be a simple A/B test of a CTA, the change of a hero image, an upsell of the "thank you" page, the implementation of the breadcrumb technique, etc.
Because PPC drives measurable results rapidly, the rate that you're testing your account can be quick in itself. PPC managers know that in this fast-paced industry, testing needs to be constant for continuous performance, especially when results are taking a turn for the worst. Your PPC agency will have the expertise to strategize new testing ideas based on data and be able to efficiently execute them.
Remember that all this testing relates back to prioritizing CPA and ROI as the main metrics to increasing revenue. Your account managers will have that idea at the forefront of their minds.
If you feel that your business doesn't have the bandwidth or the skills to be consistently optimizing, hiring a PPC/CRO agency could prove extremely valuable. Partnering with an agency that goes beyond just clicks and traffic is how you take your digital marketing success beyond just ordinary.
Takeaway: Look At What Matters Most
In the end, you want to trust your online marketing with an agency that shares your same revenue-generating values. PPC and CRO are about optimizing, tracking, and testing your ads and landing pages with specific goal metrics in mind — goals that directly lead to revenue.
While you have many other options at your disposal, a PPC/CRO agency will work hard to get you fast data, low costing conversions, and a never-ending list of tests.
They'll offer needle-moving ideas while making the biggest impact in the shortest amount of time. And what else do you want in an agency?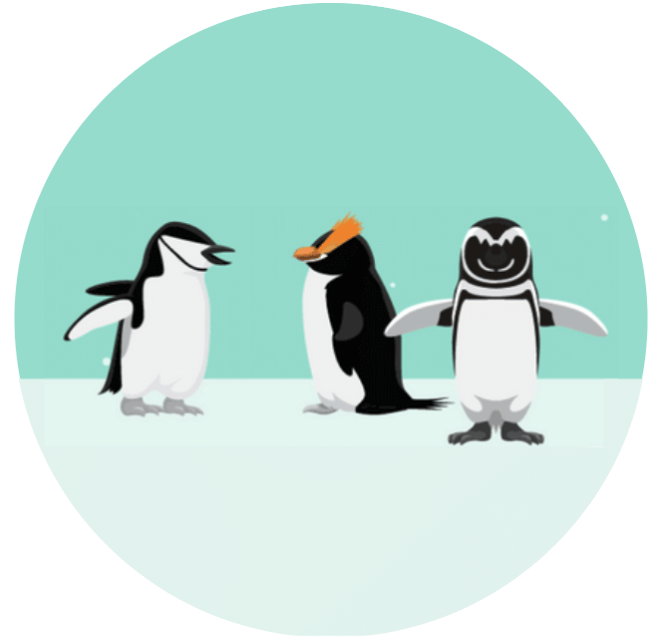 As a leading B2B digital marketing agency, We help B2B Technology Companies, enterprise software, and hardware companies increase brand awareness, reach more qualified leads and close more customers. Penguin Strategies is a Diamond Partner of HubSpot.