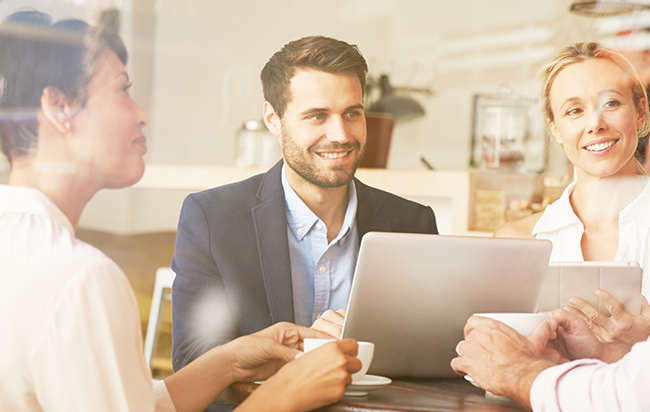 While most companies today already use some form of online lead generation, how they do so is frequently evolving. If businesses want to keep up with the times, it becomes important to periodically evaluate the current lead generation strategy and see if there are better opportunities out there.
For example, in the past, many companies used specific landing pages – often connected to ad accounts – that are hidden from the sitemap and used primarily to address specific leads. But many businesses are finding that this strategy is no longer necessary, and that on-page lead captures may be more successful.
How each company generates leads is going to be dependent on the type of business they run, what their current marketing strategies are, what products and services are available, and who their ideal customer is. However, there are several tips and strategies that should be considered in nearly all types of businesses.
Optimizing On-Page Tactics
It starts with on-page lead generation. These are the efforts that companies use to attract leads on the page/website that the visitor is currently viewing. Rather than using a specific landing page, the business captures the lead from whatever site page the visitor has hit.
Most news websites, eCommerce sites, and consumer blogs tend to use some type of on-page lead capture. Some recommended software that allows for this type of lead generation includes SumoMe (welcome mat, list builder, scroll box, triggered pop ups), Optinmonster (exit intent, full screen welcome gate, sidebar forms), OptiMonk (exit intent, inactivity pop up, scroll, dynamic text), Optin Forms (embedded in-page forms) and Wistia (video integration). A broader list of tools can be found here.
Adapting your website for on-page lead capture is a great first step. But placing a sign-in sheet and asking for a visitor's email simply won't cut it, as many will be hesitant to give it to you for various reasons. The good news is that there are a number of effective methods that you can use to earn their trust:
Give them a reason why – Why, with all the free content that's available, should they give you their email address? What do you offer that justifies giving you something that nowadays is seen as incredibly personal? Think long and hard about your pitch, and do your best to provide potential clients with true value.
Trigger emotions – While simplicity is a must, creativity is still highly valued. Triggering emotions with words or images can be a powerful way to get people excited about the idea of hearing more from you in the near future.
Keep it simple – Assume you have only a few seconds to give them a reason to sign up, because their mouse is already inching closer to clicking the X on your message. The more they have to read, the less likely they're going to accept the lead request and give you their information.
Add visuals – Impressive visuals capture attention in ways that words often cannot, and in today's increasingly visual world, adding some complementary images can assist you in your quest to trigger emotions.
A/B test everything – Finally, don't be afraid to doubt yourself. Take risks, try different things, and test all of your weapons to see which one is getting you the best reaction. Something as simple as font size can have a very different impact on your results, but you won't know unless you put it out there in front of a bunch of eyes.
Above all else, recognize your audience. You'll generate far more leads when you know what the needs of your visitors are than you will if you're in the dark.
Taking Advantage of Social Media
Another great tool for finding leads is via social media, as it allows you to display even more of your personality. Of course, it takes time and effort to plan your next moves and figure out ways to develop a consistent voice and brand, but in the end this helps you differentiate yourself, and builds trust with potential leads.
Products such as Socedo can be quite effective here, as it allows you to first connect with your prospects on Twitter, then automatically filters them into your database with their email addresses so you can nurture them further. This is a new found tactic of combining outbound strategies with inbound strategies as you have essentially warmed up a cold lead using a very natural action of today - connecting on Social Media.
However, when it comes to effective strategies to improve social media lead generation, you may want to consider the following:
Ask powerful questions – Any time you can get someone thinking, you're creating a space in their mind for your business. Asking the right questions encourages people to participate in a conversation that involves you as well as other followers.
It's social media…so try to be social – People are more likely to be interested in following you when they know you're managed by real human beings who aren't afraid to engage in some back and forth, no matter how sensitive the topic. That means interacting with the people that like and comment, answering questions, and showing you're actually listening.
Send them to your site – Social media can adapt very well with your on-page lead capture campaign. Create content your followers want to see more of, and then develop an on-page strategy that takes them further down the funnel.
Social media, when used correctly, is a tool that can give your business a whole lot of character, and that can be an extremely powerful tool for finding and capturing potential leads.
Additional Lead Generation Tactics
A number of additional (and useful) strategies include posting interactive contact such as surveys and games, and of course videos, infographics, and other forms of digital content which can be powerful additions to the written content, keeping people on-page longer and giving them more reason to believe you can assist them with their needs. Lead generation tools can also help simplify and automate the process of generating leads for your business.
In the end, businesses that make a point of listening to their customers and reinventing themselves by implementing new and engaging messages and strategies are going to be the ones that stay relevant and attract those precious leads.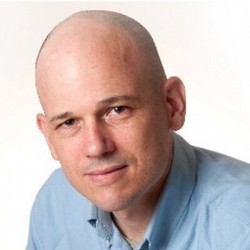 CEO of Penguin Strategies