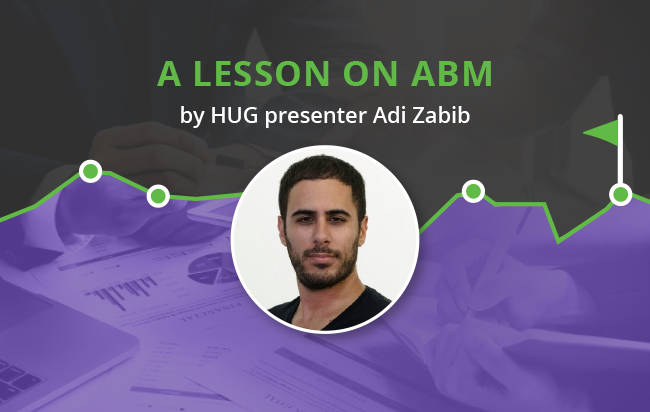 When it comes to marketing efforts, the rule of thumb is that if you remain static you'll start slipping, and what a slippery slope it is. As leaders in the B2B tech marketing sector, and Diamond Agency Partner with HubSpot, we invest heavily in growing our marketing knowledge, staying abreast of marketing trends, methods and techniques. Hosting a quarterly HUG (HubSpot Users Group) meetup is a big part of what can contribute to, and learn from, the greater marketing community.
At our most recent HUG Meetup we heard from marketing heavy hitter, Adi Zabib, Marketing Manager at Xtra Mile who helped us delve deeper into marketing methodologies with a look at Account Based Marketing (ABM) and it's untapped potential specifically for B2B marketers.
ABM and its relationship to Lead Generation and Inbound Marketing
While ABM is often mistaken as a competing method to Inbound and Lead Generation, at closer examination, it compliments them. In fact, one might say it's a continuation of them, it's what happens after your customer has reached the bottom of your marketing funnel.
In essence, ABM is a way to boost the marketing efforts you already have in place and maximize your return by focusing on the specific individuals, within specific accounts that the highest potential to grow revenue within your organization.
Sounds great, right? After all, you've invested so much of your marketing efforts into turning prospects into MQLs, and MQLs into SQLs that it would be a shame to stop there. But, how do you do that?
Zabib broke it down for us with a wonderful presentation, which you can access here, but for a general overview read on.
Focus your efforts for efficiency: Target specific individuals within specific accounts, who you are already familiar with. These are what we would call business personas, an individual within a company or organization that is already engaging with you and with whom you are already familiar with their unique needs and challenges.
Enrich your data: since we are talking about B2B marketing and large companies, it's unlikely that the one individual persona you're targeting is making decisions in a bubble. Therefore the next step is to identify who the other key players are and enrich your data on them. At this point you may not even know their names or contact info, so here's where you'll need to invest some resources. There are many helpful tools and platforms that offer the information you need to enrich your data about these individuals, from Google search to LinkedIn to discover.com.
Keep your end game, the ROI, in mind: Firstly, remember that you are targeting an account which has already been identified as a high potential company to grow revenue within your organization. You've narrowed down the highest potential accounts. That being said delving into the needs, challenges and interests of individuals is sometimes where companies hesitate. It takes a large amount of investigative resources to become familiarized with these personas - and here's where you need to keep the end game at the front of your mind. In order to have a chance at successfully moving onto the next step (creating personalized content) you must have a deep understanding of the personas journey, it's an investment with a high return.
Build specific journeys via personalized content: Now that you are familiar with the different players in the account your targeting, it's time to start engaging with them. You now know their needs and challenges and what you can offer them to solve those pain points. Using the data you've collected create personalized emails, whitepapers, landing pages and so on to help guide your persona on an individual journey. Run targeted campaigns in order to engage with them and building a meaningful relationship turning them into deals for your organization.
Align your sales and marketing teams for full ABM impact: Now you know the basics of how to start an Account Based Marketing plan. But what if you have more than three personas to target? What if you have more than 10 organizations you'd like to market to? What if you have more than a hundred? How do you allocate resources to successfully run and support your ABM program?
Here's where we come full circle - to the sales and marketing efforts already in place and narrowing down accounts with the highest growth potential. Instead of thinking of your marketing and sales funnel as separate from your ABM program, imagine combining them.
By doing so the challenges that face ABM programs become their own solutions:
The complexities of enriching data and tailoring messages become a more robust way to increase your CRM and customize content.
The task of developing customizable campaigns that allow scale become a focused effort for high engaged personas and accounts.
By narrowing down your investment of time and budget you can justify and adequate budget to support your ABM program - showing quality results. Everyone walks away happy and satisfied.
Check out all the presentations and recordings from this HUG event "From Startup to Scale-up", to get more insights.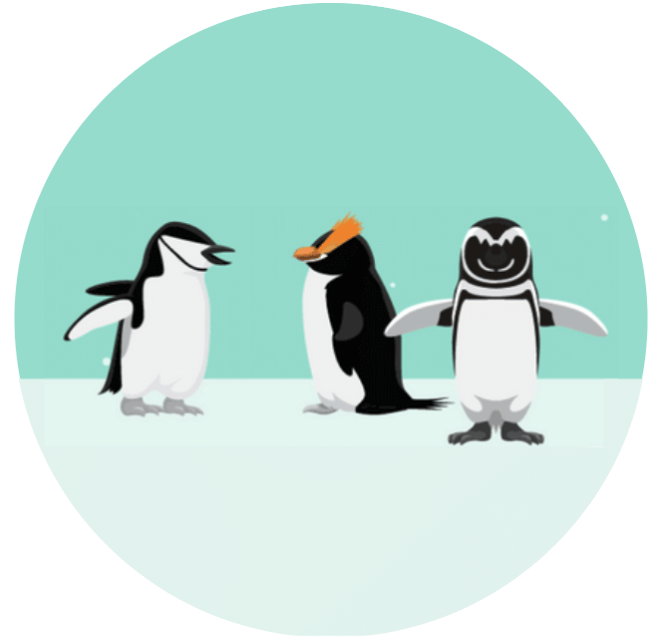 As a leading B2B digital marketing agency, We help B2B Technology Companies, enterprise software, and hardware companies increase brand awareness, reach more qualified leads and close more customers. Penguin Strategies is a Diamond Partner of HubSpot.