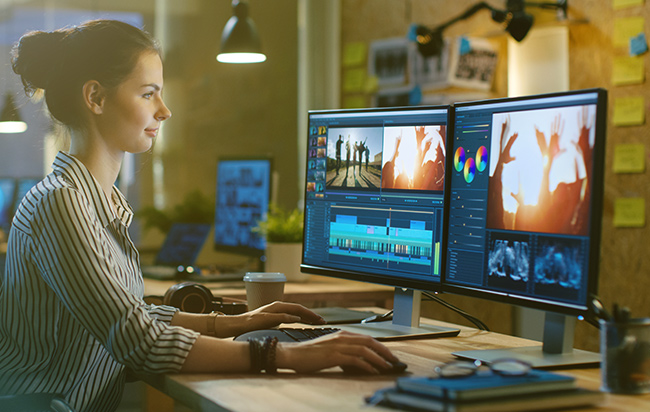 It certainly won't come as news to anyone that video is a very, very big deal. What may be less obvious is how essential video marketing has become for organizations. The type of marketing that's grabbing attention in 2017 is, in a lot of ways, the antithesis of what has traditionally been thought of as best practices, even in the digital age.
The numbers
Up in the c-suite, Forbes Insights found that at least once per week, 75% of executives view work-related videos on business-related websites, and more than half of the senior executives surveyed said they share videos with colleagues weekly. A further 39% of executives said they call a vendor after viewing a video. Furthermore, according to landing page builder Unbounce, conversion on a landing page can be increased by 80% with the inclusion of video content. And according to NIELSEN Wire, 36% of online consumers say they trust video ads.
Bottom line? Video works. So as surprising as some of the following tips may seem, keeping them in mind when dipping your toes into the video marketing pool will help your organization make a big splash.
Surprising video marketing tip #1: short is sweet
As standard content marketing like blog posts and articles demands longer and longer word counts for audience engagement and search engine rankings, the preference for videos is skewing shorter. The top 10 most viewed videos on Facebook in 2016 had an average runtime of one minute and 24 seconds, while the top 10 most viewed videos on Instagram in 2016 all clocked in under 30 seconds, despite Instagram increasing the allowable video length up to 60 seconds in March of last year. Audiences are more likely to watch a video all the way through, thereby increasing engagement, if it's shorter.
Be sure to note that short being sweet is a general rule - Click to Tweet
If a video needs to be longer, it needs to be longer. For instance, client or customer testimonial videos are an effective sales tool, and there's no reason to try and keep them under a minute. Go short when you can, and go longer when you need to – especially if you're trying to engage an audience of executives. Forbes Insights found that 47% of executives think the optimal online video length is between three and five minutes.
Surprising video marketing tip #2: don't put all your #videomarketing eggs in the YouTube basket - Click to Tweet
When you think online video content, you think YouTube. So does everyone. With YouTube boasting over one billion users – over a third of the internet – who watch hundreds of millions of hours of video and generate billions of views every day, it's an association that's been earned. But it's not necessarily the best place to concentrate your video marketing efforts.
Related Article: 5 Tips for Integrating YouTube into Your B2B Marketing Strategy
With so much video content all jockeying for exposure, it's easy to get lost in the noise of YouTube unless you already have an established following on the platform. To really reach your audience, focus video content on social media platforms where you have a built-in following. According to Mark Zuckerberg himself, Facebook users now watch 100 million hours of video content on the social media platform per day.

Furthermore, Facebook makes it easy to tap into their impressive data and direct your videos at relevant audiences using sponsored posts, whether that audience already engages with you or not. Twitter, Snapchat, Periscope and Instagram are also proving essential for video marketing.
Related Article: How To Increase Brand Awareness With Marketing Videos
Surprising video marketing tip #3: forget about polish
When a great deal of marketing professionals think video marketing, they envision crisp spots with slick production values. And those types of videos have their place – a website's home page, an announcement introducing a new product, or even as an ad before other video content.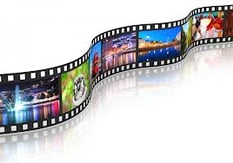 But one of the biggest trends going in video marketing is the rough cut: live and unpolished. Facebook Live, Instagram Live, Periscope and Snapchat have all bet on the live video trend, and they're winning big as users are showing major enthusiasm for these unscripted and unedited videos.
Behind the scenes peeks at a business, livestreams from conferences or events and daily updates and how-to tips all make for compelling live content, and users are loving the transparency of these honest and engaging videos.
Surprising video marketing tip #4: text and #video make a great match - Click to Tweet
As much as video is today's Big Marketing Necessity, written content is still very much a player, and the two used together can be powerful indeed. According to market research firm Forrester, including video in an email accounts for an increase in click-through rate that lands somewhere between 200 and 300%.
Furthermore, if you've got business to conduct in the c-suite, you'll be interested to know that executives have indicated they like information in a mix of video and text.
Getting social
The advantage video holds over written content marketing is how social the video medium is. Consider reading a novel versus watching a basketball game. Anthropologically speaking, people tend to read alone and watch in a group.
This brings a strong social element to online video that exists even in a business environment.
Social media has made it easier than ever to share video content, and organizations in all industries are taking advantage of these tendencies, especially using the aforementioned unconventional tactics that make it easy for marketers to capitalize on the viral nature of video marketing.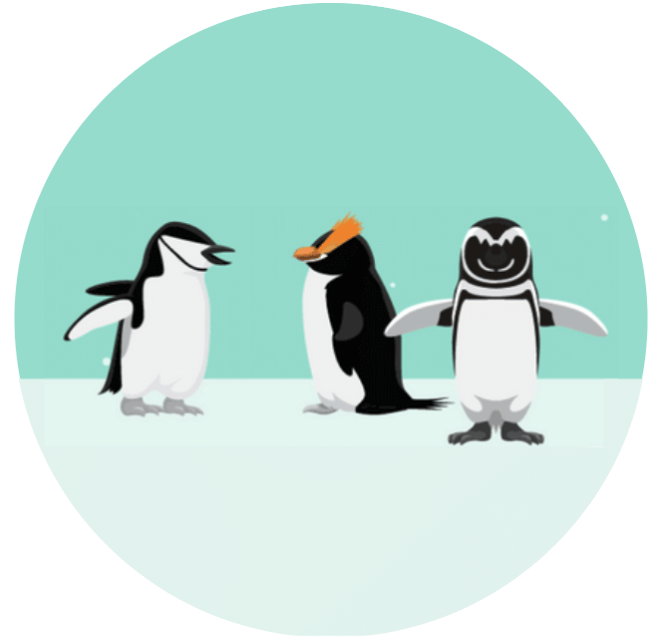 As a leading B2B marketing strategy agency, We help B2B Technology Companies, enterprise software and hardware companies increase brand awareness, reach more qualified leads and close more customers.