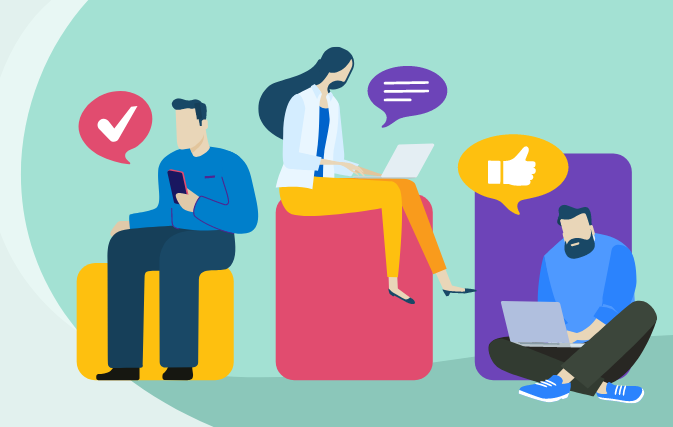 Let's turn up your B2B's social media in 2022. Why not?

In-person events are still on shaky ground and webinars are wearing us out. Digital marketing is where it's at, so how can you use social media this year to build brand awareness, nurture your following, and bring in more leads?

These 5 B2B social media predicted trends for 2022 might be what you need to keep up and even get ahead.


1. LEAD GENERATION: NURTURE YOUR AUDIENCE



B2B Lead generation: Your organization can't just capture leads and move on. The challenge becomes maintaining interest and keeping them coming back for more.

The answer? Engage your followers.

Big numbers are great, but only a small portion will see your company's updates due to the nature of finicky algorithms. So, while you focus on expanding your followers, put more time into nurturing them. Reply to comments and offer comments of your own on your followers' posts. (See how to comment on LinkedIn as your company page.)

Engaging with followers will give your company a human-like persona that will be more engaging and more suited to gain the trust of your target audiences.

PRO TIP: If there is an influencer in your industry, it could be worth your time to comment on his/her posts to expose your name to the influencer's network. (This is where optimizing your LinkedIn profile plays a role.)


2. USE COMPANY AMBASSADORS


How many company pages do you follow? How many people do you follow? Which do you enjoy reading and engaging with more: personal posts from people (within a company) or the company's posts?

People are generally more likely to trust and follow a real person rather than a company.

Consider inviting experts or spokespeople within your company to create their own social media presence that echoes your company's news and updates.

Giving your company representatives the space to create thought leadership content ignites a wildfire of trust and loyalty from an entirely new pocket of potential leads in your target audience. The wider you cast your net, the more fish you will catch. Company reps can help cast your net a little wider.

PRO TIP: Employees can always leave. So, make a goal to create another space to encourage his/her followers to check out and follow the company page.


3. TIKTOK: FOR B2B SOCIAL MEDIA, SELL THE SIZZLE, NOT THE STEAK

There's no doubt that the still relatively-new platform promoting short (and often provocative) videos is trendy. The question is: can you leverage it for your B2B tech? Let's answer that question with a question.

According to our unofficial LinkedIn poll, LinkedIn members from various industries said they are not on TikTok. Does that make TikTok a waste of time — or pristine ground to mine new leads?

Let's take a look at TikTok's 1 billion monthly users. If they're not LinkedIn members, who are they?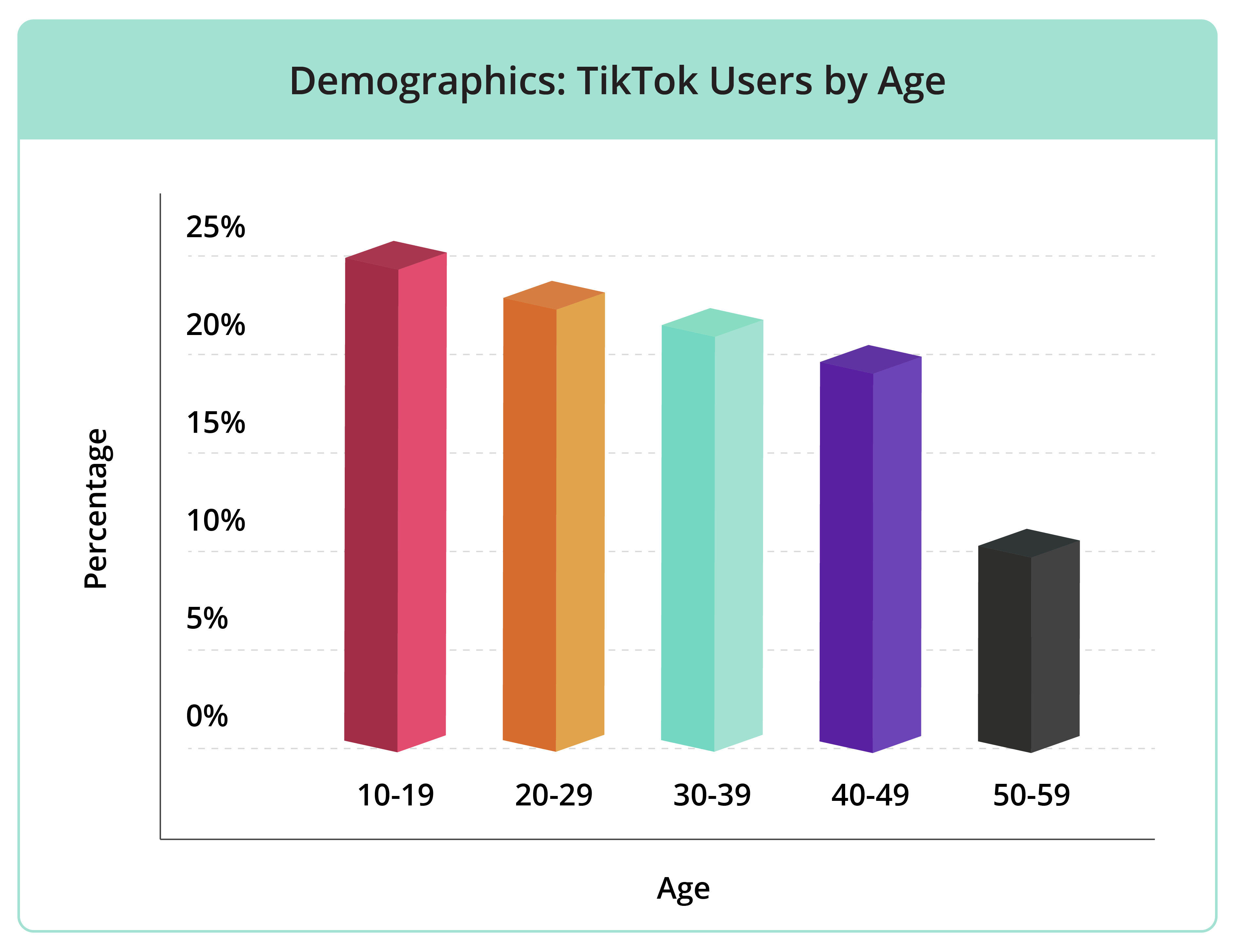 TikTok users by region
| | | | | |
| --- | --- | --- | --- | --- |
| Year | SE Asia | North America | LATAM | Europe |
| 2018 | 62 million | 28 million | 3 million | 21 million |
| 2019 | 130 million | 55 million | 10 million | 52 million |
| 2020 | 198 million | 105 million | 64 million | 98 million |
Source: Business of Apps

In the U.S., 63% are between the ages of 20 - 49. Worldwide, 60% of TIkTokers are females.

No data exist on users by profession or industry, but looking at the leading categories shows there is room for high-tech to carve out a niche here.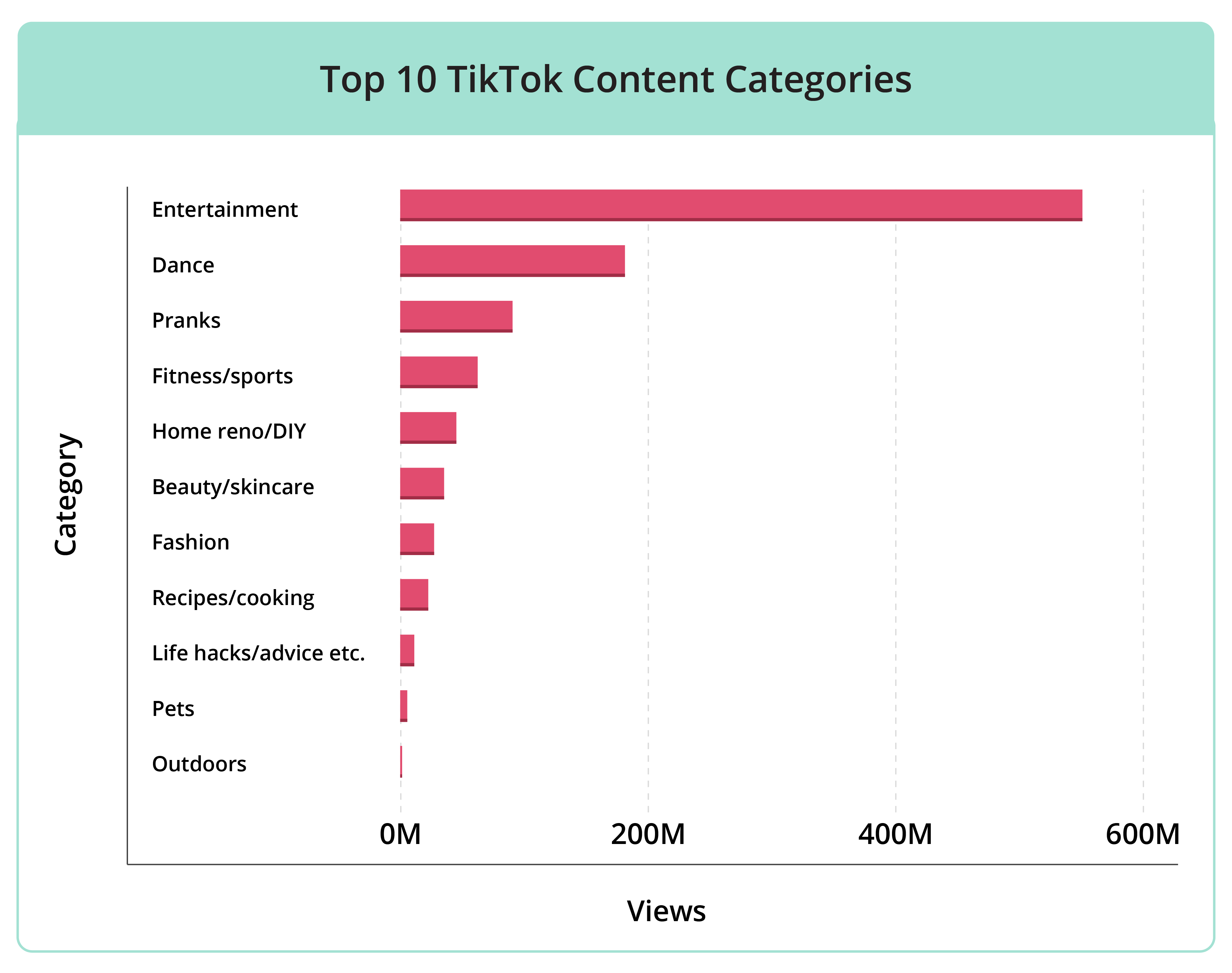 Source: Backlinko

Here's one way you can use TikTok for your SaaS, fintech or other high-tech product using advertising basics: sell the sizzle not the steak.

What's the sizzle in your product of service? If it prevents computer hacks, that's the steak. What's the sizzle? The security and freedom users experience because of the product. How can you capture and show this in different ways…through short Tik-Tok videos?

PRO TIP: Investigate the app for a while before diving in. Leverage current trends that are hot on the app (dances, sound bytes, etc.) and apply them to your own messaging! Don't be ashamed if you need to ask for help from someone in Gen-Z.


4. USE AI FOR B2B SOCIAL MEDIA MARKETING



There are AI tools to generate hashtags, talk to visitors (chatbots), and optimize ad campaigns that can add an extra level of exactness to personalize your content according to your reader's interests. But it goes deeper than that.

Tools exist to auto-generate social media content across channels, going so far as to automatically include hashtags and shortened links. Tools also exist to auto-schedule these shares in bulk.

PRO TIP: Robots and automation are great, but they should be used to elevate your content. Your content should be personal, human, and relevant to your audience. AI can aim, but you must knock the arrow.


5. B2B SOCIAL MEDIA ADVERTISING IS A MUST IN 2022



Social media has stretched and morphed and grown into something that can appeal to almost everyone. Even grandma has a social media account these days. There is a very good chance that your B2B target audience - or a large majority - is present on specific or several social media platforms. Ads are just another way of reaching targeted audiences who haven't found you yet.

These tactics include (but are not limited to…)

🔷 Targeted and personalized ads
🔷 Messaging ads
🔷 Search engine retargeting campaigns
🔷 NFTs (This deserves its own blog. Coming soon . . )

Leveraging data in this way will also bring a new level of sophistication and narrowness when it comes to targeting your social media advertising efforts, wherever your audience may be.

Pro Tip: In 2023, cookies will be a thing of the past. As Google phases out the third-party-tracking tool, you may lose a majority of your data. That doesn't mean you can't advertise to your desired audience, but it does mean you may need to switch gears when it comes to your social media advertising strategy. Read how marketers can react to Google's cookie phase-out.


BONUS! BITE-SIZED CONTENT


Everyone likes snacks - including B2B professionals who are long on tasks and short on time.

Our audiences cannot always dedicate their time to long-form content. And it's no surprise our attention spans are only getting shorter. Snackable content such as Tweets, Stories, and videos are the easiest and most efficient way to communicate on social media platforms.

Studies show that 54% of consumers want to see more video content from a brand or business they support. Audiences come to these platforms expecting to consume information sometimes in as little as 10 seconds. These snackable forms of content can give them both information and satisfaction.

PRO TIP: Break a long piece of premium content into 3-4 blogs that drive traffic to your premium asset. (read more about "Topic clusters") If your premium asset is about new-fangled network security, create blogs around the history of network security, consequences without proper network security, or reasons why AI network security is the superior network security. Use these smaller, bite-sized pieces of content to hook your readers and generate interest in a longer asset.


CONCLUSION: B2B SOCIAL MEDIA IN 2022

Needless to say, social media has a lot of layers, but that's what makes it applicable to everyone. There are so many opportunities to connect, grow, and nurture your audience whether it's a retweet, a live stream, or a TikTok video. Social media will continue to change, but we'll be ready when it does. As for 2022, we feel good about these tactics up above, to help you get your footing or take the next step forward in your social media marketing.
Penguin uses social media to help dozens of companies reach their business goals, whether their goals are demand gen, lead gen or acquisition. One company is Celeno. Hear their story in this podcast.