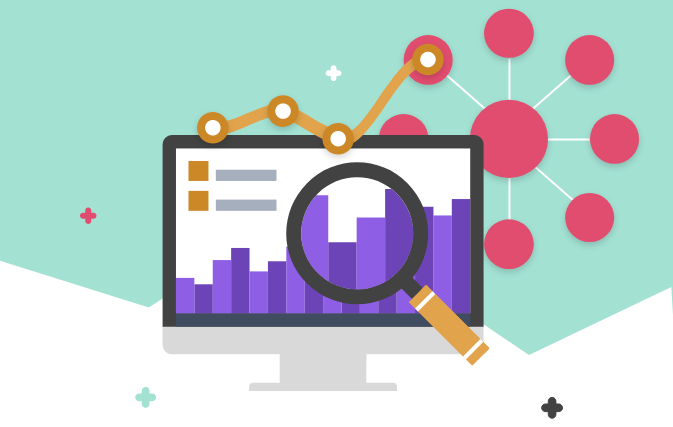 Topic clusters have established themselves as a top priority in the world of SEO and now act as the foundational spine for your content. No matter how compelling your content may be, without incorporating keywords and strategic topic clusters, your content won't be easily found. Whether it's a white paper, e-book, datasheet, or a chocolate-chip cookie recipe, your topic clusters matter. Without these topic clusters, you'll have a harder time developing well-researched keywords and therefore, implementing a solid SEO strategy to target your desired audience. Without them, you won't receive the attention you want or the traffic you need to get your content off the ground.


There is a sea of content on the world wide web. Despite the Pinterest pages, Twitter memes, and cat videos, you want your audience to be able to find your piece of content first.

But, don't get overwhelmed quite yet. SEO is a beast that can be tamed. There is a method to the madness and marketers have tailored it to make sure Google can work for us, not against us.



What is a Topic Cluster?
Your pillar page will function as your home base, your chez toi, your holy grail. You will need to think strategically and realistically to decide on a topic that will show results. Broad topics such as "recipes," "sports," and "fine wines," will be too competitive to breakthrough Google rankings. But if you choose a topic that is too specific, like "vegan oatmeal chocolate chip cookies with raisins, oats, pecans, and spices," there will be very few people that will find it. Finding a middle ground such as "vegan oatmeal chocolate chip cookies" will help you enter your niche market and show off your unique value at the same time.
From here, you will link out from your pillar page to your blogs featuring subtopics. This will create a spiderweb effect to establish the coveted Topic Cluster. These topic clusters will cater to your target audiences' intended searches and address more specific topics within your pillar page. Here, you can showcase your unique value propositions, your expertise, and subtopics that cater to long-tail keyword Google searches.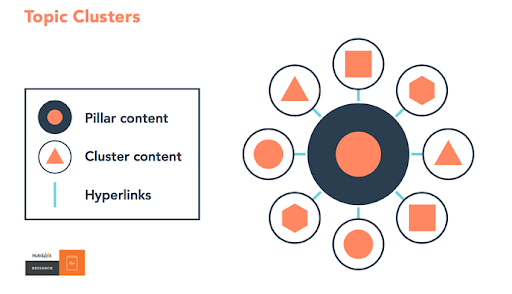 Make sure you are creating a series of connections with hyperlinks throughout your cluster. When one blog refers to another blog's topic, provide the reader with a one-step process to access that supporting content. When the content is connected, it conveys to search engines that the cluster all falls under the same umbrella of content. It will build the pillar page's authority and alert Google users of the vast information on this topic on your pillar pages as well as your blogs.
This particular layout of content provides not only a strong foundation for SEO, but a convenient and seamless user experience for your audiences to learn more about who you are and what you offer.
HOW TOPIC CLUSTERS LEVERAGE KEYWORDS
To fully leverage SEO, each topic cluster will need the support of well-researched and high-performing keywords (a.k.a SEO keywords strategy) that allow the page to be trailed and ranked in Google. With a strong foundation of keywords, your topic cluster will, in turn, support its fellow content.
This is an example of a tool, SEMRush, that can help you determine the best keyword for your topic cluster:

As you break out into even more specific pieces of content, you'll want to ensure the level of detail follows your content map. These pieces of content (blogs, white papers, etc.) will need to be very specific in order for their keywords to work their magic.
When Google sees a cluster of content with similar keywords, it recognizes the different pages are related. When an applicable search comes along, it will rank them as a hub of relevant content. The clusters also portray to search engines that there is a certain depth and volume of content in one place, increasing the relevance and rank in the search.
WHy topic clusters matter
The algorithms for search engine page ranking are constantly being updated to deliver the best user results. Currently, SEO relies heavily on internal links and keywords, making topic clusters an effective approach for reaching your target audience. If used correctly, topic clusters will enhance your web presence, increase your site traffic, and your SERPs. And in turn, your business as a whole.
The first step is to create a content map that follows the topic cluster methodology. When you define your pillar pages, topics, and keywords, the content will fall into place. With this strategy (and a little time) your pillar page will increasingly rank higher in search engines and generate more traffic to your site.
But, where do you begin?
Let's break it down into 3 steps:
1. Define your topic and your audience
The first step is simple but extremely important: What do you have to say? What is the goal of your piece of content and how do you want to obtain it? The topic that your content revolves around will be determined by identifying your goal and your message to your audience.
The second part of this step is deciding: Who wants to hear what you have to say? Defining your target audience will help you understand what they are interested in learning and what they are searching for. Once you have these two pieces of information, you can determine your keywords by the topic and the audience who is searching for your topic.
2. Identify Your Keywords

What are people searching for? You can begin by doing a simple google search and seeing what results pop up first. Then you will know what's popular, can apply what is relevant to your topic, and see what the competition is doing. Remember to ask yourself: which ones will support your specific content? For example, if your topic is Vegan Chocolate Chip Cookies and your audience is bakers, you'll want to find a keyword that supports your topic that your audience is likely searching for.
Once you research which keywords your audience is searching for, you can determine the ones that best support your content. You can also use SEO search tools to find out which keywords perform the best and receive the highest rankings in Google. Popular search tools include SEM Rush, Moz, and Google's Keyword Planner. They will all provide you with the tools and data in order to make an informed decision on the best keywords for your piece of content.
The combination of a relevant keyword, that has a high search volume, will give you the foundation that will begin to put your piece of content on the Google map.
3. Bake Them In

Now that you know what keywords will bring your target audience to your page, you can make sure they are implemented thoroughly and wisely, throughout your content. A common mistake with keywords is overusing them or sacrificing your copy for higher SEO optimization. Don't sacrifice your copy for SEO. In order to benefit from SEO, your copy needs to hook the reader. There must be a balance of embedding your relevant keywords throughout your content such as in your body, your headers, your meta description, alt tags, and even your organic social.
The Long Term Advantages of SEO
So what is a keyword?
A keyword is a word or phrase that your target audience is searching for on Google. There may be several that apply to your piece of content, but there is usually one that sticks out. This special word will drive traffic at a narrower angle and a quicker pace to your unique page. Once you can identify the word(s) that your audience is searching for on Google, you can implement them into your content so Google can pick them up in its search engine. For example, if your piece of content is focused on how to become a marketing superstar, keywords that will rank highly for your audience could be B2B, paid ads, social media, or blogs. If you are writing a vegan-friendly recipe, your keywords may include healthy, easy, or dairy-free.
If you need help building your topic cluster and keyword strategy, reach out to team of experts today and watch your site fly through the SERPs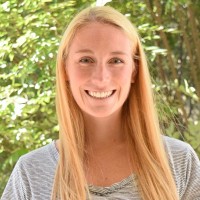 Kellyn works closely with B2B technology companies to develop compelling pieces of marketing content that drive target audiences to become loyal consumers.