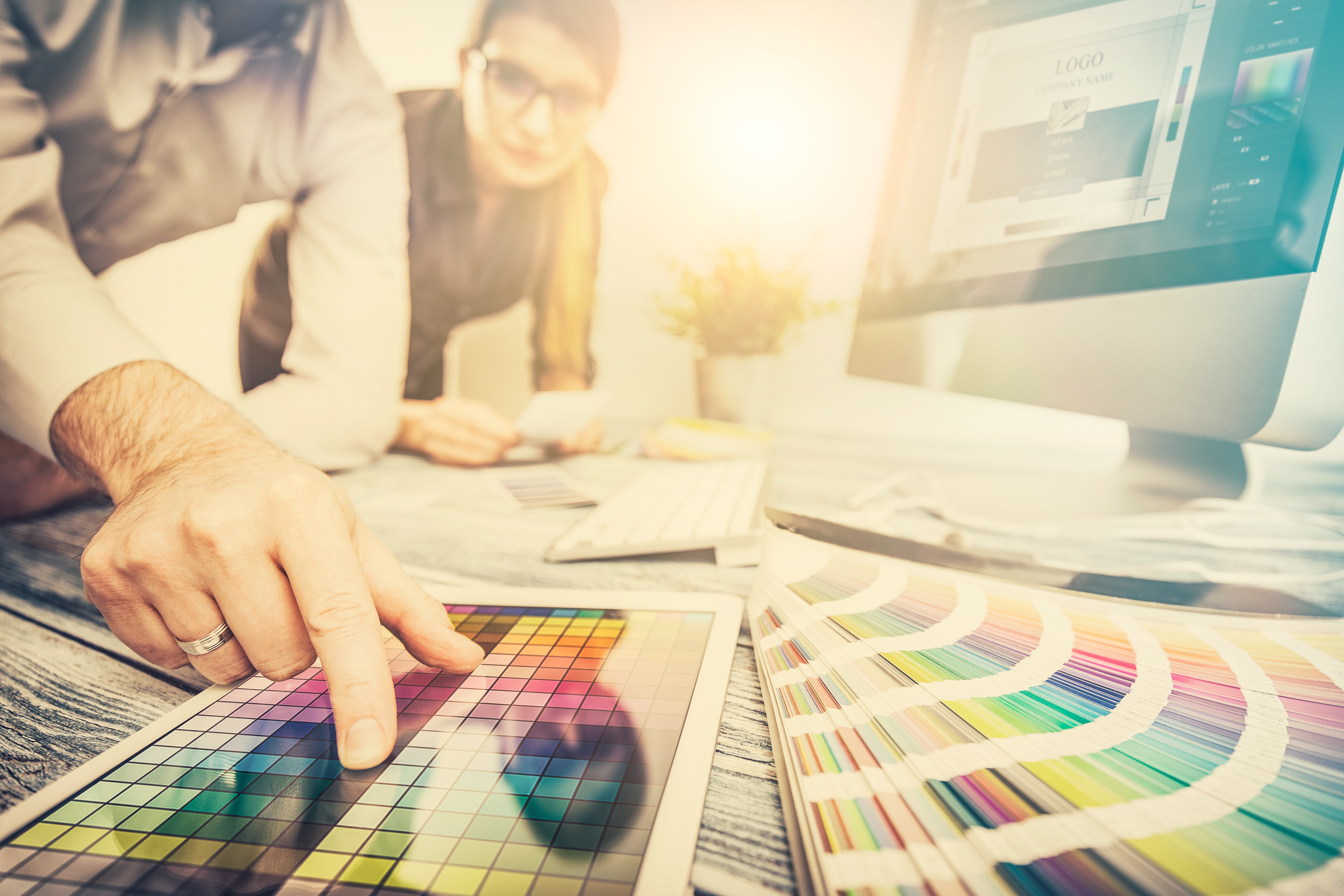 Website Design: 10 Reasons You Need An Inbound Marketing Agency
As a small business owner, corporation, or any other business, your website is
essentially your brand in the digital world, and guess what? It never sleeps. It's always
awake to take an order, even if it's 4 a.m.
When it comes to your brand, your website is one of the first places potential customers will visit with the expectation to find answers to commonly asked questions about your products/services and see updated content.
But websites are not as drag-and-drop as they are made out to be. Sure, if you're just setting up a personal website with a blog, chances are you'll have very little resistance at first. But when it comes to building a business website, teaming up with an inbound marketing agency can prove to provide more advantages than you would think.
An inbound marketing agency works like a well-oiled segmented machine. They are experts in web design, generating traffic, creating dynamic sales funnels, and so many other areas.
Do you know how they do it? Awesome inbound marketing agencies incorporate the following 10 tactics in their strategies to help scale your B2B tech business.
1. Increase Page Load Speeds to Lightning Fast
When it comes to getting access to information, no one wants to wait. The rate at which your page loads can mean all the difference in the amount of revenue your site earns. Don't believe me? According to studies conducted by both Skilled and Kissmetrics, an average of 70+% of customers who have performance issues will be less likely to recommend or return to buy again. Another interesting discovery in page speeds appears in the conversions sector. For every second in page speed delay, a 7% decrease in conversions can be experienced.
2018 marked the introduction and importance of understanding page speed optimization. Plain and simple, if it takes too long, your customers will find a competitor's site that doesn't.
2. On-the-Go Engagement: Being Mobile-Friendly is Still a Thing
Many companies are still behind the "Mobile Movement", and the mobile version of their sites is even worse than its desktop counterpart. More searching, interacting, scrolling, clicking, and converting on the internet is happening via mobile devices. So it's only logical that any disruption on this platform will come with a negative impact.
You'll end up losing your customers if your website does not offer a savvy, but modest, mobile experience that is rich in dynamic user engagement opportunities. A B2B technology digital marketing agency understands the buyer's journey, is equipped with the right tools to connect with customers, and above all else, they know how to create attractive visuals combined with powerful messaging to ensure the most pleasant mobile experience possible for your followers.
3. Optimizing Your Brand's Branding
What is something that most large mega-corporations have in common? Okay, well besides the fact they make millions or even billions of dollars every year. If you ask any marketer, they'll say it takes consistent branding across all channels. Just look at Apple, Nike or Walmart and you will see a pattern.
Let's focus more on consistent brand messaging by inspecting Nike closer. No matter the platform, the visual, or the promotion, they consistently fuel this feeling of inspiring you to be better: Just Do It!
Keeping your voice, message, and branding consistent is tough and does require a lot of time, creative thought, and teamwork. From indirect messaging to funnel nurturing, using an inbound marketing agency can help accomplish perfect brand cohesion across every platform, channel, and vertical.
Branding is more than a name and logo; it's a story that touches your customer's emotional side, connecting the two of you. Proper branding creates a community of supporters, not one-time buyers.
4. Your Website Should Evolve With Your Business Needs
It happens more often than not and is inevitable in the end. As your business grows, it evolves.
Since opening, have you implemented a new service or product?
Have you dipped your feet into new and uncharted territories, reaching a wider audience than you did in the past?
When your business changes, your website should also see new changes in order to continue to assist your company as it evolves, expands, and grows. This will enable your business to keep winning over your customers' heart.
This type of updating is often left on the sidelines because businesses simply do not have the time or resources to keep up with the ever-changing web. Images need to be updated, product descriptions added, and new content that keeps your audience engaged and excited about your brand is needed. Redesigning your website will help make sure your company stays current and continues to meet your business needs.
5. Tweak Site Output To Meet Business Demands
Your website, while an extremely powerful branding tool, is also an incredible revenue generator. Is your site operating as it should? Are you gaining more leads that turn into sales? These are general questions that need to be answered.
Inbound marketing agencies have the capability to redesign your website so that it effectively taps into the buyer persona and helps guide them through the buyer's journey. The trick is that your business and brand need to be consistently promoted within these channels and updated to ensure your website is current and has the look and feel of today's websites.
Usability creates a smooth buying experience. Make sure your website is fine-tuned and ready to perform with ease at any moment.
6. Staying Ahead of Website Visual Developments
We all know speed is essential when building websites, but what about its appearance?
How does your website stack up against the competition?
Is it outdated and using themes that are not mobile-friendly?
Better yet. Are you sure your website has enough content, media, and other visual aspects?
Having your website redone by B2B digital marketing agency can elevate your business from being old and easily overlooked to trending and futuristic so that prospects will know your brand is on top of the current market expectations.
7. Talk More With the Spiders: Increase SEO and Search Engine Rankings
Business owners are quickly realizing that SEO matters and its impact on your site can make a huge difference.
The problem here is that you cannot simply optimize once because the algorithms used by Google and other search engines are always being updated and changing to make sure the user experience is the best it can be. Therefore, search engine optimization needs to be an ongoing project.
Whether it's a B2B technology digital marketing agency, an inbound marketing agency, or a general expert B2B digital marketing agency, most have specialized teams that know what changes happen and how to implement them. This keeps your search rankings up and ensures new customers can find you when they perform searches.
Typically, this is carried out by having an inbound marketing agency conduct a deep analysis of your SEO against the current algorithms and having the implementations included in your website redesign. Optimize or fall behind!
8. Conquer Content Demands
Content will always be king, and business owners are not always aware of the real impact it can have on their website. Why are there so little views, clicks, and basic engagement activity on your site?
A simple answer would be, if your site lacks a number of pages, has little content, and very few updates on your blog or resources for viewers, it will be less likely to be found by search engines. Without content updates and expanding your resource base for customers, you leave them with very little reason to come back.
This doesn't mean go and flood your site and blog with content. While quantity matters, quality is still key. Your content should not only stay consistent with your brand's tone and message, but it should also provide value to the user.
Using an inbound marketing agency to help redesign your website can help give a much-needed facelift to your content bank, thus giving your audience more reasons to come back and potentially be continuous buyers.
9. Turn Funnels into Converting Machines
Ever wondered why B2B digital marketing agencies are so good at converting? With the introduction of "Big Data," more insights are being gained and a strong understanding of what customers expect and want are discovered.
The use of customer data allows businesses to concentrate efforts on specific areas that need work.
Are your bounce rates out of control?
Are your conversion rates anything to brag about?
When there is room for improvement, as a business owner, you can feel that something just isn't right. Unfortunately, you're not a marketing guru, nor are you a website design expert, so the problem can be perplexing.
However, using the services of an inbound marketing agency to assist with your website update can provide insight into your business and answers to your questions. They can explain the numbers, develop solutions, create a plan, and execute a strategy to ensure your funnels continue to grow and not stagnate.
10. Do it Better Than Your Competition
Probably one of the most stressful aspects of being a business owner is making sure you are either competing or driving past your competition. This is not easy in an ever-evolving digital world. There are well over a billion websites live and accessible on the internet at any one point in time, so knowing your top competitors means not only having an online presence, but a thriving digital community that sets you apart from them.
Now more than ever, customers want more!
More what?
They want more of everything. More information, more data, more visual effects, they want to know as much as they can so an educated buyer's decision can be made. This means you need to be sure your site is not falling behind your competitors.
This is where using an inbound marketing agency comes in. They have the resources, the training, and the expertise to make sure their strategies and techniques boost client goals and drive good results. They have multiple departments that have their deep knowledge within certain concentrated areas such as, branding, SEO, website performance, site design, conversion specialists, and other areas of focus.
Why it Only Makes Sense to Use an Inbound Marketing Agency to Redesign Your Website
The bottom line is clear: outstanding inbound marketing agencies know the secret sauce to grow your business. An inbound marketing agency can increase traffic, generate leads, nurture prospects, and convert browsers to buyers. So, what are you waiting for? Contact an inbound marketing agency today to get started.