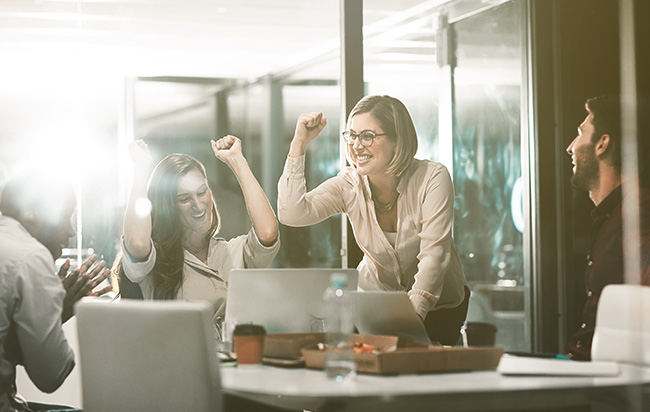 We recently held a webinar about infographic marketing campaigns featuring Brian Wallace, president of NowSourcing. Brian Wallace is the creative genius behind some of the best infographics found on the web. Elements from his infographics are constantly being shared and even printed.
In the webinar, Brian highlighted some of the trends, and the future of infographics. We then took a deep dive into what makes a great infographic tick. I'll just give you a short recap; I still recommend watching the webinar so you can become an infographic master. Watch it now!
Infographic Trends and the Future
Studies show that people's attention spans have been shrinking. To compensate, companies want to get information into the hands of potential customers in a way that is engaging. An infographic is one such way and has been gaining popularity since about 2008. Infographics are practically standard in any marketer's playbook.
So what about the future? In order to stay engaging, static infographics are now being phased into video or motion based infographics; maybe even VR?.
Using Infographics for Your Brand
How do you differentiate an infographic from one-sheet? Well, one-sheets are primarily sales and product focused, which honestly, can be boring. The infographic is a chance to give your audience a gift. One of the goals of inbound marketing, is to become a thought leader. The best ways to become a thought leader is to present complex subject matter in a simple easily digested manner. An infographic is a great way to convey that kind of complex information. When done right (we'll get to that) your potential leads will appreciate becoming more educated in the subject presented. If you can accomplish that, then even your competitors may share your infographic.
What Kind of Copy Should you Use
To come up with copy, Brian recommends some key steps you'll need to take to plan and execute the infographic:
Intake - take in all the information you can, so that you can truly understand the brand and the subject matter.

Story Ideas - create several story ideas taking into consideration the evergreen nature of the topic, overall marketing goals, and share-ability.

Write the Copy - When creating copy for any marketing material it should always be, clear and to the point. That's easier said than done. When structuring the copy for an infographic use basic story writing principles: have a beginning middle and end.

Graphic Design - It's best to finalize the copy before moving on to illustration.
What to Teach in your Infographic
Keep it simple, linear and avoid distractions. Don't get too ambitious, you can't fit everything in about your company. Build a foundational piece that really talks about the industry your company is in.
What to Avoid!
Brian can fill a book about this but he choose to only focus on a few.
Always cite sources -

the webinar talks

about what kind of sources you need to have.

Nit picky typos and grammar - as opposed to blogging, an infographic is a primary piece content. Brain talked about the main things you should be doing to QA and fact check.

Technical execution (sizing, mobile ready, etc.) has to just work, plain and simple. In the webinar we covered some common and not so common infographic technical flaws that you need to look out for.
Add a Sales Funnel Call-To-Action
Don't be afraid to include an ask. You've spent the time to create a piece that educates your potential customer, that it's ok to link to a demo page or other sales and marketing funnel to capture lead information.
How to Get Press and Traffic
Brian saved the best for last. The infographic has to be solid, and educational first and foremost.
To get the press and traffic you deserve, Brian focused on the need to cultivate relationships with editors and publications. But to do that you need to be mindful of your email sends and your pitch. Also, don't play any games, like buying likes, and paying bloggers; that just gets you kicked off the internet.
Successful Infographics
Actually, this may have been the best. Brian presented some amazing infographic examples and broke down pixel by pixel what worked and how you can best structure and design your next infographic.
To see all the examples and learn more, watch the on-demand webinar here.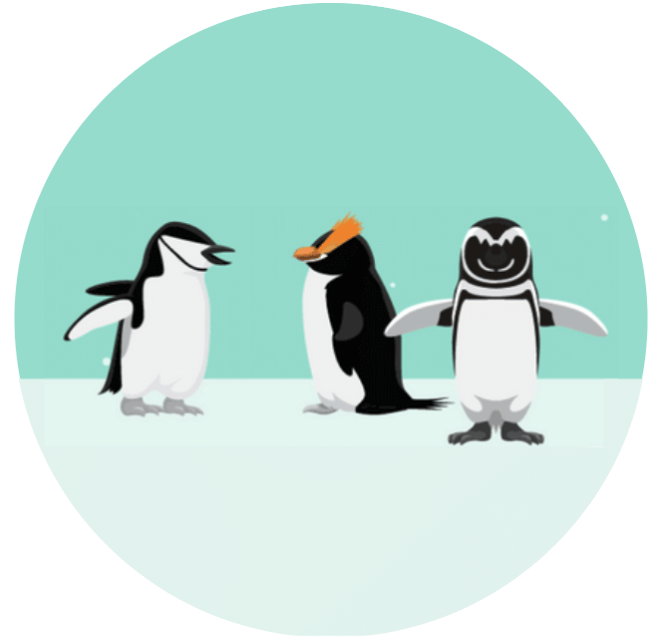 We help B2B Technology Companies, enterprise software and hardware companies increase brand awareness, reach more qualified leads and close more customers.