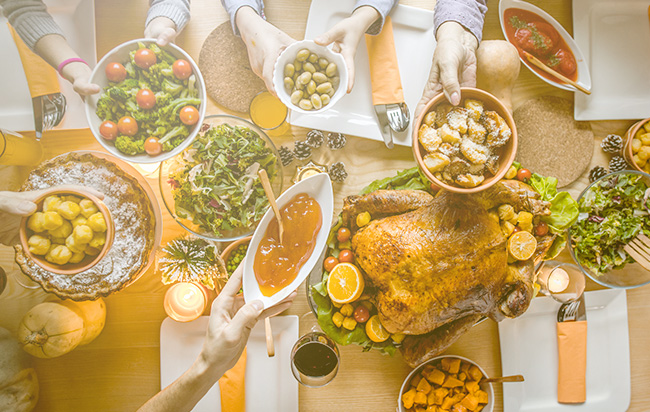 My Thanksgiving could best be described as a comedy of errors. Murphy was alive and well as everything went wrong at every possible turn. I invited 20+ friends and family to celebrate the holiday, assigned dishes for everyone to bring, and spent hours planning the menu, cleaning the house, and making to-do lists for a perfect holiday.
A Comedy of Errors
And then it began. A day before the big event, I called the butcher to find out what time I could pick up my specially ordered, free range, organic turkey. "What?" He says. "We didn't call you? There was a bit of a mix-up and our turkey's didn't arrive. I thought we called everyone." Ok...so now 24 hours before my house is filled with people expecting a turkey, there was no turkey. Don't panic. I pulled out my phone and, after a dozen phone calls, managed to procure another turkey. Crisis averted.
Working late to make up for the long weekend, I arrived home around 9 only to find that the cat had knocked a box off the shelf in the storage room. The same box that houses the ceramic roasting pan that I use every year to cook the aforementioned turkey. Ok. So now, the evening before, I have to find a roasting pan big enough for our 14lb bird. There wasn't much more I could do that day so I took a deep breath and began planning the big day.
I left the house bright and early to track down a roasting pan. While I was out, I received two phone calls. Guests that had to cancel for whatever reason. Now I had to buy ingredients for a salad and green beans that I hadn't counted on. My morning errand had now doubled. I ran around buying a new pan and all the ingredients for the recipes I now needed to make and rushed home. Thankfully, my husband had been hard out work arranging the dining room and setting the table.
I got straight to work preparing the turkey, cranberry sauce, salad, green beans and the million and half things that needed to be done before company arrived. 30 minutes before we were set to kick off, I get a call from my brother-in-law (also known as the bearer of the pumpkin pie). He wasn't feeling well and wasn't going to make it. Now we had no pumpkin pie. Thinking quickly, I knew that friends would have to pass by his house on their way over. I called them up and they agreed to the unexpected pit stop. As guests filtered in, the timer rang and it was time to check the turkey. The meat thermometer indicated 55 degrees. That can't be right. The turkey had already been in for 2 1/2 hours. I pulled the bird out of the oven and cut in. Sure enough, the meat thermometer was broken.
What about marketing?
While it was stressful beyond belief, by the time all the food made it to the table and the wine was opened, we had a wonderful evening. Now, what does this saga have to do with marketing? The point I want to make here is the importance of perseverance. There were more than a few moments during this evening that I wanted to give up. Throw my hands in the air and call the whole thing off. But I pushed through and the holiday was hailed a success.
Marketing is much the same. There's always going to be an ad the performs poorly, a webinar that flops, or a social media campaign that just isn't getting clicks. You can spend ages planning and the performance just won't be what everyone had hoped for. What matters is how you respond when your campaign comes up short. Will you sit on the floor crying next to your broken ceramic pan (true story) or will you make a plan B (and C and D and E) until you finally find the message that works? My advice is to preserver - keep pushing until you find the key to your target audience. It will all be worth it in the end.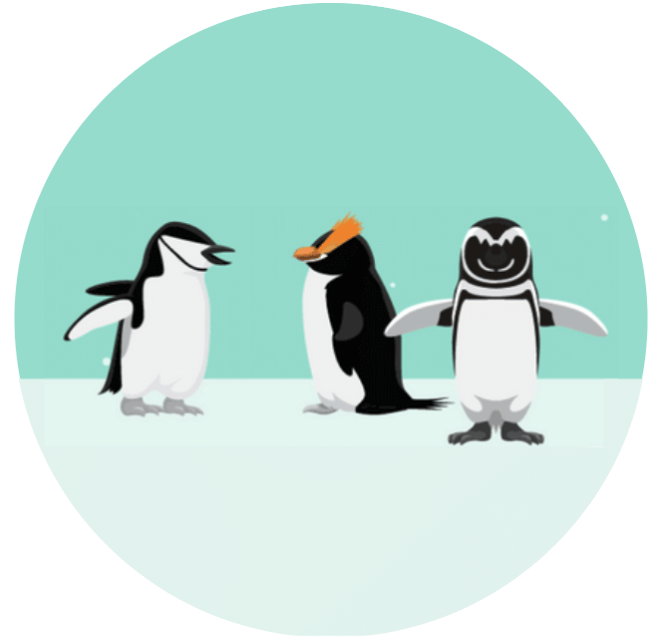 As a leading B2B digital marketing agency, We help B2B Technology Companies, enterprise software, and hardware companies increase brand awareness, reach more qualified leads and close more customers. Penguin Strategies is a Diamond Partner of HubSpot.