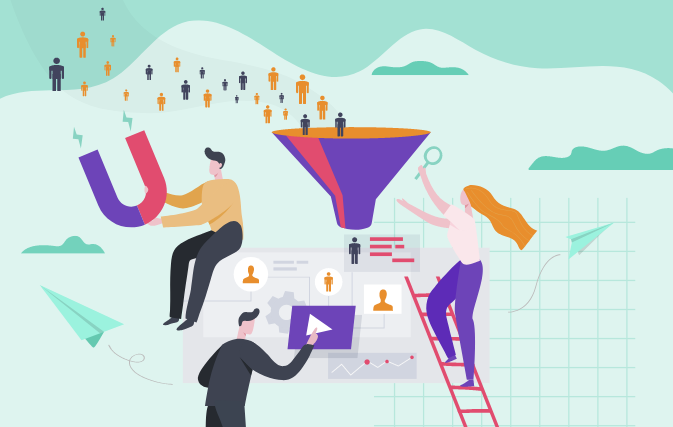 It's Time to Get Personal with Our Marketing
If you're still wondering why your marketing efforts are falling flat, it might be due to a lack of personalization and a gap between your messaging and your customers' worldview. Customer experience standards are at an all-time high and your marketing efforts will have to go the distance.
According to Twilio's 2021 State of Personalization Report, brands' personalized marketing efforts are actually 20% less effective than they think they are.
Companies will need to meet their target personas halfway and kick their digital transformation into full gear in order to meet expectations and engage effectively. Your audience can see a half-hearted personalization token from a mile away. They expect you to know who they are, what they want, and why they want it. As marketers, that's our job - and it is easier said than done! But it is possible.
Here are a couple of ways to enhance your personalization strategy and hit the bullseye on your target audience…
Personalization does not equal an invasion of privacy
Just because you get to know your target, doesn't mean you're invading their privacy. We know it's unsettling to think about phones that listen and robots that laugh at our jokes. We don't have to go there.
Personalization doesn't mean stalking your audience. Personalization means getting to know your audience by their behaviors and therefore, their desires. You can track this with retargeting campaigns, email workflows, or by using tools like HotJar. There is even a website automation tool that uses smart fields to present different variations of your website to personas in different stages of their buyer journey. Personalizing your marketing will begin when you understand your persona's behavior.
Use market research - NOT purchased data
Cold calling and bought lists are a thing of the past. Not to mention illegal, according to different GDPR regulations. Rather than collecting random, giant lists from bought sources, build your own lists through inbound strategies. Yes, we know this can take more time - but only in the short term.
Long term, utilizing inbound tactics will give you higher quality leads and put them on a fast track down your funnel to becoming a marketing qualified lead. Tactics such as social media (paid and organic), original content that leverages your best keywords, thought leadership from your executive team, and opportunities for your customers to truly engage with your brand will guarantee quality over quantity.
Omnichannel methods are key
There is no one silver bullet in today's inbound marketing methodology. In order to see results and gain traction, you will need to leverage multiple channels to discover which channels resonate best with your target audience. These various touchpoints can vary from social media, emails, chatbots, paid ads, demos, and eventually a conversation face to face. You may need to do all of the above in order to "hit" your target. Remember, it can take between 10-15 digital touchpoints until a professional will click on a CTA.
Once you experiment and have solid data, you could end up with a stellar combination that brings in leads tenfold.
Focus on your targeted sales journey more than your technology
With all due respect to the tools, they are merely the vessel with which you are communicating. While we can get caught up in the fancy automation and ease of mass communication, your focus should be narrowed to your audience. The very essence of effective 'inbound' is about getting the right message in front of the right people at the right time.
So put the main spotlight - not on your technology - but on understanding your audience and their buyer's journey. Once you identify the steps your personas will take to make a decision, you can use your technology strategically, to your advantage.
Stay relevant
Today's world sees an extraordinary amount of content on a global scale. Everyone is updating everyone on everything. That is why it is important to stay relevant. Your target audience will want to learn something new and original - information only your unique industry expertise can provide.
Therefore, your content and messaging will need to be refreshed constantly to convey that you have a pulse on the industry and you are staying up to date. While content should remain evergreen, the message that you send should not ring hollow. Your content's purpose is to make a splash that is important to your audience. Then, and only then, will you be able to captivate your target personas.
Focus on the WHY to hook the right personas
Unfortunately, we are pretty selfish. More so, we don't have the time to learn about the gadgets and gizmos of your shiny new product or service. Your target audience will want to know why your product or service is right for them - not why it's so great to you.
When you dive into your messaging, you'll want to focus on pain points and problems that your audience faces daily and how you can provide a solution tailored to their experience. Rather than talking about the nitty-gritty details of your fabulous new product, show that you empathize and understand their point of view. This will establish trust, loyalty, and encourage them to learn more.
However, you and your team are not a circus act. You cannot possibly juggle all of the different bouncing balls at once. An agency can give you the extra arms and legs in order to reach your audience in an effective and efficient way. If you need professional assistance or don't have the resources to implement effective personalization tactics, we are happy to help.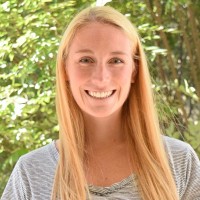 Kellyn works closely with B2B technology companies to develop compelling pieces of marketing content that drive target audiences to become loyal consumers.